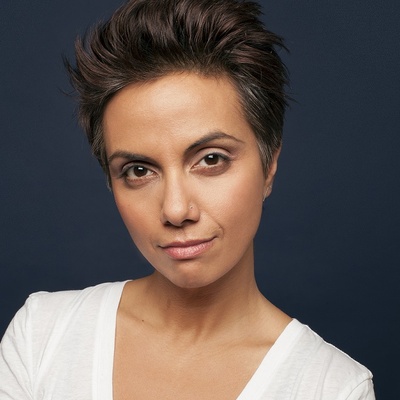 Fawzia Mirza
Actor
3Arts / Community Awardee
2015 3Arts Awards / 2017 Djerassi Resident Artists Program Fellow
Theater
Fawzia Mirza is an award-winning actor, comedian, producer, and writer. She was selected as a 2015 3Arts Award recipient in Theater, named to the New City Magazine Film 50 and a "Top 10 Creative" by Indiewire magazine, one of Chicago's 'Rising Stars' of indie filmmaking by WBEZ, a DCASE Featured Artist, a White House Champion of Change in Asian American and Pacific Islander Art and Storytelling, a recipient of an SFFILM Rainin Fellowship and the 2017 3Arts Fellow at the Djerassi Artists Program in Woodside, CA. Mirza believes in dispelling the myth of the "model minority" in mainstream media and in the power of comedy to tackle divisive topics and break stereotypes across race, gender, sexual orientation, class, and religion.
She has performed on various Chicago stages including starring in Brahman/i co-produced by Silk Road Rising and About Face Theatre. She has been seen at The Goodman Theatre in Pulitzer Prize winner Quiara Alegria Hudes' play, The Happiest Song Plays Last, where she originated the role of Shar, and she was an ensemble member of Christopher Shinn's world premiere play, Teddy Ferrara. She was also one of four actors to perform in the solo show White Rabbit/Red Rabbit presented by the MCA and the Chicago Humanities Festival.
Fawzia's own one-woman play, Me, My Mom & Sharmila, which explores her relationship with her mother through their shared love for Bollywood heroine, Sharmila Tagore, has been performed at universities, conferences, and festivals across the country and toured internationally to Denmark and Pakistan, where it was sponsored by the U.S. Embassy. The legendary Pakistani actor Zia Mohyeddin said of Fawzia's play, "Some actors hold an audience, a few possess it. Some actors light up a scene, a few ignite it... Mirza belongs to the latter category." Fawzia is working on the stage to screen adaptation with collaborator Terrie Samundra. Her short play Noor world premiered in The Inconvenience's short play festival "Citizens" in November 2015. Her first published short story appears in the anthology Good Girls Marry Doctors, South Asian American Daughters on Obedience and Rebellion, available now.
Fawzia has made short films, including the award-winning The Queen of My Dreams, co-written/co-directed with Ryan Logan, which screened at over 65 festivals worldwide and is included on the Chicagoland Shorts Volume 1 DVD collection. She also made The First Session (NBC Short Film Festival finalist, American Pavilion at Cannes) and Spunkle (winner, Seed & Spark award, Flyway Film Festival) and appears in the Emmy-nominated and Peabody and Gotham award-winning series Her Story. Her documentary work includes producing the award-winning, Fish out of Water and her short documentaries, Reclaiming Pakistan, about Pakistani activist Muhammad Jibran Nasir, and her last 3AP project, The Streets Are Ours, (which, at the time, was the fastest funded project on the 3AP platform, raising over $10,000 towards post production.)
Her mockumentary The Muslim Trump, where she plays the illegitimate Muslim daughter of Donald Trump, appeared in Marie Claire, Jezebel, CBC Radio Q, Vice, NBC, Al-Jazeera, The A.V. Club, Mic, The Red Eye, and EXPO Chicago. Fawzia's first feature film Signature Move, which she co-wrote with Lisa Donato and stars in, produced with Newcity Magazine and Full Spectrum Features, was part of the Tribeca Film Institute All Access Program, received the TFI/Labodigital/Los Cabos International Film Festival post-production Gabriel Figueroa grant, and was named one of the "50 Most Anticipated Films of 2017" by Filmmaker Magazine. The film, which stars Indian film legend Shabana Azmi as her mother, world premiered at SXSW in 2017, won over 14 awards, screened at over 150 festivals around the world, and is available on Amazon. Fawzia just wrapped writing for the new CBS limited event series, The Red Line, executive produced by Greg Berlanti and Ava Duvernay, which airs April 28, 2019.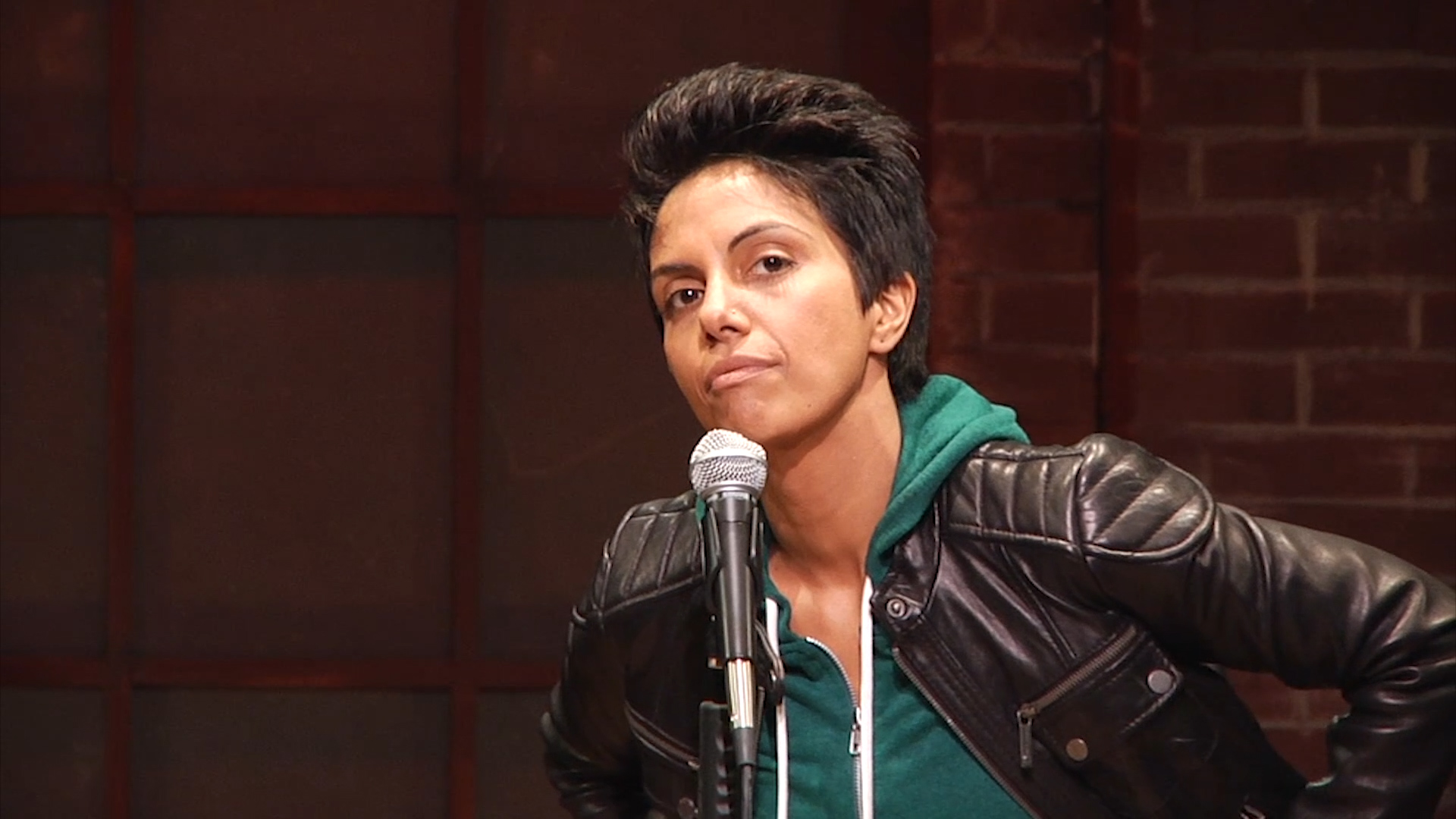 Fawzia Mirza has crowd-funded a project with 3AP
$10,125 raised of $5,000 goal
0 Days 0:00:00 LEFT

3Arts matched
202% funded

$18,201 raised of $5,000 goal
0 Days 0:00:00 LEFT

3Arts matched
364% funded

With this campaign, my goal is to produce a short fiction film that blends my identities while pushing the stories we see of Muslim and queer women. The purpose of this film is to also challenge and propel my own …

Read more about Five Times a Day