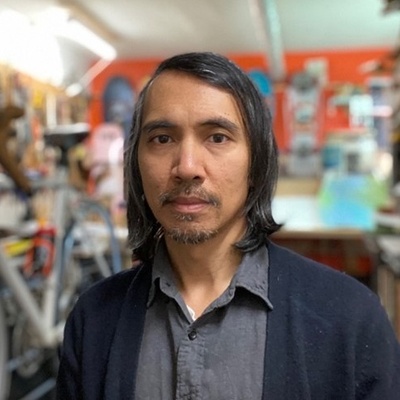 Regin Igloria
Teaching Artist
Regin Igloria is a multidisciplinary artist, educator, and arts administrator based in North Chicago. His drawings, artists' books, sculptures, and performances portray the human condition as it relates to the natural environment and inhabited spaces. He has several years of arts administration and teaching experience and founded North Branch Projects, an organization that builds connections through the book arts. Igloria currently teaches at The School of the Art Institute of Chicago in the Contemporary Practices department and has taught at places such as Marwen, Rhode Island School of Design, Snow City Arts, and Carthage College. He is a recipient of a 2011 3Arts Award, as well as local, national, and international grants and support through artist residencies, and has exhibited internationally. He received his MFA from Rhode Island School of Design.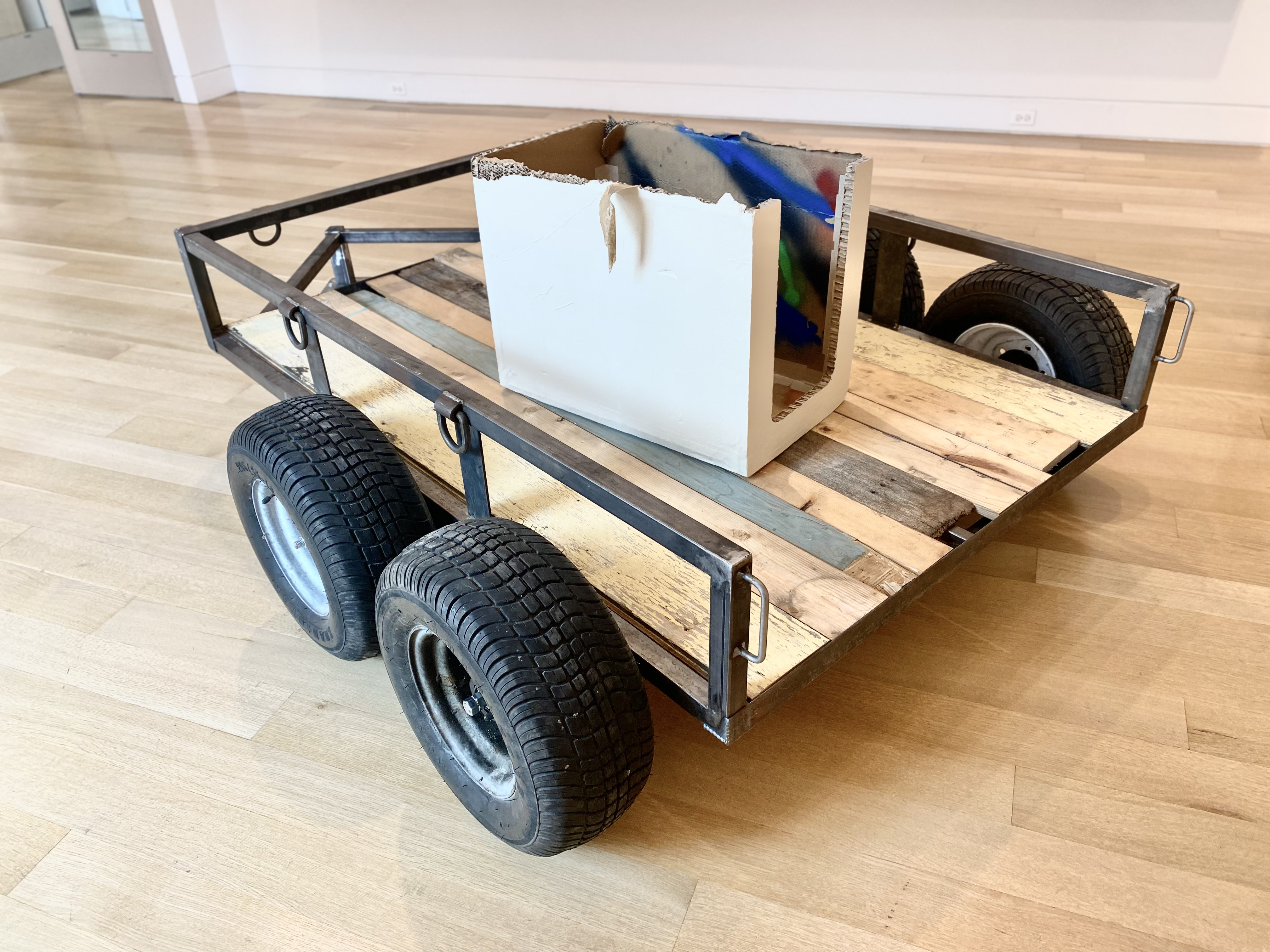 Featured Artworks
One Ends, Another Begins, 2023

Undertaking, Renege, 2023

Artists' Book: digital prints, edition of 5

Event Barricade, 2021

Collection 2, 2021

Acrylic on paper mounted on panel, dimensions variable

Rest, 2021

Wood, acrylic, scrap metal, foamboard, metal folding chair, 20 lb. dumbbell Dimensions variable

Bicycle Trailer, 2021

Steel, bicycle trailer wheels, salvaged wood, assorted handmade books, found objects

CCC Uhaul #4

Mixed media collage, 11" x 14"

Cargo Box, 2015

Paper, card stock with decoupage surface using sketchbook and journal entries, wood, nylon straps, plastic bottles, gouache, acrylic, and ink 15" x 42" x 54"

Desert Desertion (Ashes), 2015

Site-specific installation at Montello Foundation studio, Montello, Nevada; Studio furniture, milk crates, lamp, paper, extension cords, collected paper documents, drawings, notes, and ephemera dating back to 1992

Commuter, Composite, Consideration, 2008

Ink an acrylic on paper, 43" x 52"
Regin Igloria has crowd-funded a project with 3AP
$3,345 raised of $2,400 goal
0 Days 0:00:00 LEFT

3Arts matched
139% funded

$7,145 raised of $4,500 goal
0 Days 0:00:00 LEFT

3Arts matched
159% funded

I am creating a series of interactive, mobile sculptures that considers the notion of movement on many levels, from a broad scale like immigration to the ways one makes it from here to there on a daily basis. The objects …

Read more about Everything Moves With Me