20 New Projects on 3AP
published: Jan. 22, 2018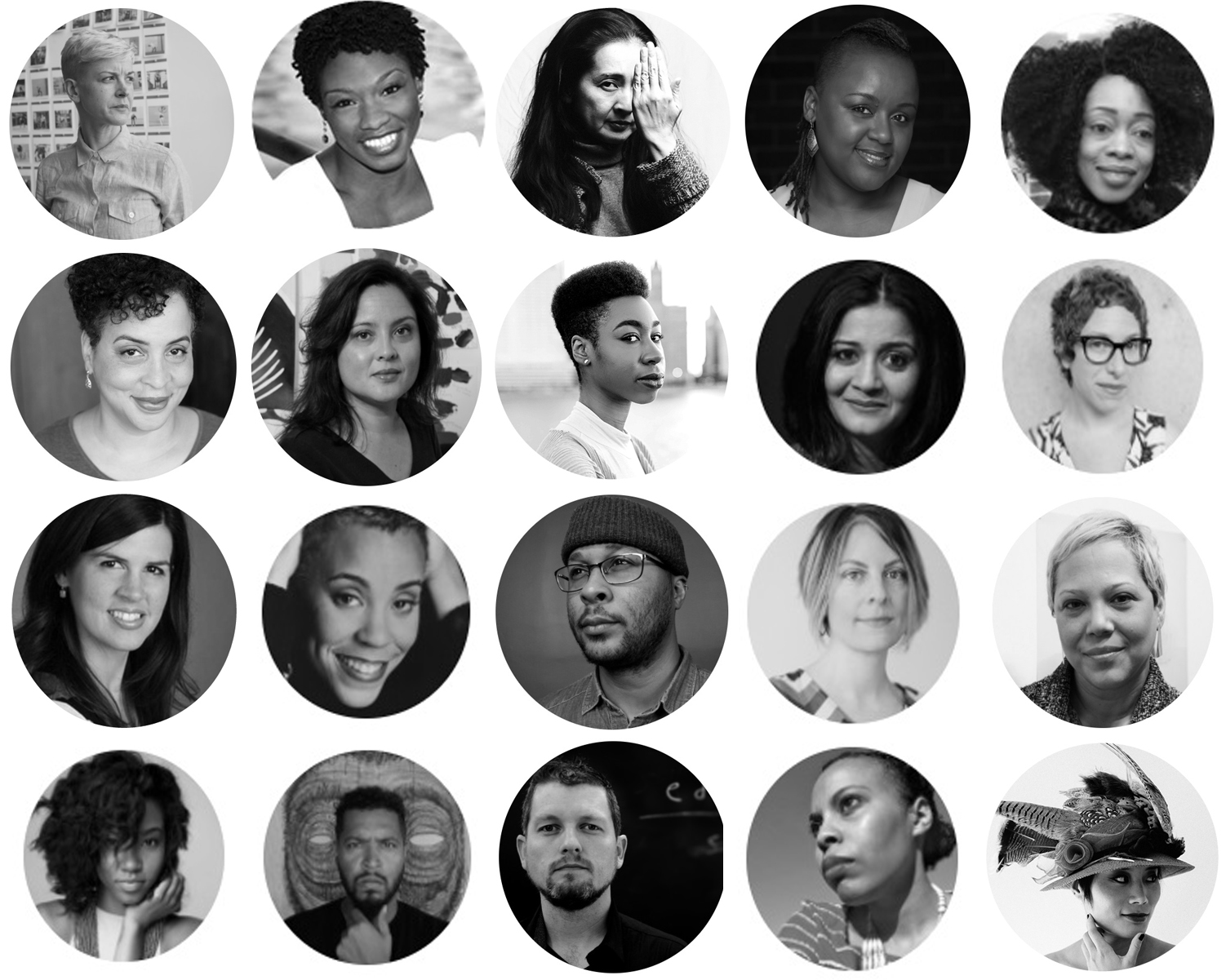 In 2018, new artworks by 20 Chicago artists will be supported on 3AP (3Arts Projects).
3AP is a unique online crowdfunding platform that has a built-in match to help Chicago artists finance new creative work. In addition to matching 1/3 of each project goal, 3Arts provides behind-the-scenes coaching and technical support, including video production for each participating artist.
Entering its seventh year, 3AP has maintained a 100% success rate with 91 projects funded to date. Nearly 10,000 donors have contributed to projects, which have resulted in reaching 40,000 Chicago community members in 40 local zip codes, 18 cities, and 8 countries.
The primary goals of 3AP are to fuel the development of new work that may otherwise not see the light of day, to help artists gain traction in their careers, and to connect audiences to artists and their work.
3AP is open to current and past 3Arts awardees and fellows, in addition to other local artists through strategic partnerships. 2018 partners are: Artadia; Arts + Public Life and the Center for the Study of Race, Politics and Culture at the University of Chicago; Chicago Artists Coalition; Chicago Dancemakers Forum; Rebuild Foundation; and the School of the Art Institute of Chicago at Homan Square.
JANUARY
Victoria Bradford

, Relay of Voices: The Great River Run. $5,000 to choreograph an expedition on foot that will gather and share stories of 100 communities along the 2,300 miles of the Mississippi River (January 16 – March 2).

Monique Haley

, Encounter. $4,000 to produce a performance that nurtures embodiment through ritual and community by interpreting African diasporic ethos and cultural values in contemporary Jazz dance (January 16 – March 2).

Ayako Kato

, stück 1998/anchor 2018. $3,000 to produce a four-day experimental performance that actualizes Swiss composer Manfred Werder's 4,000-page musical score through movement and documents the creative process with a new artist book (January 16 – March 2).
FEBRUARY
Vershawn Sanders-Ward

, The TransAtlantic Project. $5,000 to support travel and a cultural exchange with the Keiga Dance Company in Uganda to develop a collaborative work that will premiere in Chicago in November 2018. (February 2 – April 3).

Fatimata Traore

, Therapeutic Braids. $3,000 to organize a series of African braiding workshops that will culminate in a photographic display of finished crafts and a companion booklet to share with participants and the community (February 2 – April 3).
MARCH
Marsha Estell

, Black Girl in Bathtub. $5000 to develop a short film adapted from an original play that operates as a creative call to action against the sexual exploitation of young Black girls in our society (March 23 – May 7).
Laura Kina

,

Okinawan Princess: Da Legend of Hajichi Tattoos. $4,000 to design and publish an Okinawan feminist children's book that raises awareness about Okinawan traditions and culture (March 23 – May 7).
APRIL
Alexandria Eregbu

, Mmiri: Origin Stories. $5,000 to create an experimental film that offers a fresh interpretation of the creation story, drawing on traditional West African tales and a contemporary fantastical imagination (April 20 – June 4).

Pranita Jain

, Masks and Myths: Devils and Dancers from Sri Lanka. $5,000 to produce an evening-length dance performance inspired by Sri Lanka's colonial history, civil unrest, and migration stories in the United States (April 20 – June 4).
MAY
Susy Bielak

, Minor Incidents. $5,000 to develop a multimedia project that considers human aspiration, endurance, and shortsightedness through the lenses of nuclear energy, post-industrial landscapes, and family histories (May 1 – 30).

Brandi Berry Benson

, Chicago Stories. $5,000 to commission and perform new music written about Chicagoans and their communities featuring musicians from the Bach and Beethoven Experience (May 16 – June 30).

Maggie Brown

, The Great Migration. $5,000 to create a music video and companion study guide for an original music composition that reflects on the history and impact of the Great Migration in Chicago neighborhoods (May 16 – June 30).
JUNE
Stephen Flemister

, Thread.City. $3,500 to design a live, interactive installation of an open message board that brings into more public view social conversations and status that are often outside of mainstream media (June 15 – July 30).

Melissa Potter

, Seeds InService: An Illuminated Feminist Seed Bank. $4,000 to create an artist book and exhibition that uses handcrafts and urban agriculture to expose the intersecting oppressions of women and nature in a globalized world controlled by patriarchal capitalism (June 15 – July 30).
JULY
Edra Soto

, The Franklin Collection. $5,000 to archive and document the permanent collection of artwork at The Franklin exhibition space (July 17 – August 16).

Brittany Harlin

, Delinea Renda. $5,000 to produce a choreographic film that focuses on the power of personal storytelling through dance, poetry, and music (July 17 – August 31).

Leon Kelsick

, Block Zombies. $4,000 to create an original animated series about a young boy living in Chicago who realizes his school and his community are being held back by higher forces that he tries to resist and challenge (July 17 – August 31).
AUGUST
Matt Bodett

, we are we are. $5,000 to produce a multidisciplinary project that incorporates printed matter, performance, and digital components to further understand mental illnesses (August 1 – September 30).
SEPTEMBER
Scheherazade Tillet

, Prom Send Off. $4,000 to create a photo/video series that documents the unique and extravagant pre-prom rituals of African-American girls in Chicago for whom prom is more than a fashion statement, but a form of self-expression, celebration of one's inimitable style, and commemoration for coming into adulthood." (September 7 – October 7).
OCTOBER
Chihsuan Yang,

ESCP. $5,000 to record a studio album of new instrumental and experimental music that can create soundscapes for dance, performance, and film (October 4 – December 3).