April Artist Events
published: March 29, 2021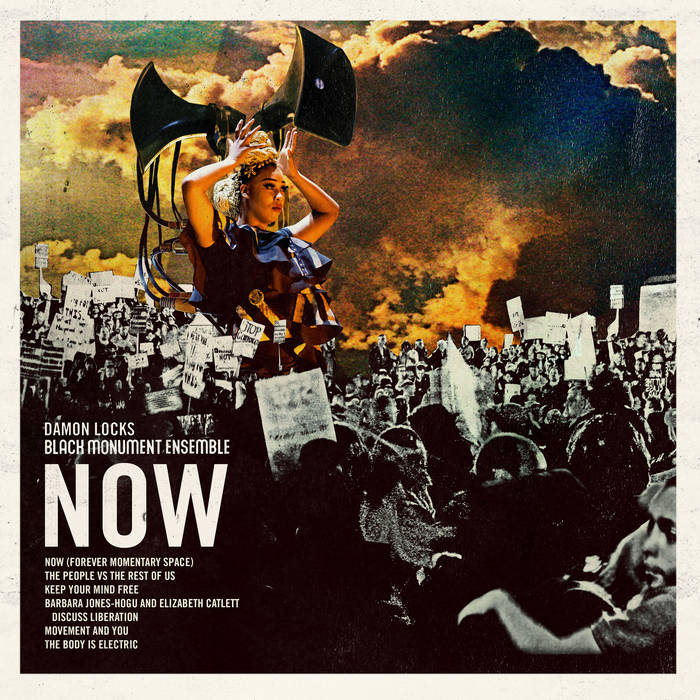 DEE ALEXANDER (2012 3Arts/Southwest Airlines Awardee)
From April 1 through 4, Dee leads her Dee Alexander Quartet for live performances at the Jazz Showcase. Her band features Miguel de la Cerna (piano), Ernie Adams (drums), and fellow 3Arts Awardee Junius Paul (bass). There are two shows nightly. Tickets are required.
SOPHIA NAHLI ALLISON (2014 3Arts/Southwest Airlines Awardee)
Sophia's film A Love Song for Latasha is nominated for an Oscar in the category of Documentary (Short Subject). The film is streaming on Netflix. The awards will be announced on April 25.
NICOLE CABELL (2010 3Arts/Northern Trust Awardee) and WILL LIVERMAN (2017 3Arts/Stan Lipkin & Evelyn Appell Lipkin Awardee)
On April 6 and 13, Nicole and Will are among a group of artists, presenters, and scholars participating in a two-night symposium entitled "Belonging in Opera: Learning from Our Past, Engaging with Our Future" presented by Opera Theatre of St. Louis. Led by Dr. Naomi André (University of Michigan), the program will explore the history of Black composers and the current and future landscape of Black creativity in opera and adjacent spaces.
RICHARD COSTES (2019 3Arts/Walder Foundation Awardee) and TEKKI LOMNICKI (2008 3Arts Awardee)
Both Richard and Tekki are featured in American Theatre Magazine's "Role Call: 15 Theatre Workers You Should Know" (April issue). Highlighting disability and theatre, the magazine also interviewed Richard for the article "What Disability Leadership Looks Like."
IVELISSE DIAZ (2019 3Arts Community Awardee) and BENJI HART (2015 3Arts/Irene Siragusa Phelps Awardee)
Ivelisse is among the 2021 artists-in-residence for a city-wide Production Residency Pilot Project, a Chicago Dancemakers Forum program funded by the Walder Foundation and engaging several arts organizations and venues around Chicago. Ivelisse will make a new work at the Segundo Ruiz Belvis Cultural Center. Benji is among three "embedded writers" representing the Performance Response Journal (PRJ) to cover the residencies and resulting projects.
DAMON LOCKS (2019 3Arts/Reva & David Logan Foundation Awardee)
As the leader of the Black Monument Ensemble, Damon releases a followup to the acclaimed 2019 debut album (Where Future Unfolds) with NOW, due April 9 through International Anthem (click here for pre-orders and limited edition vinyl). The Brooklyn Vegan offers a preview and music video featuring artwork by Damon. Fellow 3Arts Awardee Ben LaMar Gay also plays on the record.
JUNIUS PAUL (2020 3Arts/SIF Fund at the Chicago Community Foundation Awardee)
On April 17, Junius brings his Junius Paul Quartet to the stage at Constellation, performing new tunes and tracks from his debut Ism album (2019). He's joined in his quartet by Corey Wilkes (trumpet), Justin Dillard (piano), and Vincent Davis (drums).
BETHANY THOMAS (2019 3Arts/RH, Restoration Hardware Awardee)
On April 7, Bethany and her band will play their first live gig since 2020, at the Hey Nonny space in Arlington Heights. Tickets are required.
VERSHAWN SANDERS WARD (2013 3Arts/Southwest Airlines Awardee)
On April 2, Vershawn and other members of Red Clay Dance Company will participate in a "Legacy Conversation" moderated by Denise Saunders Thompson, President and CEO of The International Association of Blacks in Dance. This series is presented by the Chicago Black Dance Legacy Project at the Logan Center.
AMANDA WILLIAMS (2020 3Arts Next Level/Spare Room Awardee & 2014 3Arts/Stan Lipkin & Evelyn Appell Lipkin Awardee)
In addition to exhibiting work in the group show, Reconstructions: Architecture and Blackness in America at the Museum of Modern Art, Amanda is presenting a "participatory artwork" called Embodied Sensations at the museum from April 10 – June 20. Repurposing and re-installing furniture from MoMA's public areas, Amanda invites the public to consider 'Who has the freedom to move, and why? Who has never been free to move at all?' Anyone can interact with the installation, through in-person performances or digital participation.
AVERY R. YOUNG (2012 3Arts/Merrill Lynch Awardee)
On April 1, Avery performs selections from his album, tubman, along with Alfonzo Jones and Justin Dillard as part of the Chicago Takes 10 series, funded by the Walder Foundation. Later in the month (April 28, 30, and May 2), Avery takes the unique stage of the Millennium Lakeside Parking Garage for Lyric Opera's sold-out Chicago premiere of Twilight: Gods, a reimagining of the final chapter of Wagner's epic Ring cycle. Avery is performing his own poetic transitions between scenes of this long-awaited production.
download PDF ↓