August Artist News
published: July 20, 2022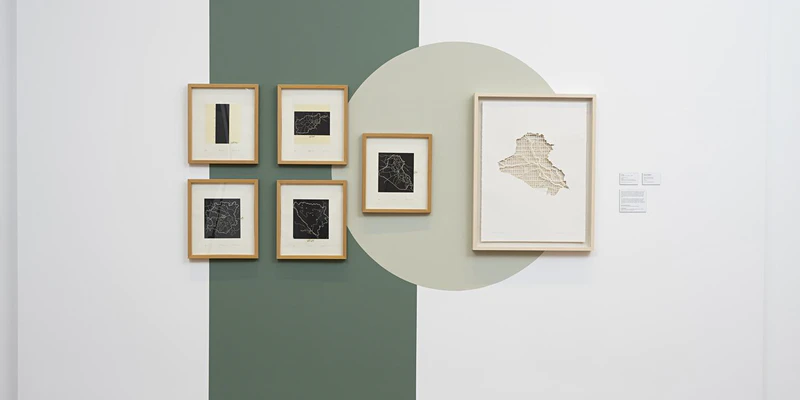 LILI-ANNE BROWN (2021 3Arts/Stan Lipkin & Evelyn Appell Lipkin Awardee) and HEATHER GILBERT (2012 3Arts Awardee)
From August 3-9, The Color Purple runs at the historic Muny in St. Louis, directed by Lili-Anne Brown and featuring lighting design by Heather, the show is "a testament to the healing power of love, faith, resilience, and sisterhood."
MONIQUE HALEY (2012 3Arts/McCormick Family Foundation Awardee)
On August 5, Monique is presenting and discussing a new work-in-progress called Soul Remedy, along with collaborator and jazz trumpeter Pharez Whitted as part of Cerqua Rivera Dance Theatre's Inside/Out series. Soul Remedy is "a multi-year exploration of the Aesthetic of the Cool, a culturally specific phenomenon rooted in the Black American experience that has shaped this country's arts and culture and impacted the world. This piece respects, reflects, and represents Black excellence as a central component of American culture."
BETHANY THOMAS (2019 3Arts/RH, Restoration Hardware Awardee)
On August 7, fellow Chicago vocalists Devin DeSantis and Susan Moniz join Bethany onstage for "Yours, Stephen Sondheim: His Letters, Mentorship and Music" with the Chicago Symphony Orchestra, accompanied by Brian Stokes Mitchell, Heather Headley, and Alexandra Billings. The event takes place at the Ravinia Pavilion and the concert begins at 5:00pm CT.
LIONAL "BROTHER EL" FREEMAN (2017 3Arts/Make a Wave Artist)
On August 13, Brother El presents the seventh iteration of the Sandbox Symphony, an interactive festival at Oakwood Beach on the South Side of Chicago. This free event features live music, art exhibitions, yoga, meditation, movement, dance, and special appearances by local artists from the Oakwood/North Kenwood neighborhoods. Brother El will also play a fully improvised set using analog synthesizers, drum machines, and sequences. The event takes place from 2:00 to 10:00pm CT.
DORIAN SYLVAIN (2020 3Arts/Southwest Airlines Community Awardee)
On August 13, Dorian will unveil a massive new mural on the 79th Street corridor as part of the Invest South/West city-funded initiative to add public art in the Auburn Gresham neighborhood. Produced in collaboration with her sons and members of the community, the mural will use Afrocentric designs, bold colors, and patterns that communicate concepts like balance, strength, creativity, and community.
DAMON LOCKS (2019 3Arts/Reva & David Logan Foundation Awardee) and JUNIUS PAUL (2020 3Arts/SIF Fund at The Chicago Community Foundation Awardee)
On August 18, Junius directs and plays with the newly formed Rotary Connection 222 ensemble for Charles Stepney: Out of the Shadows, a tribute to "one of the underrated heroes of Chicago soul music," as part of the Millennium Park Summer Music series. Damon leads the Black Monument Ensemble as the opener. Performances begin at 6:30pm at the Jay Pritzker Pavilion (gates open at 5:00pm).
DEE ALEXANDER (2012 3Arts/Southwest Airlines Awardee)
On August 24, Dee is performing with Chicago Soul Jazz Collective at Jazz Showcase. According to SoulTracks, the Collective produces music that "…really SWINGS."
RICHARD COSTES (2019 3Arts/Walder Foundation Awardee) and SYDNEY LYNNE THOMAS (2020 3Arts/HMS Fund Awardee)
From August 25 – Oct 15, Richard and Sydney are a part of Richard III with Babes with Blades Theater. Richard directs and Sydney does lighting design for the show, telling the story of "Richard of Gloucester, who uses intelligence, deception and political manipulation towards his ultimate goal: England's crown." The show takes place at The Edge Theater (5451 N. Broadway Ave).
SAM THOUSAND (2019 3Arts/Southwest Airlines Awardee)
On August 26, Sam performs with The Soul Vortex at Navy Pier as part of the venue's Water Colors free outdoor music series at the Lake Stage in Polk Bros. Park.
T. AYO ALSTON (2018 3Arts/Southwest Airlines Awardee) and VERSHAWN SANDERS-WARD (2013 3Arts/Southwest Airlines Awardee)
On August 27, eight Chicago-based dance companies, including Deeply Rooted Dance Theater, Ayodele Drum & Dance, Chicago Multicultural Dance Center, Forward Momentum Chicago, Joel Hall Dancers & Center, Muntu Dance Theater of Chicago, Najwa Dance Corps, and Red Clay Dance Company will perform at Millennium Park as part of the Chicago Black Dance Legacy Project. This is a free one-night-only concert beginning at 6:30pm CT.
AMANDA WILLIAMS (2020 Next Level Spare Room & Stan Lipkin and Evelyn Appell Lipkin Awardee)
On August 28, Amanda will take part in Art as Discourse: Amanda Williams Discussion at The Cleve Carney Museum. Amanda will speak on "themes of contested space and the concept of home in relation to her own work, as well as that of her paired work with late minimalist artist and printmaker Zarina in museum's current exhibition, "Hooking Up: Meet the Collection." This event is free and requires RSVP via Eventbrite.
LISA KAPLAN (2013 3Arts Awardee)
On August 29, as part of the Eighth Blackbird ensemble, Lisa will play in a Tribute to John Cage at Bryant Park in New York City.
download PDF ↓