August Artist News
published: July 28, 2020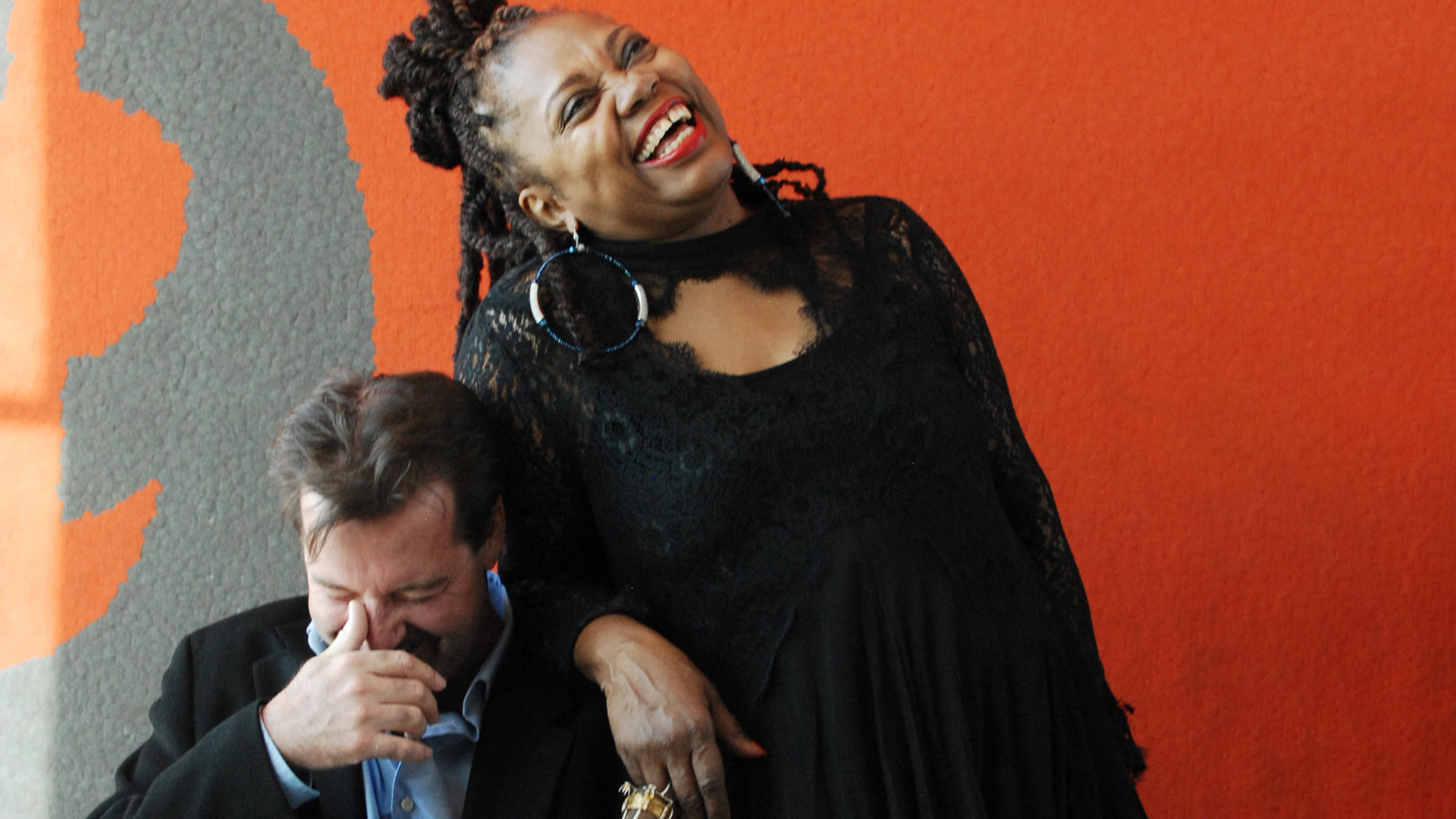 DEE ALEXANDER (2012 3Arts Awardee)
On August 9 (7:30pm), Dee performs with collaborator John McLean in this special episode of "Sunday Night Jazz" livestreamed by the Hyde Park Jazz Festival.
TATSU AOKI (2010 3Arts Awardee)
Tatsu is a co-recipient of an NPN Creation & Development Fund grant to create Fault Lines and Expanding Forms, a collaborative performance with shadow puppet artist Myra Su, commissioned by Asian Improv aRts in San Francisco.
BEN LAMAR GAY (2018 3Arts/Stan Lipkin & Evelyn Appell Lipkin Awardee) & ANNA MARTINE WHITEHEAD (2018 3Arts/HMS Fund Awardee
As 2019-20 Artists-in-Residence at Arts + Public Life, Ben and Martine are presenting works in progress in this virtual exhibition launching on August 14.
JAMIL KHOURY (2010 3Arts Awardee)
Jamil is on the steering committee of the newly formed MENATMA, a national alliance for Middle Eastern and North African Theatre Makers dedicated to "building an American theater that is reflective of this nation's rich diversity."
RIVA LEHRER (2008 3Arts Awardee) and ANDY SLATER (2018 3Arts/UIC Fellow)
Both Riva and Andy are included in this list of recommendations compiled by the New York Times on "28 Ways to Learn about Disability Culture."
HUONG NGO (2018 3Arts/Reva & David Logan Foundation Awardee)
Huong is exhibiting work in Alien vs. Citizen, a group show inspired by conversations about the visas awarded to "aliens of extraordinary ability" and other merit-based immigration policies. The exhibition is on view at the MCA through February 21, 2021.
TOMEKA REID (2016 3Arts Awardee)
On August 14, Tomeka is performing a "Jazz Postcard" set with Joshua Abrams and Dave Rempis as part of the mid-summer programming for the Hyde Park Jazz Festival.
CAULEEN SMITH (2013 3Arts Awardee)
Noting parallels with one another's work, Cauleen and multi-instrumentalist Joe McPhee recorded a recent conversation over Zoom organized by the Chicago gallery Corbett vs. Dempsey. A transcript, called The Big Dig: Nation Time Then & Now, is published on the gallery's website.
BETHANY THOMAS (2019 3Arts/RH, Restoration Hardware Awardee)
On August 28 Bethany releases her new full-length album, BT/She/Her, featuring all new songs.
download PDF ↓