December Artist Events
published: Nov. 25, 2019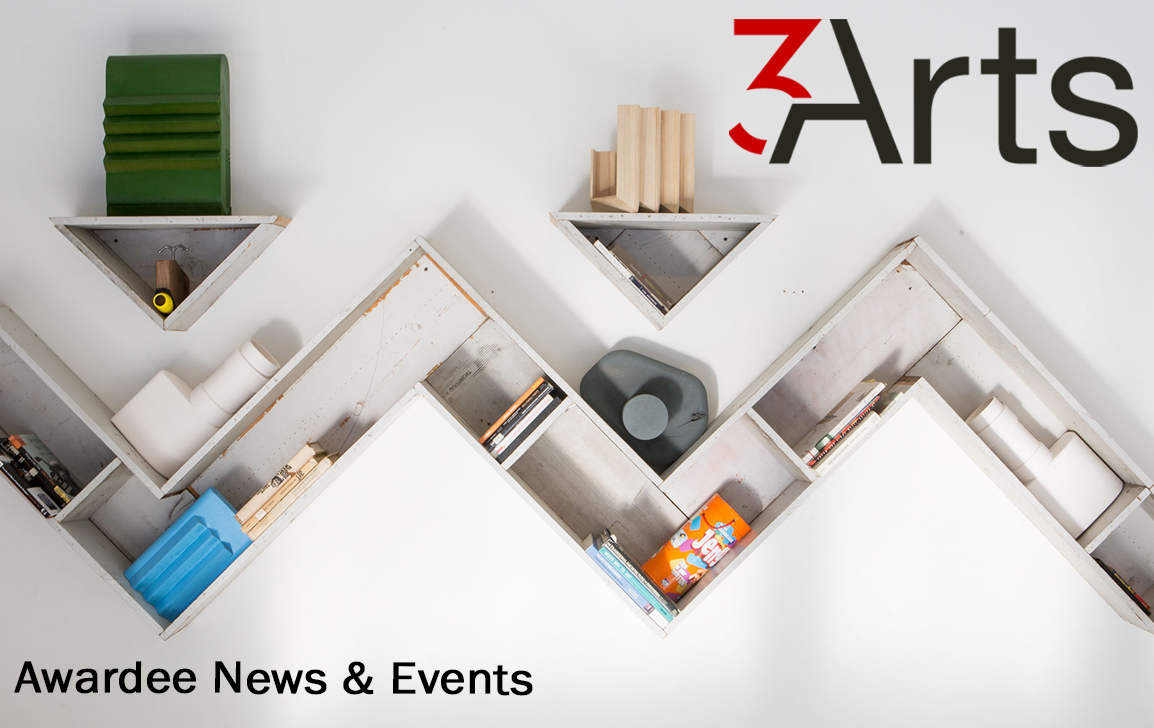 NEWS:
EVENTS:
KAREEM BANDEALY (2011 Awardee) & ALLEN GILMORE (2015 3Arts/Denise & Gary Gardner Awardee)
A Christmas Carol
Kareem and Allen are both in the cast for the return of A Christmas Carol at Goodman Theatre. Kareem plays the role of Narrator/Jacob Marley and Allen plays the role of Scrooge at selected performances.
Now through December 29, Goodman Theatre, 170 N. Dearborn
CHRISTINE PASCUAL – 2018 3Arts/Lakeside Bank Awardee (costume designer)
The First Deep Breath
Christine designed the costumes for this world premiere production originally developed as part of Victory Gardens Theatre's "Ignition Festival of New Plays" in 2018. The First Deep Breath tells the story of Pastor Albert Jones who is planning a special church service to honor his late daughter Diane on the sixth anniversary of her death.
Now through December 22 at Victory Gardens Theatre, 2433 N. Lincoln Avenue
NORMAN TEAGUE (2019 3Arts/Denise & Gary Gardner Awardee) and FOLAYEMI WILSON (2015 3Arts/Allstate Awardee)
Commons Artist Project: blkHaUS Studios
Through their joint venture, blkHaUS Studios, Norman and Folayemi present an installation in the MCA's Commons, supported by a series of dinners, conversations, and community archiving held there and at satellite spaces. "Through thoughtfully constructed interactive experiences, they collate and assess patterns of collecting, inviting audiences to share their personal objects and narratives in the Commons and take part in dialogues around their modular artwork, the commons table, focusing on key questions regarding collecting, archives, and museum practice."
Now through March 1 at the MCA Chicago, 220 E. Chicago Avenue
SAM TRUMP – 2019 3Arts/Southwest Airlines Awardee (instrumentalist/singer)
Sam Trump's Nat King Cole Tribute
Backed by the 18-piece Chicago's King Orchestra, Sam covers some of Nat King Cole's most loved tunes and holiday favorites.
December 1 & 15 (two dates): 12/1, 5pm, Austin Town Hall. 12/15, 6pm, Untitled Supper Club. FREE
TATSU AOKI (2010 3Arts Awardee) and JOVIA ARMSTRONG (2011 3Arts/Siragusa Foundation Awardee)
Reduction 7: The Ginten Legacy & Taiko Legacy
Tatsu returns to the MCA stage with two concerts featuring taiko drumming ensembles fused with improvisational jazz, featuring fellow awardee JoVia Armstrong. This year's Reduction 7 presents unreleased material from 1970's original taiko theater in Tokyo, ranging from traditional to modern interpretations. The second concert, Taiko Legacy, is one of the largest taiko drumming concerts in the Midwest, reuniting contemporary and classical performers alongside community members to celebrate over two decades of artist-directed performance.
December 7, 7:30pm (Reduction 7) & December 8, 2pm (Taiko Legacy) at MCA, 220 E. Chicago
AYAKO KATO – 2016 3Arts/Reva & David Logan Foundation Awardee (dancer & choreographer)
Mordine & Co.: NEXT 50.1
Ayako is a featured dancer commemorating the 50th anniversary celebration of Mordine & Company Dance Theater, one of the longest running dance companies in the Midwest. Full company works by Ayako and Shirley Mordine will be premiered as well as new works created by company members.
December 12-13, 7:30pm at Hamlin Park Fieldhouse, 3035 N. Hoyne Avenue
HEATHER GILBERT (2012 3Arts Awardee) and CHRISTINE PASCUAL (2018 3Arts/Lakeside Bank Awardee)
Dance Nation
Heather designed the lighting and Christine the costumes in this Chicago premiere. "A pre-teen dance troupe navigates ambition, friendship, and desire as they claw their way to Nationals in Tampa Bay."
December 12 – February 2, Steppenwolf Theatre Company, 1650 N. Halsted
SAM TRUMP – 2019 3Arts/Southwest Airlines Awardee (instrumentalist/singer)
Sam Trump & The Soul Vortex: Live Recording
Making their debut at The Promontory for a live recording, Sam and The Soul Vortex premiere brand new music featuring a lineup of special guests.
December 12, 7:00 – 11:00pm at The Promontory, 5311 S. Lake Park Avenue.
ANNA MARTINE WHITEHEAD – 2018 3Arts/HMS Fund Awardee (performance maker)
FORCE! (open rehearsal and jam session)
In conjunction with the current exhibition by Tatiana Bilbao Estudio, Martine and collaborators present an open rehearsal and jam session for FORCE!, is a punk opera about femme, trans, and queer women of color waiting to get into a prison. This will be the first of many open rehearsals bringing together musicians, movers, non-dancers, and the non-musically inclined for an improvisation session that centers Black and Brown, queer, and trans bodies.
December 14, 1:30pm-3pm at the Graham Foundation, Chicago. 4 W. Burton Place. FREE
download PDF ↓