January Artist Events
published: Dec. 14, 2019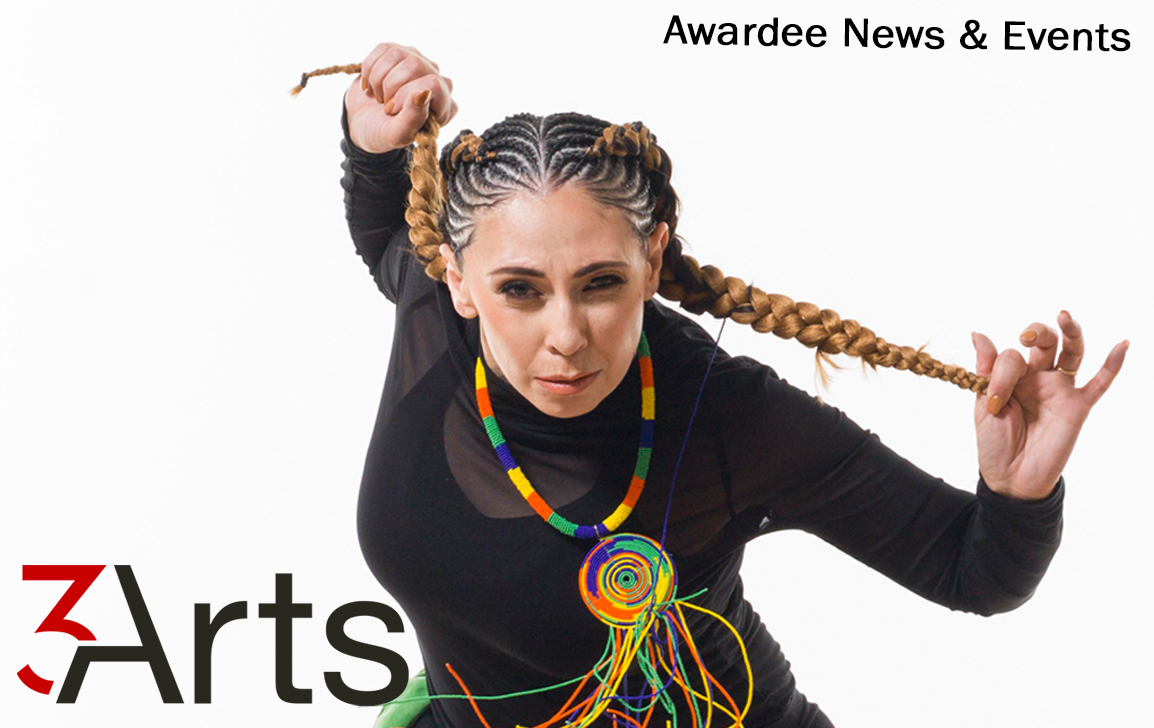 NEWS:




EVENTS:



KELLI SIMPKINS – 2013 3Arts/Merrill Lynch Awardee (actor)
The Gulf
Kelli co-stars in this Chicago premiere produced by About Face Theatre about a couple questioning where their life together will go next. Written by Audrey Cefaly, The Gulf won the Lambda Literary Award for LGBTQ drama and the David Callicchio American Playwright Prize.
January 9 – February 15 at Theater Wit, 1229 W. Belmont Avenue
LEIDA "LADY SOL" GARCIA (2018 3Arts/RH, Restoration Hardware Awardee) and SANDRA DELGADO(2018 Community Awardee)
Encounter: Lady Sol's Dance Diary, Vol. 1
Leida presents a preview of her hip-hop theater memoir produced by Collaboraction and directed by fellow awardee Sandra Delgado. Set in the 1990's, the show follows Leida as she is "navigating college life and conquering her dance dreams."
January 14-25 at Kennedy-King College, 740 W. 53rd Street
ALLEN GILMORE – 2015 3Arts/Denise & Gary Gardner Awardee (actor)
The Mousetrap
Allen plays a lead role as Mr. Ralston in this adaptation of Agatha Christie's The Mousetrap directed by Sean Graney. "The Ralstons' house becomes lethal when four guests are snowed in amidst reports of a woman's murder."
January 16 – February 16 at Court Theatre, 5535 S. Ellis Ave.
HUONG NGO – 2018 3Arts/Reva & David Logan Foundation Awardee (visual artist)
Turn the Light
Huong exhibits her work in this group show that "highlights how artists at this present moment are representing, historicizing, and materializing the evolution of Chicago's revolutionary ideology."
January 17– March 7 at Gallery 400, Art & Exhibition Hall, 400 S. Peoria Street FREE
STEPHANIE DIAZ – 2019 SIF Fund Awardee (actor, puppeteer)
ROE
In her first major role at the Goodman Theatre, Stephanie plays the partner of Norma McCorvey (plaintiff known as "Jane Roe") in this play about the landmark Supreme Court case that is still hotly debated today.
January 18 – February 23 at Goodman Theatre, 170 N. Dearborn Street

REGINA HARRIS BAIOCCHI – 2011 3Arts Awardee (composer)
6Degrees Composers: MLK Memorial Concert
Regina is a longtime member of 6Degrees, a group of women composers who present regular concerts to introduce their music to the Chicago community. At this memorial concert honoring Dr. Martin Luther King Jr. Regina will present new works.
January 20, 7:00pm at Grace Episcopal Church, 637 South Dearborn in Chicago FREE
(For information: 312-253-7453 or 6DegreesComposers@gmail.com)
WILLIAM ESTRADA (2016 3Arts Community Awardee) and DAMON LOCKS (2019 3Arts/Reva & David Logan Foundation Awardee)
King Day Festival
At this annual celebration of Dr. Martin Luther King Jr., William will help families create their own silkscreened postcards containing messages of hope for the future and Damon will present a music performance with his Black Monument Ensemble.
January 20, 10:30am–3:00pm at the Art Institute of Chicago, 159 E. Monroe. FREE for IL residents
HEATHER GILBERT – 2012 3Arts Awardee (lighting designer)
Bug
Heather designed the lighting for this Tracy Letts play that's coming to Chicago under the direction of David Cromer for its debut at Steppenwolf Theatre Company. Considered a cult classic, the play is described as "a luridly funny tale of love, paranoia, and government conspiracy."
January 23 – March 8 at Steppenwolf Theatre Company, 1650 N. Halsted
HALENA KAYS – 2012 3Arts Awardee (director)
How a Boy Falls
Halena directs this world premiere thriller at Northlight Theatre. "A newly hired au pair is thrust into the midst of a mystery when the loss of a young boy casts suspicion on her and the boy's wealthy parents."
January 23 – March 1 at Northlight Theatre, 9501 Skokie Boulevard, Skokie
HAROLD MENDEZ – 2012 3Arts/Stan Lipkin & Evelyn Appell Lipkin Awardee (visual artist)
The years now
In this solo exhibition, Harold presents a suite of new sculptures and premieres a new sound installation. "The years now presents a landscape in which ritual and memorial materials function as signifiers for the human body. Skillfully and thoughtfully arranged in new constellations, the elements come together to render a conception of self that is deeply connected to divergent and intersecting histories, reflecting on the way the past continues to haunt the present."
January 24 (reception 6-8pm) through March 8, Logan Center Gallery, 915 E. 60th Street FREE
BRANDI BERRY BENSON – 2014 3Arts/Gertrude e. Grisham Awardee (instrumentalist)
Faculty Artist Performance: Under the Italian Influence
Brandi performs in this faculty recital with special guest David Walker to present a program highlighting works by 17th and 18th century composers who were influencing or influenced by Italian culture.
January 26, 3:00pm at DePaul University, Holtschneider Performance Center, 2330 N. Halsted FREE
download PDF ↓