July Artist News
published: June 24, 2022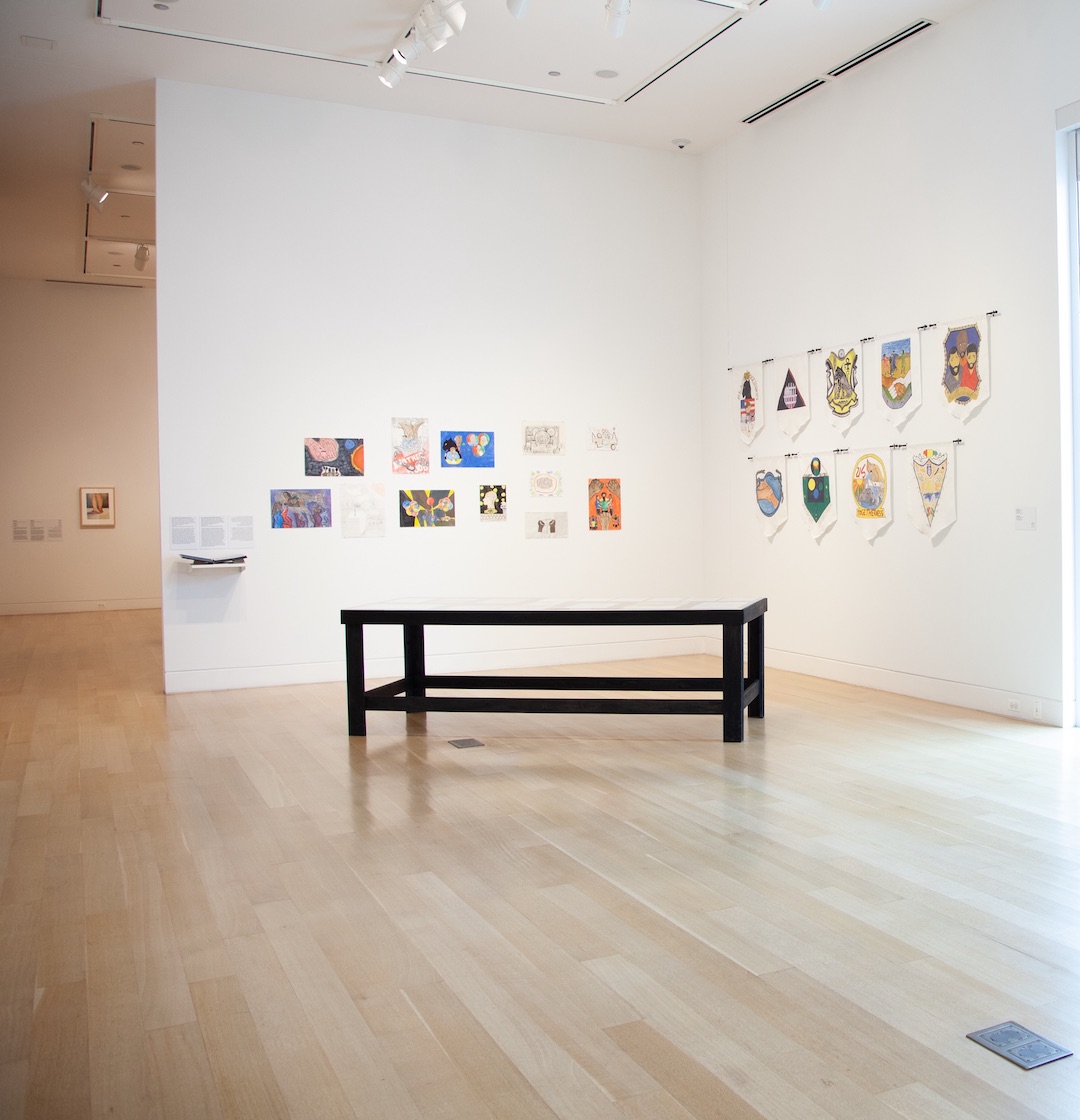 Aaron Barnes, Aaron Hughes, Allen "NY" Johnson, Antoine Ford, Antwan Tyler, Carlos Ayala, Carlvosier Smith, Damon Locks, Darrell Fair, Derrick Parks, Devon Terrell, Doris Sterling, Ike Easley, John Knight, Johnny Taylor, Luan Luna, Kevin Walker, Lamaine J
SAM TRUMP (2019 3Arts/Southwest Airlines Awardee)
On July 1, Sam performs with the Soul Vortex at Dorian's (1939 W North Ave). Doors open at 9pm and RSVP is required to attend.
BETHANY THOMAS (2019 3Arts/RH, Restoration Hardware Awardee)
On July 5, Bethany pays tribute to Linda Ronstadt in a Lookout Series event at Steppenwolf Theatre. She'll be joined by her Band of Geniuses to revisit some of Linda's definitive takes of classic tunes like Desperado, Blue Bayou, Different Drum, and Tumblin' Dice.
and
From July 6 to August 6, Bethany stars in Marie and Rosetta presented by Northlight Theatre. The play, written by George Brandt, chronicles the "godmother of rock 'n roll," gospel musician Sister Rosetta Tharpe and her protégé Marie Knight. Performances take place at North Shore Center for the Performing Arts in Skokie.
LANIALOHA LEE (2012 3Arts Awardee)
On July 6, Lanialoha will lead Haki Kino, "an energetic and fun hula dance and workout program" with Kuma Hula (Master Hula Teacher) of Ke Kula Kupa`a O Ka Pakipika. The program takes place in Welles Park and is presented in partnership with the Aloha Center, the Department of Cultural Affairs & Special Events, and Night Out in the Parks.
JUMAANE TAYLOR (2019 3Arts/Stan Lipkin & Evelyn Appell Lipkin Awardee)
From July 8 – 24, under Jumaane's artistic direction, the Chicago Human Rhythm Project presents the 32nd Annual Rhythm World Festival of tap performances and educational programs.
ANDRES L. HERNANDEZ (2021 3Arts/Chandler Family Awardee), ARIF SMITH (2021 Make a Wave Artist), AVERY R. YOUNG (2012 3Arts/Merrill Lynch Awardee), ANNA MARTINE WHITEHEAD (2018 3Arts/ HMS Fund Awardee), AJ MCCLENON (2020 3Arts/Gary & Denise Gardner Fund Awardee), ALBERTO AGUILAR (2011 3Arts Awardee), BEN LAMAR GAY (2018 3Arts/Stan Lipkin & Evelyn Appell Lipkin Awardee), CECIL MCDONALD Jr. (2010 3Arts Awardee), CAULEEN SMITH (2013 3Arts/Lydia Yun Lee & Lisa Yun Lee Awardee), DAVID LEGGETT (2009 3Arts Awardee), and TOMEKA REID (2016 3Arts/Southwest Airlines Awardee)
From July 8 – September 9, these artists are among several alumni participating in the group exhibition All That Light: A Ten Year Retrospective of the Artists-in-Residence Program (2012-2022), curated by Tracie D. Hall, at the University of Chicago's Arts + Public Life. The exhibition will take place at both the Arts + Public Life Arts Incubator Gallery and the Logan Center. The opening reception on July 8 will include a 6:30pm toast at Arts + Public Life and a 7:30pm toast at Logan Center (shuttles between locations will be provided).
AVERY R. YOUNG (2012 3Arts/Merrill Lynch Awardee)
On July 9, avery performs as part of a celebration of a new fellowship at Ragdale for poets, sponsored by the Poetry Foundation. avery will speak about his experience as a Ragdale fellow, share information on the new fellowship, and perform some of his work. Tickets are free and require registration through Eventbrite.
CAITLIN EDWARDS (2021 3Arts/Walder Foundation Awardee)
On July 9, Caitlin will play in the D-Composed concert at Kenwood Gardens. The show is part of Rebuild Foundation's new free summer concert series. Registration is required via Eventbrite.
DAMON LOCKS (2019 3Arts/Reva & David Logan Foundation Awardee) and ANNA MARTINE WHITEHEAD (2018 3Arts/ HMS Fund Awardee)
On July 17, Damon and Martine participate in "State/Free" at DePaul Art Museum, as part of the public programming for the group exhibition Remaking the Exceptional: Tea, Torture, and Reparations (on view through August 7). The "State/Free" project synthesizes a year-long series of class conversations between Prison + Neighborhood Arts Project (PNAP) instructors and students. "Together, they imagined what a "51st Free State" might look, sound, and move like, developing a dialogue across the prison wall, a dance, a sonic interpretation of space and time." As PNAP artists, Damon and Martine will present an interpretation of their findings.
CANDACE HUNTER (2021 Next Level/Spare Room Awardee and 2016 3Arts/Chandler Family Awardee) and DORIAN SYLVAIN (2020 3Arts/Southwest Airlines Community Awardee)
Opening July 19, Candace and Dorian are exhibiting new work in Sapphire & Crystals, FORWARD at the Bridgeport Art Center. The show features work by a collective of African American women artists in Chicago, and the theme FORWARD "signals the renewed enthusiasm that members are embracing in the movement toward new artistic opportunities in a changing cultural landscape."
HEATHER GILBERT (2012 3Arts Awardee)
Playing now through July 23, Heather is the lead lighting designer for the Midwest premiere of Paris, a play by Eboni Booth, produced by Steep Theatre in their raw space while undergoing major renovations to their location in Edgewater. A writeup of the show describes it as: "Returning home to the small town of Paris, Vermont, Emmie tries to make ends meet while navigating the challenges of being Black in a predominantly white community. After finally landing a second job at a retail giant, her search for connection and identity leads her to a stark realization. Eboni Booth's Paris, an off-beat workplace comedy, explores the impacts of race and economics on the wage-earners of rural America." The show is currently sold out but accepting waitlist requests.
ARAM HAN SIFUENTES (2021 Next Level/Spare Room Awardee and 2016 3Arts/Stan Lipkin & Evelyn Appell Lipkin Awardee)
Opening July 29, Aram will exhibit work in All that Glows in the Dark of Democracy, an exhibition at the Weinberg/Newton Gallery created in partnership with the ACLU of Illinois.
KELLI SIMPKINS (2013 3Arts/Merrill Lynch Awardee)
Now through July 31, Kelli leads the cast of the Chicago debut of Hurricane Diane, a "hilarious whirlwind of a play about a butch lesbian gardener who just might be the Greek god Dionysus, returned to stick a hot poker in contemporary society's collective blind eye to climate change."
download PDF ↓