May Artist News
published: April 25, 2020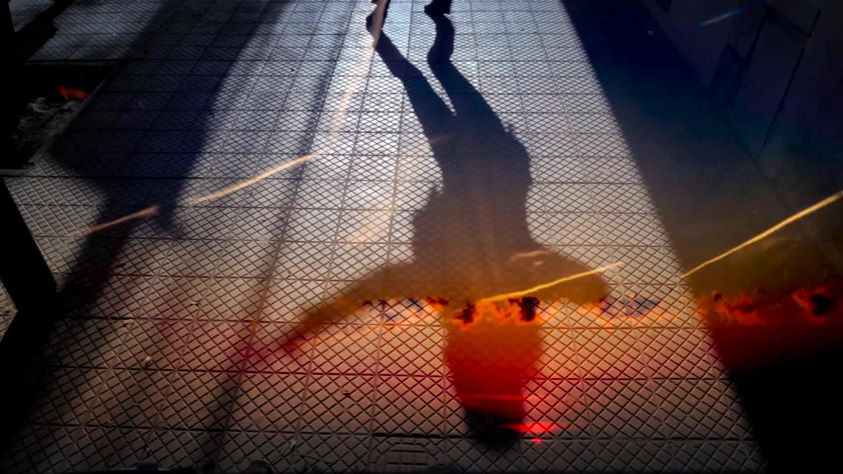 SOPHIA NAHLI ALISON (2014 3Arts Awardee)
BlackStar Film Festival is presenting a special online screening Sophia's award-winning 2019 short film, A Love Song for Latasha, during May 1-3. "A Love Song For Latasha is a dreamlike archive in conversation with the past and the present to re-imagine a more nuanced narrative of Latasha Harlins by excavating intimate and poetic memories shared by her cousin and best friend. This special presentation is to commemorate the 28th Anniversary of the 1992 Los Angeles Uprisings, sparked in part by the death of Harlins."
TATSU AOKI (2010 3Arts Awardee)
Tatsu is performing live on Facebook, May 4 (8:00pm), for First Monday Jazz presented by Arts + Public Life. Tatsu will be joined by ami Atassi, with the duo playing music for the experimental films Puzzle III (2001) and GATE (2009).
HEATHER GILBERT (2012 3Arts Awardee)
Heather has been nominated for a 2020 Drama Desk Award for Outstanding Lighting Design, The Sound Inside, starring Mary-Louise Parker. These prestigious awards recognize "theater at every level of New York's industry, from downtown hideyholes to the glitz of Broadway."
CANDACE HUNTER (2016 3Arts/Chandler Family Awardee)
Candace is offering art demos on her Instagram channel at 3:00pm on April 27, 29 and May 1. "A bit of Art History, a bit of doing, all about printmaking, for the art curious or the working artist."
AYAKO KATO (2016 3Arts/Reva & David Logan Foundation Awardee)
Ayako posted a video of a collaborative work called Suzuribako, an interdisciplinary improvisation featuring Ayako with Sebastian Strinning (reeds) and Frantz Loriot (viola). "Named after a Japanese calligraphy box, this trio creates its own ink from ancient stones, draws fine lines in wide landscapes and jumps into the mysticism of the universe."
RIVA LEHRER (2008 3Arts/Chandler Family Awardee)
The Association of University Centers on Disabilities honored Riva at their virtual gala earlier this week. In a recording of the program, Riva is first introduced by Senator Tammy Duckworth, then gives beautiful remarks starting at about 20 minutes.
DAMON LOCKS (2019 3Arts/Reva & David Logan Foundation Awardee)
Damon and the Black Monument Ensemble released a new single "Stay Beautiful," originally recorded in 2018 at the Garfield Park Conservatory.
HAROLD MENDEZ (2012 3Arts Awardee)
Artforum published a review by Michelle Grabner of Harold's recent solo exhibition, The years now, which was on view at the Logan Center for the Arts.
TOMEKA REID (2016 3Arts/Southwest Airlines Awardee)
Tomeka created original music for the soundtrack of "Hairy Who & The Chicago Imagists," a documentary film now streaming for free on the Arts for Illinois Relief Fund website. Also, on May 8-9 Tomeka will present the 2020 Chicago Jazz String Summit at the Quarantine Concerts.
ARAM HAN SIFUENTES (2016 3Arts/Stan Lipkin & Evelyn Appell Lipkin Awardee)
Aram has been appointed Loyola University Chicago's 2020-21 Artist-in-Residence in the Department of Fine & Performing Arts. During the year, she'll be teaching socially engaged art and presenting her project, the "Official Unofficial Voting Station: Voting for All Who Legally Can't," in the Ralph Arnold Gallery.
CAULEEN SMITH (2014 3Arts/Lydia Yun Lee & Lisa Yun Lee Awardee)
Cauleen is sharing some of her short experimental films on her Instagram channel.
SAM TRUMP (2019 3Arts/Southwest Airlines Awardee)
During the month of May, Sam is presenting live concerts on his Facebook page every night at midnight. Dubbed #themidnighthour, he'll be offering "a vibe session with you, me, and spontaneous music created right on the spot."
AMANDA WILLIAMS (2014 3Arts/Stan Lipkin & Evelyn Appell Lipkin Awardee)
On April 1, Amanda gave an inspired speech announcing the Arts for Illinois Relief Fund at Governor Pritzker's press conference. (Her remarks start around 21:30.)
NEJLA YATKIN (2012 3Arts Awardee)
To celebrate the International Day of Dance, Nejla is sharing her 20-minute documentary "Dancing Around the World" for free via YouTube from April 29 through May 1.
(Top image: Film still from "Dancing Around the World" by Nejla Yatkin)
download PDF ↓