November Artist News
published: Oct. 20, 2021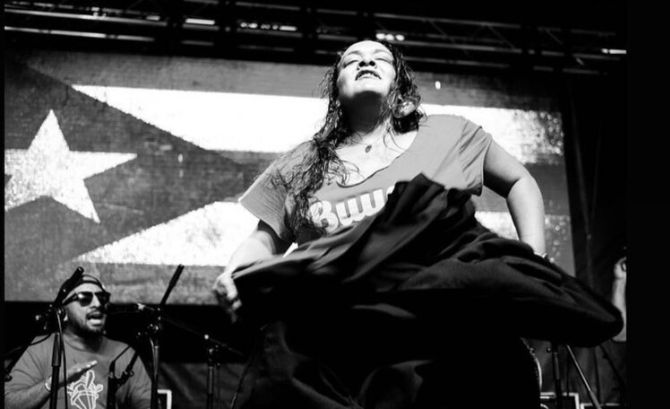 News:
DAMON LOCKS (2019 3Arts/Reva & David Logan Foundation Awardee),BEN LAMAR GAY (2019 3Arts/ Stan Lipkin & Evelyn Appell Lipkin Awardee) &ARIF SMITH (2021 Make a Wave)
Damon, Ben, and Arif are new recipients of a Jazz Road Creative Residency, funded by South Arts, a program aimed to advance Southern vitality through the arts. The trio will work with communities in two sites located in East Tennessee: the Children's Defense Fund's Alex Haley Farm and the Highlander Research and Education Center. They plan to visit Black artist groups and youth organizations, lead workshops, and develop a final performance by the Black Monument Ensemble that will be presented during the Big Ears Festival in Knoxville.
Events:
SYDNEY LYNNE (2020 3Arts Awardee)
Now through December 12, "The Last Pair of Earlies" at Raven Theatre will feature scenic design by Sydney. The drama follows a Black couple during their migration from the South to Chicago, and the dreams they hope to see come to pass in the big city.
BENJI HART (2015 3Arts/ Irene Siragusa Phelps Awardee) & IVELISSE DIAZ (2019 3Arts Awardee/ 2017 Make a Wave)
Available now through the Performance Response Journal, Benji reflected in poetry form on a rehearsal of Contra la Corriente, an in-progress performance by fellow awardee Ivelisse Diaz at the Segundo Ruiz Belvis Cultural Center.
AJ MCLENON (2020 3Arts Awardee/ 2019 Make a Wave)
Now through November 13, AJ is exhibiting new work in "New Witnesses," an exhibition by the 2021 cohort of the Arts + Public Life and the Center for the Study of Race, Politics, and Culture Artists in Residence program. RSVP through Eventbrite for a viewing time.
SANTIAGO X (2019 3Arts/ Chandler Family Awardee)
Available now, Santiago X met with WBEZ'S Reset to discuss his plans to heal Chicago through sustainable urbanism and speak on his latest project, The Coiled Serpent. Listen to the artist speak on the significance of burial and effigy mounds on WBEZ's website.
DEE ALEXANDER (2012 3Arts/ Southwest Airlines Awardee)
On November 3, Dee will be performing with the Chicago Soul Jazz Collective live and in-person at the Jazz Showcase. Proof of vaccination is required.
SAM TRUMP (2019 3Arts/ Southwest Airlines Awardee)
On November 4, Illville Vanguard and Sam will explore the work of D'Angelo through an in-person performance at the Promontory. Tickets can be purchased through Eventbrite.
NORMAN LONG (2011 3Arts Awardee)
On November 12, Norman will be performing in "Earthwork: A Record Release Show" in-person at the Elastic Arts Foundation. Tickets are available through Eventbrite.
MIRTES ZWIERZYNSKI (2011 3Arts Awardee)
From November 12 to December 10, Mirtes' exhibition "Series, Folds, and Sutures" will be on view at the Chicago Public Art Group (3314 S Morgan Chicago, IL 60608). The opening reception for the mixed media show is on Friday, November 12 from 5-8pm.
IVELISSE DIAZ (2019 3Arts Community Awardee/ 2017 Make a Wave)
On November 13, the school and organization founded by Ivelisse, La Escuelita Bombera de Corazón, celebrates its 12th anniversary through a panel discussion on Bomba in Chicago, followed by a concert by Paracumbé and Bomba con Buya in-person at Roberto Clemente Community Academy.
SHANTA NURULLAH (3Arts/ SIF Fund at The Chicago Community Foundation Awardee)
Shanta's band, Shanta Nurullah's Sitarsys, will be performing on November 13 at Constellation. Proof of vaccination is required for in-person attendance and the concert will also be livestreamed.
TATSU AOKI (2010 3Arts Awardee)
On November 17, Tatsu and his featured ensemble will present The Miyumi Project at Hey Nonny. The performance offers a fusion of Avant-garde jazz interwoven with traditional taiko drumming. Tickets are selling for in-person attendance.
REGIN IGLORIA (2011 3Arts Awardee)
On November 18, in conjunction with the exhibition Learned Objects at the DePaul Art Museum (DPAM), Regin will discuss his drawings, artist books, sculptures, and performances that portray the human condition as it relates to the natural environment and inhabited spaces. Regin will be in conversation with Rachel L. S. Harper, artist, educator, researcher, and curator of Learned Objects in-person at the DPAM.
BEN LAMAR GAY (2019 3Arts/ Stan Lipkin & Evelyn Appell Lipkin Awardee)
On November 19, Ben will be releasing his new album Open Arms to Open Us on International Anthem and Nonesuch. Gay refers to the album as dealing with "rhythm as an inheritance of information...coping with the present-day bombardment of data and recycled ideologies."
download PDF ↓