October Artist Events
published: Sept. 30, 2021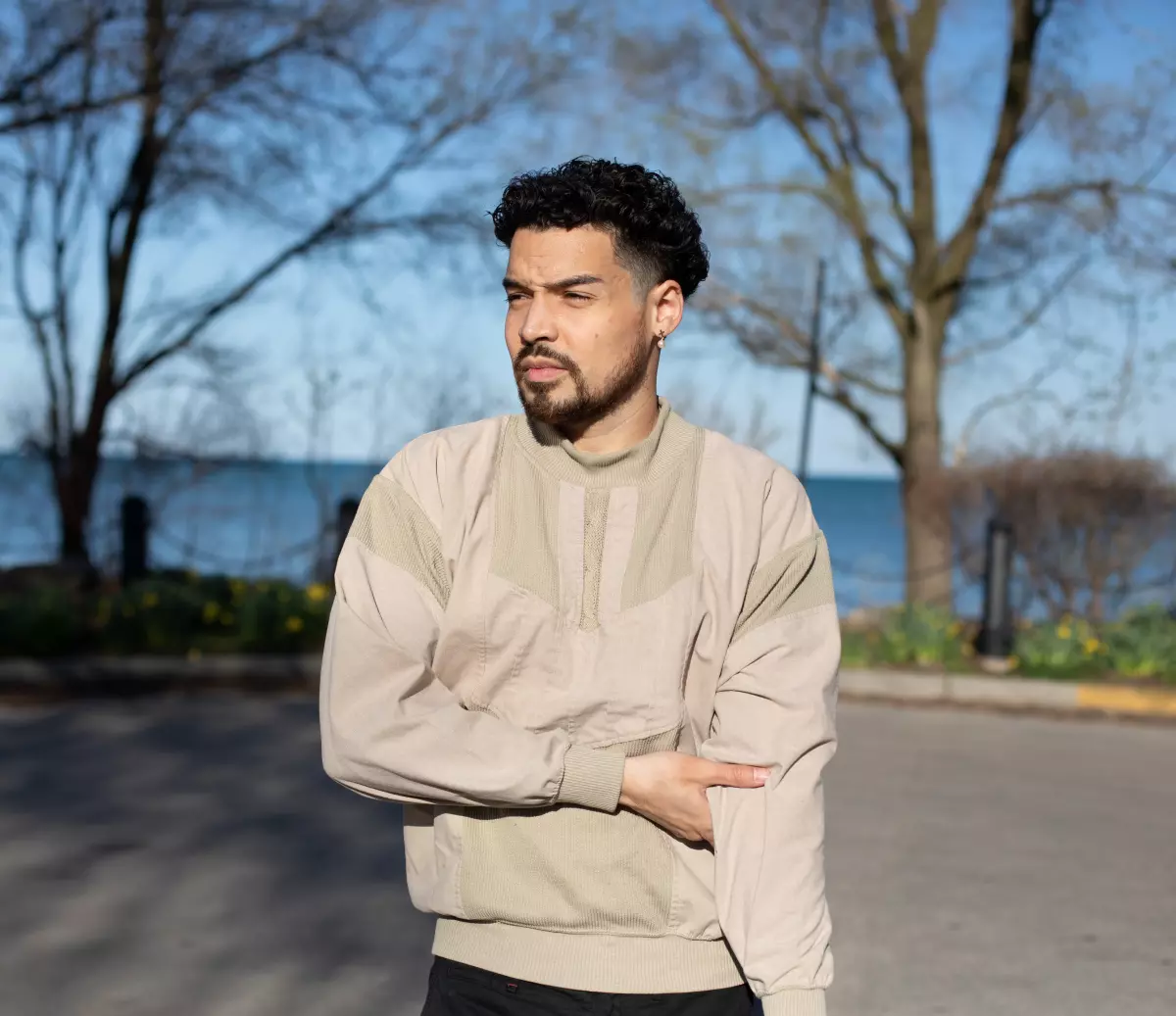 BRANDI BERRY BENSON (2014 3Arts Awardee/ Gertrude E Grisham Awardee) & RONNIE KULLER (2013 3Arts Awardee)
On October 1, both Brandi and Ronnie are part of this year's Ear Taxi Festival. Brandi's group, the Bach + Beethoven Experience, will perform Ronnie's piece, "Selections from Bloomingdale Trail," along with additional works by Amos Gillespie and Heidi Joosten.
KRIS LENZO (2015 3Arts Awardee/ David Pinkerton Awardee), GINGER LANE (2017 3Arts Awardee) & ROBBY WILLIAMS (2021 University of Illinois at Chicago Fellow)
On October 1 and 2, Kris, Ginger, and Robby are performers in this year's virtual CounterBalance dance concert, celebrating physically integrated dance. The program will showcase new works by Ginger (Digital Dance project funded by Chicago Dancemakers Forum) and Robby Williams (a new piece developed as a 2021 3Arts Fellow at UIC).
REGINA HARRIS BAIOCCHI (2011 3Arts Awardee)
On October 2, a composition by Regina ("Landscapes") will be performed as part of the "City Beautiful" program of this year's Ear Taxi Festival (the full festival runs from September 15 to October 4).
DAMON LOCKS (2019 3Arts/ Reva & David Logan Foundation Awardee)
On October 2, Damon will participate in a pre-performance conversation with fellow musician Makaya McCraven and curator/record producer, Scottie McNiece of International Anthem as part of this year's Chicago Humanities Festival. An in-person event, the conversation will be followed immediately by a live performance at the Harold Washington Cultural Center.
LAKSHA DANTRAN (3Arts/HMS Fund Awardee)
On October 9, Laksha will perform in The Story of Ram, an immersive, outdoor performing arts experience presented by Mandala South Asian Performing Arts at the historic Naper Settlement in Naperville. An annual tradition, The Story of Ram blends Bharatanatyam and Balinese dance for a celebration of many cultures in the South Asian diaspora.
AYAKO KATO (2016 3Arts/ Reva & David Logan Foundation Awardee)
On October 11, Ayako and her Art Union Humanscapes ensemble present, Inception: ETHOS Episode II, an outdoor dance and music installation at the South Shore Cultural Center. Audiences can experience eleven poets/performers reflecting on humanity's relationships to nature throughout the 65-acre park.
BENJI HART (2015 3Arts/ Irene Siragusa Phelps Awardee)
On October 12, Benji will share a new solo work-in-progress entitled The World After This One at the Museum of Contemporary Art. The work explores the linkages and histories between three Black art forms: bomba, vogue, and gospel. This is a hybrid event with a limited in-person audience in the Edlis Neeson Theater and virtual audiences via zoom.
LURRIE BELL (2009 3Arts Awardee)
On October 15, Lurrie is among the guest performers at the Logan Center Bluesfest, which will take place live and via livestream. Lurrie is part of the "Daughters and Sons of the Blues" performance with Shemekia Copeland, Ronnie Baker Brooks, and Demetria Taylor.
AVERY R. YOUNG (2012 3Arts/ Merrill Lynch Awardee)
On October 17, avery will debut a strange bitter, a collaboration with Amir George and a special commission for the Logan Center Bluesfest. Through film, musical composition, and poetry, avery and Amir "confront the racial demographics of a modern Blues audience through re-workings of protest songs and exhibition of new original works." The program will open with a performance by Melody Angel, a versatile vocalist, guitarist, and actress who has been called "the future of the blues."
FAWZIA MIRZA (3Arts/Community Awardee)
On October 17, Fawzia and Kausar Mohammed's short comedy, The Syed Family Xmas Game Night will be shown in "Shorts 6: Side-Splitting" at the Chicago Film Festival (October 13th-24th). The film details a queer woman bringing her partner home for the first time. The film is available in theater and virtually via streaming.
TATSU AOKI (2010 3Arts Awardee)
On October 23, Tatsu is a featured artist in "Chicago Immigrant Stories III: The Culinary Edition", presented by Chicago Jazz Philharmonic. The program explores the musical, cultural, and culinary traditions of artists from Japan, Brazil, and Ukraine, culminating with a musical performance.
TOMEKA REID (2016 3Arts/ Southwest Airlines Awardee)
On October 28, Tomeka will perform in Bricolage III, a performance series that partners artists from the creative capitals of Berlin and Chicago in an exploration of collaboration work during the COVID era. Tomeka is paired with Bulgarian violinist, Biliana Voutchkova.
download PDF ↓