October Artist News
published: Sept. 29, 2020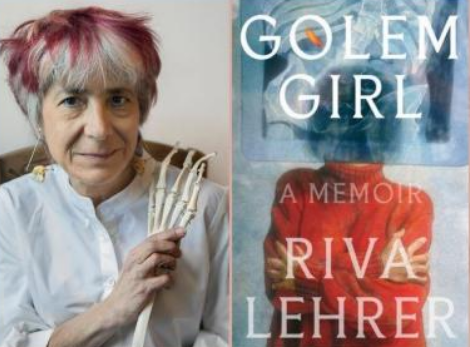 IVELISSE DIAZ (2019 3Arts Community Awardee)
Ivelisse recorded the Bomba style percussion and vocals for Santiago of the Seas, a new cartoon series debuting on Nickelodeon on October 9.
BEN LAMAR GAY (2018 3Arts/Stan Lipkin & Evelyn Appell Lipkin Awardee) and ANNA MARTINE WHITEHEAD (2018 3Arts/HMS Fund Awardee)
Ben and Martine are among the artists performing in Water Music on the Rocks, an annual series that highlights Chicago's proximity to Lake Michigan.
October 3, 3:00 – 5:30pm
DARRELL JONES (2014 3Arts/Denise & Gary Gardner Awardee)
Darrell is participating in a yearlong residency at MANCC to continue archival research around the work of his late father, Dr. William R. Jones, who was an internationally recognized and celebrated activist, scholar, philosopher, theologian, and educator.
LISA KAPLAN (2013 3Arts Awardee)
In association with the Eighth Blackbird ensemble, Lisa co-organized "The Chicago Artists Workshop," a series of livestreamed concerts featuring local artists. Lisa performs on October 20 with Lebanese American tenor Karim Sulayman and fellow ensemble member Matthew Duvall.
MABEL KWAN (2017 3Arts/RH, Restoration Hardware Awardee)
Now through December 19, ticketed viewers can watch In The Key of Now, a recorded solo concert of six contemporary piano pieces performed by Mabel as part of Milwaukee's "Present Now" series.
GINGER LANE (2017 3Arts Community Awardee) and KRIS LENZO (2015 3Arts/David Pinkerton Awardee)
Ginger and Kris are performers and speakers in this year's virtual presentation of Counter Balance: Reflections, a collaboration of Access Living, Momenta, Bodies of Work, and Studiothread. Programming includes inclusive dance workshops, a panel discussion on the history and future of integrated movement in Chicago, a retrospective of past performances, and more. October 7 – 11.
RIVA LEHRER (2008 3Arts Awardee)
All this month, Riva celebrates the release of her memoir, Golem Girl, published by the One World imprint of Penguin/Random House. Events include a virtual book launch with Audrey Niffenegger on October 6 at Women & Children First bookstore and an interview with NPR's Scott Simon on October 10.
NORMAN LONG (2011 3Arts Awardee
Norman performs two sets alongside dancer (and Make a Wave awardee) Sara Zalek and percussionist/horn player Xris Espinosa in this "night of duos between three of Chicago's finest in sound and movement" presented by Elastic Arts on October 4, at 8:00pm.
STEPHANIE MARTINEZ (2015 3Arts/RH, Restoration Hardware Awardee)
Stephanie presents an inaugural outdoor performance series presented by her new company, Para.Mar this weekend, including a world premiere called Kiss, which she choreographed. Performances are in-person with safety precautions as well as livestreamed (check for details). October 3-4, 12:00pm & 4:00pm.
HAROLD MENDEZ (2012 3Arts/Stan Lipkin & Evelyn Appell Lipkin Awardee)
As part of his current solo exhibition, Let us Gather in a Flourishing Way, on view now through January 10, 2021 at ICA Los Angeles, Harold will participate in an online artist talk moderated with Jamillah James on October 21, 5:00pm PST.
SANTIAGO X (2019 3Arts/Chandler Family Awardee)
Santiago X is an invited speaker at UC Berkeley's department of environmental design, presenting a livestreamed talk on "The Death of Architecture X the Post Human World." He plans to discuss this topic through the lens of the disappearing Indigenous city and the implications for a timely reappearance. October 14, 3:00pm CST.
NEJLA YATKIN (2012 3Arts Awardee)
Nejla premieres her newest project, a dance film called The Other Witch, on October 23 at 6:00pm CST (and again on October 30 and November 6). In the film, Nejla reimagines Mary Wigman's Hexentanz, an iconic 1914 solo described as "the epitome of abstract expressionism."


Image: book jacket cover image for Golem Girl by Riva Lehrer