September Artist Events
published: Sept. 2, 2021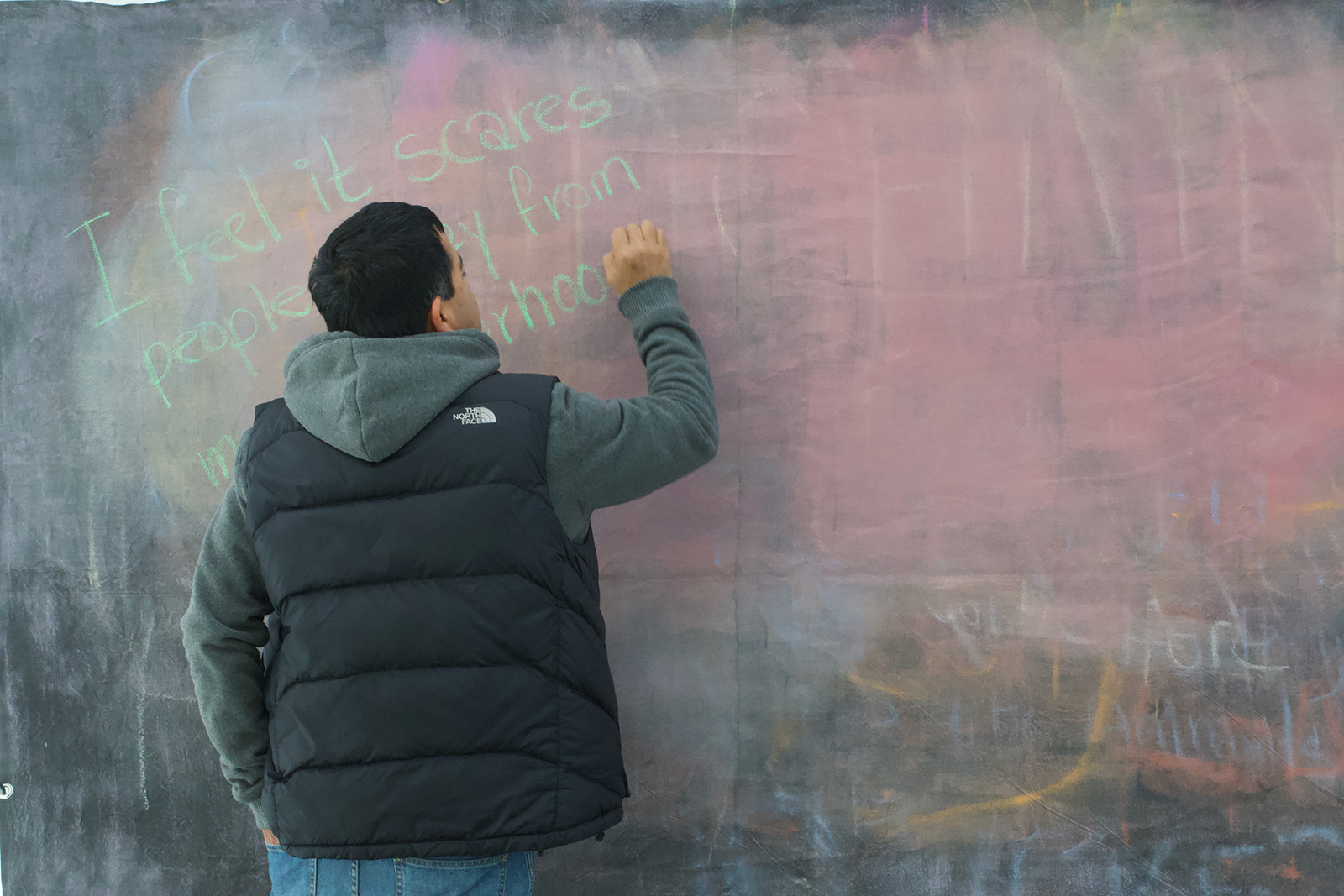 AVERY R. YOUNG (2012 3Arts/Merrill Lynch Awardee)
Now through October 29, viewers can experience the original film that captures the Lyric Opera's sold-out production of Twilight: Gods, a re-imagining of the final chapter of Wagner's epic Ring cycle. The work features new English texts by Yuval Sharon and poetic transitions written and performed by avery. Viewing of the film is free but requires registration to access.
IVELISSE DIAZ (2019 3Arts Community Awardee)
On September 4, Ivelisse and her group, Bomba Con Buya, are the headlining performers at the Fiesta Boricua, described as the biggest celebration of Puerto Rican joy and cultural pride. Free and open to the public.
WILLIAM ESTRADA (2016 3Arts Community Awardee) & REGIN IGLORIA (2011 3Arts Awardee)
On September 9, William and Regin open a four-person group show that also includes Make a Wave artist Nicole Marroquin and Rochelle Royster, curated by 3Arts fellow Rachel Harper. The exhibition, Learned Objects, highlights the materially-rich formal objects integral to these artists' ongoing inquiries as educators and activists. The exhibition is on view through February 13 at the DePaul Art Museum. On September 23, William will be in conversation about his work with artist and curator, Zakkiyyah Najeebah.
MABEL KWAN (2017 3Arts/RH, Restoration Hardware Awardee)
On September 9, Mabel performs with percussionist and composer Tim Daisy in an evening of original works at Elastic Arts.
LURRIE BELL (2009 3Arts Awardee)
On September 12, Lurrie is among the featured performers in "Soul City Blues: Austin," celebrating the rich and lasting blues legacy of Chicago's West Side. Other performers include Vance Kelly, Mzz Reese, Jimmy Burns, Mary Lane, and Larry Taylor. 12noon to 8pm at Chicago Avenue and Mayfield, free, all ages.
KEYIERRA COLLINS (2020 3Arts/Walder Foundation Awardee)
From September 17 to 19, Links Hall presents an Open House of performances, workshops, and a dance party. Keyierra is among the featured artists showing new works in progress.
MEAGAN MCNEAL (2020 3Arts/Walder Foundation Awardee)
On September 21, Meagan returns to City Winery Chicago for a showcase of classic jazz, soul, and original material. Show begins at 8pm, doors open at 6pm.
JUMAANE TAYLOR (2019 3Arts/Stan Lipkin & Evelyn Appell Lipkin Awardee)
On September 21, Jumaane joins a crew of tap dancers in "TES Presents Supreme Love," a celebration of John Coltrane's A Love Supreme with live jazz and tap dance, at Ruth Page Center for the Arts.
BETHANY THOMAS (2019 3Arts/RH, Restoration Hardware Awardee)
From September 23 through October 31, Bethany's long-awaited show, Songs for Nobodies, finally gets its stage back at Northlight Theater. "This one-woman tour-de-force celebrates the iconic work of Judy Garland, Patsy Cline, Billie Holiday, Edith Piaf, and Maria Callas. Share in the unexpected encounters between these legendary divas and the ordinary women whose lives were changed by their brush with fame."
MULTIPLE AWARDEES
On September 25 and 26, several awardees are on the bill of this year's Hyde Park Jazz Festival, including Alejandro Acierto and Mabel Kwan with Ensemble Dal Niente; Dee Alexander with the Metropolitan Jazz Octet; Tatsu Aoki with Trio Waz; Junius Paul and Tomeka Reid with Regina Carter in The New String Trio; Meagan McNeal with Corey Wilkes' Improvised Soul Projekt; and Sam Trump with Acoustic Audile. Visit the festival main page for full schedule and locations.
WILL LIVERMAN (2017 3Arts/Stan Lipkin & Evelyn Appell Lipkin Awardee)
Beginning September 27 (through October 23), Will takes the stage of the Metropolitan Opera in the lead role of Fire Shut Up in My Bones. Yannick Nézet-Séguin conducts Grammy Award–winning jazz musician and composer Terence Blanchard's adaptation of Charles M. Blow's memoir, which The New York Times praised after its 2019 world premiere at Opera Theatre of Saint Louis as "bold and affecting" and "subtly powerful."
download PDF ↓