2021 Judges
Dance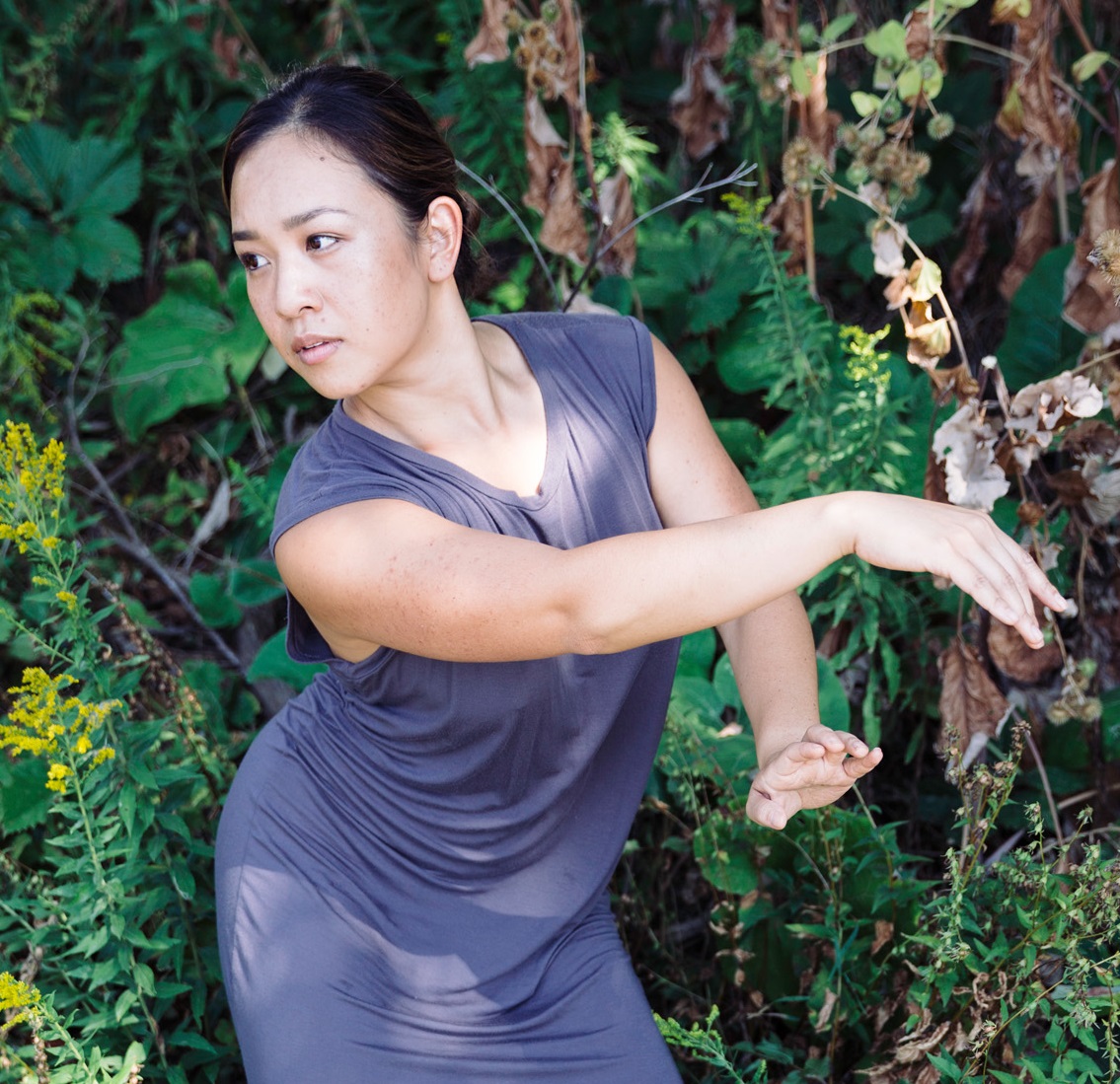 Kealoha Alex Ferreira
Kealoha Ferreira is a Native Hawaiian, Filipino, and Chinese dance artist from Nuʻuanu, Oʻahu, now residing in Mni Sota Makoce, land of the Dakota Oyate. She is a performing and teaching artist of Ananya Dance Theatre (ADT), the company's Artistic Associate, and a Co-Leader of its St. Paul space, the Shawngram Institute for Performance & Social Justice. As a practitioner of Yorchhā, ADTʻs contemporary technique, and an emerging student of Oli, Kūahu, and Hula, Kealoha interweaves these transnational feminist and Aloha ʻĀina embodied practices to create work that explores reclamation, ritual, and continuum inside expansive frameworks of relationality while remaining rooted in cultural and kinesthetic specificity. Kealoha is part of the first online cohort of Hālau ʻŌhiʻa, a land and water stewardship training program and is completing her second term with the Iākea cohort. She is a 2020 Works in Progress Artist of Red Eye Theatre and premiered a dance film in the New Works 4 Weeks 2021 festival.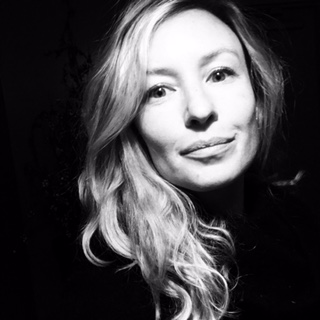 Sarah Cullen Fuller
Sarah Cullen Fuller is an educator, dancer, and choreographer who is dedicated to the transformative power of dance. A graduate of the University of Illinois, Champaign-Urbana, Sarah began her career in dance performance working with the Joffrey and Boston Ballets, and has spent the past fifteen years with Hubbard Street Dance Chicago as a main company performer, stager, educator, faculty member of the Professional Program, and Founder of The Parkinson's Project. Sarah is currently a full-time faculty member in the Dance Program at Loyola University Chicago where she teaches extensively in ballet, modern, and contemporary techniques. Sarah is the Producer and choreographer in the inaugural Dance Senior Showcase, Co-chair of the Midwest Convening on Physically Integrated Dance, as well as Co-Artistic Director of In/Motion: Chicago's Dance Film Festival, a three-day festival committed to social justice through interdisciplinary artworks and collaborative partnerships. Sarah specializes in Adaptive and Physically Integrated Dance practices and has presented her research in the field throughout the country. She is also a wife and mother to two boys, Levi and Ronan.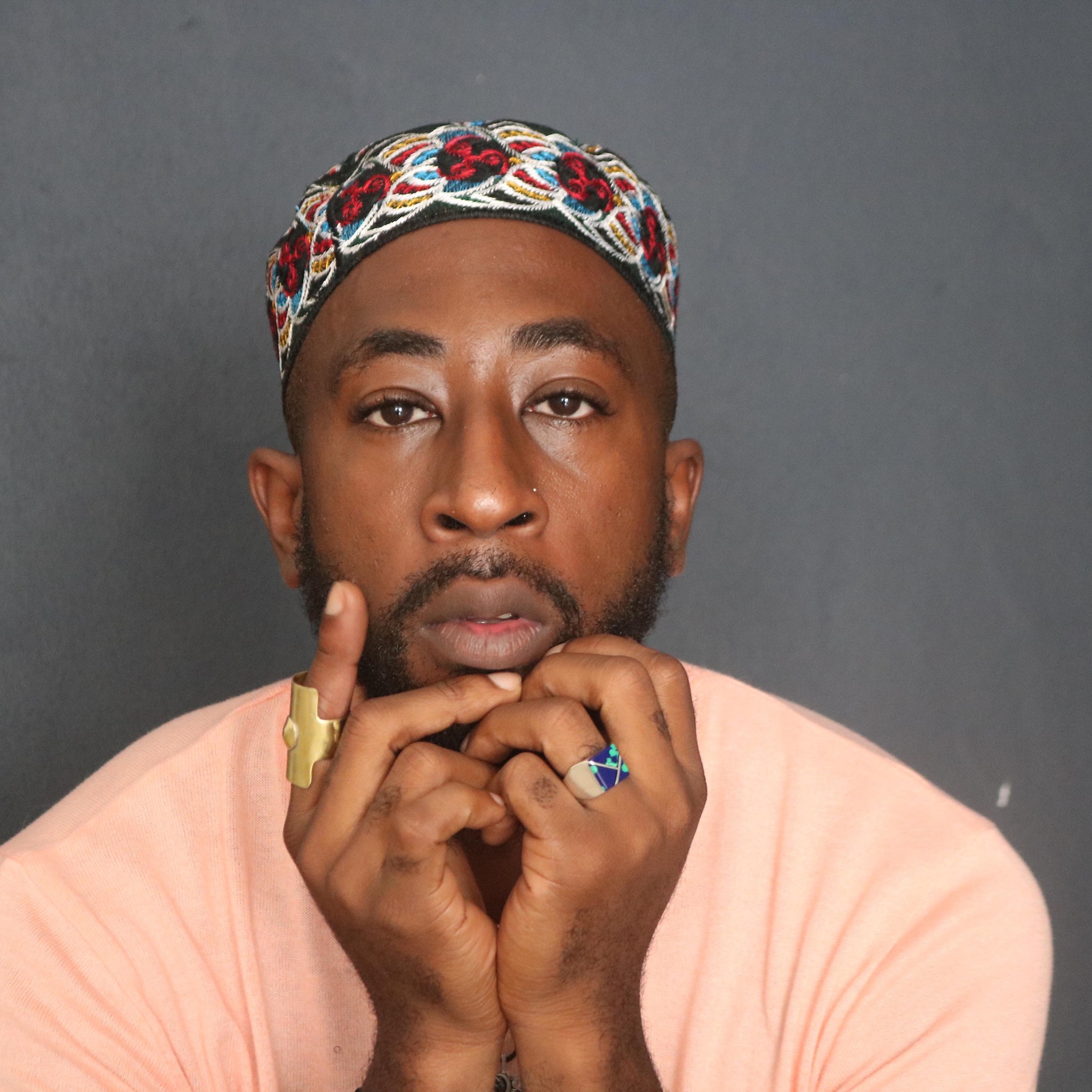 Ricarrdo Valentine
Ricarrdo Valentine is a second-generation Black, Jamaican American/estadounidense, co-founder of Brother(hood) Dance!, a Brooklyn-based dance collective, and 2020 Bessies Honoree for Afro/Solo/Man (Outstanding Production & Outstanding Visual Design). They have performed works at FiveMyles, Center for Performance Research, B.A.A.D! (Bronx Academy of Arts and Dance), VCU-The Grace Street Theater, DraftWork at St. Mark's Church, JACK, Movement Research at Judson Church, Colby College, Denmark Arts Center, Universidad de las Américas Puebla/Performática(MX), Escuela Profesional de Danza de Mazatlán/Viso Festival (MX), Jean-Rene Delsolins Institute (HT), and other venues. Ricarrdo is currently working on a ethno-visual project, Where My People At? as a 2020-2021 NorthStar Art Incubator Fellow.
Music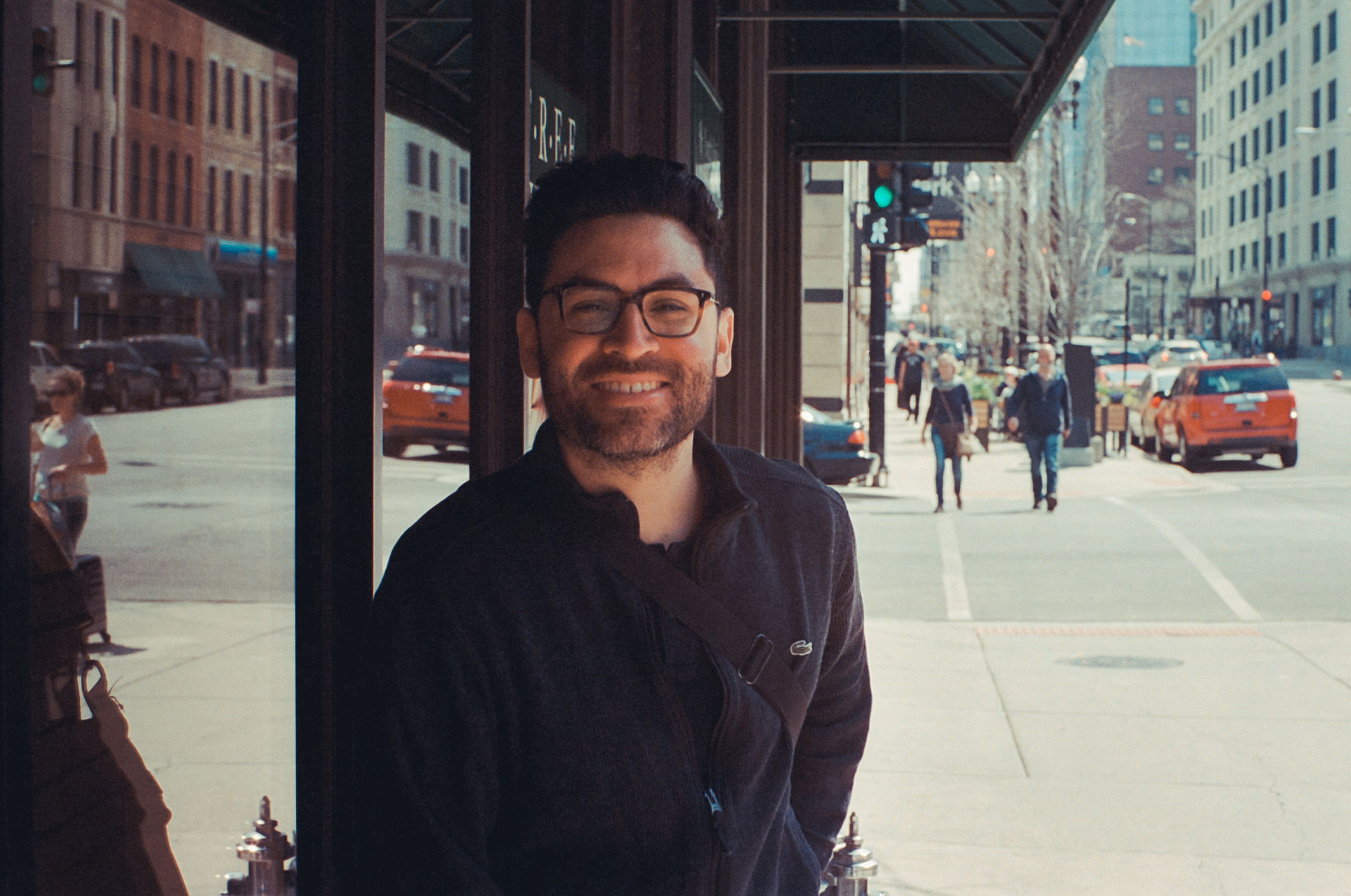 Alejandro Ayala
Alejandro Ayala is a curator, organizer, educator, and dedicated Chicagoan. Known to many by his DJ name 'King Hippo,' Ayala hosts a bi-weekly show on Lumpen Radio (105.5 FM Chicago) and the globally-distributed QC Radio program on Gilles Peterson's Worldwide FM. For two decades he's been an active event producer and promoter, responsible for the long-standing Fresh Roasted series at The Whistler, the annual Preservation of Fire series, the legendary CHICAGOxLONDON showcase at London's Total Refreshment Centre, the DALLASxCHICAGO interstate artist exchange at Sleeping Village in 2018, the Chicago debut of Grammy-winning Australian prog-soul band Hiatus Kaiyote at The Double Door in 2014, and innumerable one-off events for myriad artists across Chicago's diverse landscape of venues (including Elastic Arts, Co-Prosperity, Transition East, Empty Bottle, and many more). Since 2020 he's been working as an instructor for After School Matters, for whom he designed a unique 'Event Planning & Production' curriculum. Currently, Ayala works as Head of Marketing for the International Anthem record label, where he's been a creative engineer behind album campaigns for Damon Locks' Black Monument Ensemble, Jaimie Branch, and Junius Paul, in addition to acting as photographer-in-residence (his photographs of Angel Bat Dawid have been published by The New York Times, The Washington Post, and Rolling Stone), and co-producing three albums by Makaya McCraven. In 2021 the Chicago Reader profiled Ayala as a Chicagoan of Note.
Blake-Anthony Johnson
The first African American executive to guide a nationally renowned orchestra, in May 2020 Blake-Anthony Johnson was named Chief Executive Officer at the age of 29 of the award-winning Chicago Sinfonietta, an organization acclaimed as a cultural leader in the field and a powerful champion of diversity, equity and inclusion. A civically-engaged leader who sits on the Steering Committee of Chicago Musical Pathways Initiative, he is also a champion of arts education, is a member of the Faculty at Roosevelt University's Chicago Conservatory of Performing Arts, and a member of the League of American Orchestras' EDI Orchestra Management Committee. A former professional cellist and protégé of Michael Tilson Thomas at New World Symphony, Johnson has performed with renowned ensembles and music festivals in the US and Europe. His focus on arts administration and education began while he was a music student at Vanderbilt University's Blair School of Music. Prior to his appointment, Johnson served as the Director of Learning and Community for Louisville Orchestra. He has worked in arts education and outreach with such organizations as Carnegie Hall's Weill Music Institute, El Sistema, and the Academia Filarmónica de Medellín.
A native of Atlanta, Georgia, Johnson holds a MM from Cleveland State University, a BM from Vanderbilt University, Blair School of Music, and a certificate from Manhattan School of Music in Orchestral Performance. Further professional training includes participation in the Sphinx Organization's two-year arts leadership program LEAD (Leaders in Excellence, Arts & Diversity, 2019-present), workshops in education, community engagement and collective bargaining at The League of American Orchestra's 2018 Conference and a Certificate of Study in American Law from the University of Pennsylvania.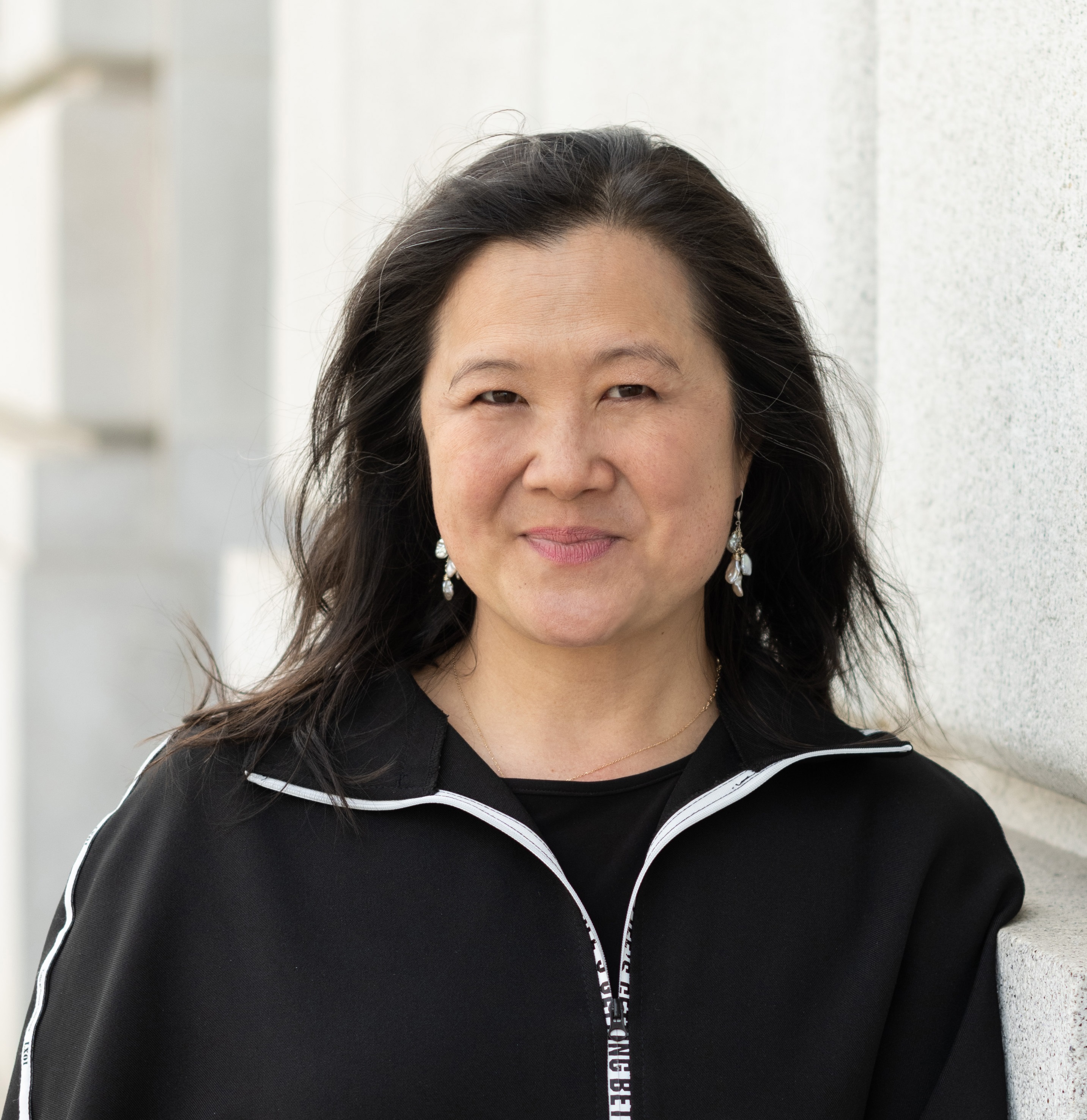 Elena Park
Director, producer, and curator Elena Park seeks to spotlight and uplift a range of remarkable artists through live and virtual programs created for institutional heavyweights but also for smaller, nimble outfits with an appetite for risk-taking. The daughter of Korean immigrants, she is excited to explore ideas and make connections among the worlds of arts, culture, media, technology, and current affairs, with an open mind and an abiding belief in equity. In recent days, Elena has created video portraits for San Francisco Opera's In Song series featuring J'Nai Bridges and Pene Pati; produced MTT25: An American Icon for San Francisco Symphony and Stanford Live tapings with Zakir Hussain, Kronos Quartet, and Vân-Ánh Võ & Blood Moon Orchestra (whose show she directed).
Her National Sawdust+ series has tapped artists such as Laurie Anderson, Marina Abramović, Yo-Yo Ma, Nico Muhly, Caroline Shaw, Esperanza Spalding, and Carrie Mae Weems. Other credits include: Metropolitan Opera (Supervising Producer, Live in HD series; Executive Producer, Saturday radio broadcasts); Kennedy Center (Artistic Consultant); Bel Canto starring Julianne Moore and Ken Watanabe (Music Producer); amazon's Mozart in the Jungle (Creative Consultant); and strategic advisor for San Francisco Opera, Meyer Sound, and Cambodian Living Arts.
Teaching Arts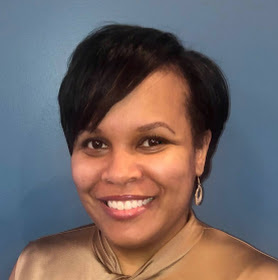 Akilah S. Halley
As a Chicago native inspired by the city's vibrancy, Akilah S. Halley is committed to social change through human-centered strategies for youth and community development. She has spent 15 years focused on equitable approaches to helping make Chicago a better place for all people to thrive through art,education, and philanthropy. Currently, Halley is the Executive Director of Marwen, which inspires young people to nurture their growth and build their futures through art and community. She previously led communications with Crown Family Philanthropies, marketing with Urban Gateways, and external affairs with Chicago Public Schools. Halley is a member of Chicago's Cultural Advisory Council and the Art Institute of Chicago's Leadership Advisory Committee. She is an alum of the Sorkin Center Children and Youth Leadership Program and National Arts Strategies Chief Executive Program. She served on Mayor Lori Lightfoot's Arts and Culture Transition Committee and is a former co-chair of Chicago AfricanAmericans in Philanthropy. She holds a master's in Design Planning from Illinois Institute of Technology's Institute of Design and a bachelor's in Industrial Design from the University of Illinois Urbana-Champaign.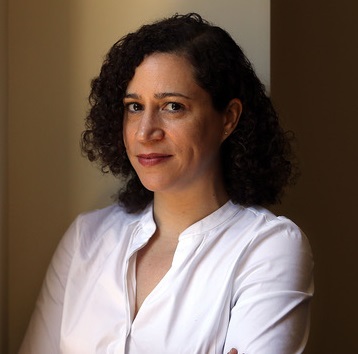 Cayenne Harris
Cayenne Harris currently serves as Vice President of Education and Community at the University Musical Society (UMS) of the University of Michigan, where she leads programming for faculty and students, K-12, and community and audience initiatives. Appointed to the role just before the global pandemic, Harris responded with a new digital initiative for students and families, served as a lead producer on a filmed play starring actor Wendell Pierce, and created digital residencies with artists including Joyce DiDonato and Cleo Parker Robinson. She has a leadership role in developing anti-racism/DEI learning at UMS and is currently supporting a residency with Yo-Yo Ma as part of the University of Michigan's Arts Initiative.
Prior to UMS, she was Vice President of Lyric Unlimited at Lyric Opera of Chicago. As the lead administrator for Lyric's community engagement and audience development initiatives, Harris played an essential role in the creation of Lyric Unlimited—its philosophy, structure, operations, and content. At Lyric she established and fostered partnerships with more than 70 Chicago-area organizations, commissioned four world premiere operas, and created a variety of innovative programs and performances. In collaboration with Lyric Opera Creative Consultant Renée Fleming, Harris planned and implemented "Chicago Voices," a large scale, multi-year festival celebrating the human voice. Prior to her role at Lyric Opera, she served as Director of New Initiatives at the Chicago Symphony Orchestra's Institute for Learning, Access, and Training. She oversaw Citizen Musician activities in Chicago, guided programming for incarcerated and at-risk youth, formed a broad spectrum of performing and visual arts disciplines to create a variety of engaging programming, and worked with community leaders to establish and sustain the CSO's presence in Chicago's neighborhoods.
A former French horn player, Harris received music degrees in performance from San Francisco State University and Yale University in addition to a Certificate in Philanthropy and Nonprofit Fundraising from Northwestern University. She was twice named one of NewCity Magazine's 50 Outstanding Leaders of Chicago's Theater, Dance, Opera, and Comedy Culture, has served as a speaker at numerous professional conferences on a range of topics, and is an active volunteer.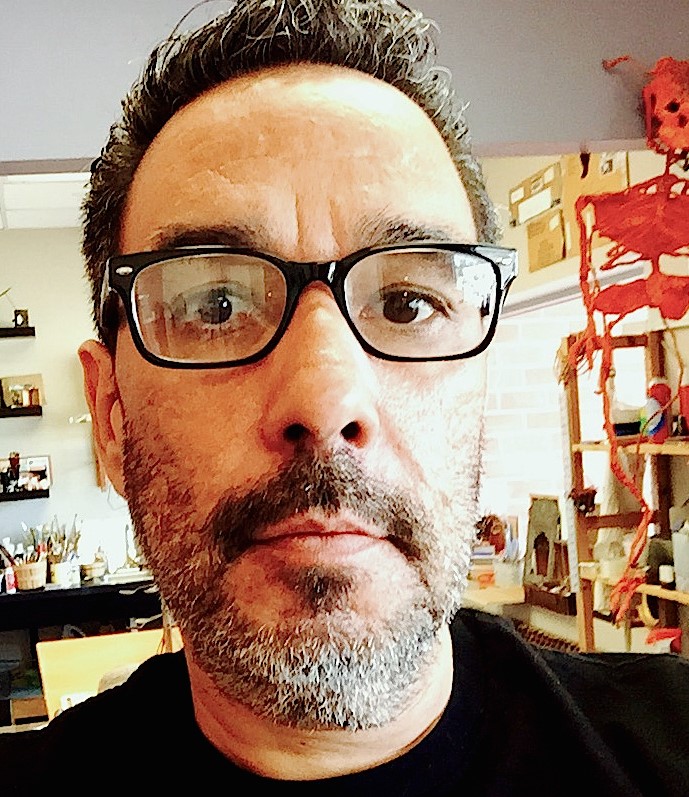 Jon Hinojosa
Jon Hinojosa is an artist masquerading as an arts administrator who serves as the Artistic | Executive Director of SAY Sí, a national award-winning, creative youth development program for urban students. The tuition-free program encompasses six distinct multidisciplinary arts programs, including visual, performing, film, and game design. The Wallace Foundation highlighted SAY Sí as an exemplary, national arts learning model that needs to be replicated across the country. SAY Sí received an inaugural Creative Catalyst Award from Adobe Corporation, one of only six organizational recipients internationally. Hinojosa is active in local, regional, and national arts education initiatives. He has presented and facilitated at numerous conferences and symposia on the value, tangible evidence, and transformative power the arts have on urban youth, including at such sites as Grantmakers for the Arts, Grantmakers for Education, Americans for the Arts, and The National Guild for Community Arts Education. Hinojosa has served as an adjudicator for the National Endowment for the Arts, The National Arts and Humanities Program Awards, and the Texas Commission on the Arts. He was recently chosen for Americans for the Arts' arts education policy and advocacy speaker's bureau to build leadership and capacity in leaders across the nation from the arts and education sectors to help advance the cause at the federal, state, and local level. He also serves as a board member of Texans for the Arts. He completed the Executive Program for Nonprofit Leaders—Arts Fellowship, a joint program of National Arts Strategies and the Stanford Graduate School of Business and was presented with a national award for his work in arts education by the Americans for the Arts.
Theater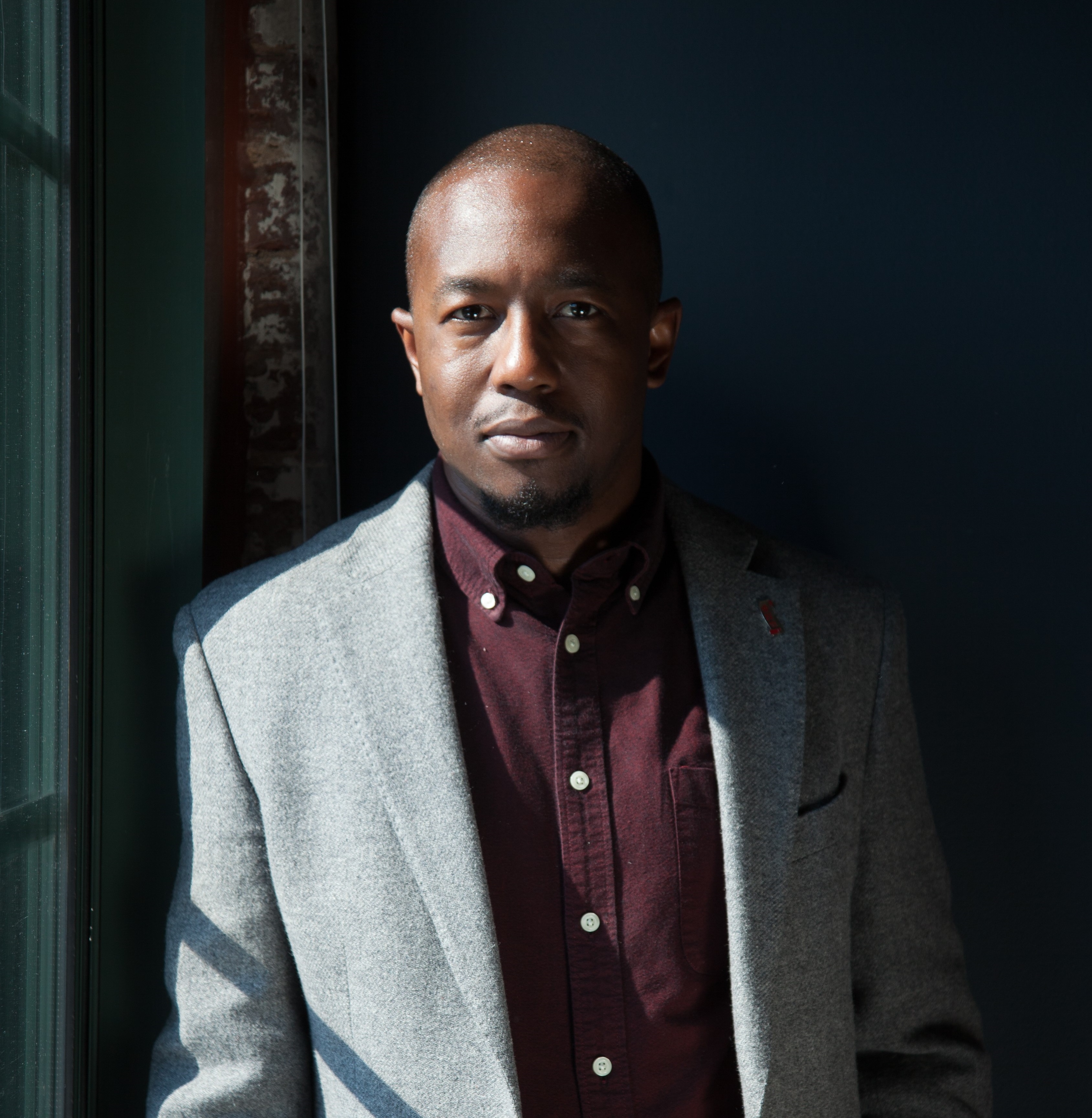 Jamil Jude
Jamil Jude is a highly accomplished director, producer, playwright, and dramaturg focusing on bringing socially relevant art to the community. He is the Artistic Director at Kenny Leon's True Colors Theatre Company in Atlanta, George, and Co-Founder of The New Griots Festival, which is dedicated to celebrating, advocating, and advancing the careers of emerging Black artists in Minneapolis-St. Paul, MN.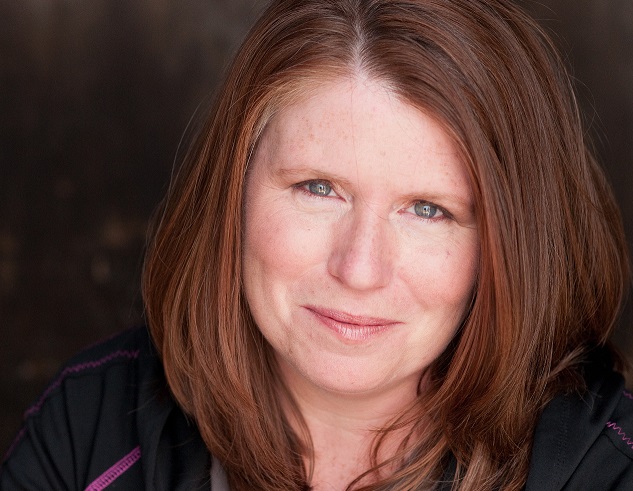 Tara Mallen
Tara Mallen is an actor, director, producer and the Artistic Director at Rivendell Theatre Ensemble. Most recently she was on stage in the Midwest premiere of The Cake by Bekah Brunstetter for which she was honored with a 2018 Joseph Jefferson Award for "Best Actor." Other recent credits include Sweat (Arena Stage); world premiere productions of Look, we are breathing and The Firebird's Take the Field, and Rasheeda Speaking (Rivendell); How Long Will I Cry: Stories of Youth Violence (Steppenwolf for Young Audiences). She was part of the ensemble in Rivendell's World Premiere, The Walls, and played Jolene Palmer (inspired by the true-life story of Aileen Wuornos) in Rivendell's award winning production of Self Defense, or the Death of Some Salesmen--both productions were part of Steppenwolf Theatre Company's Visiting Theater Initiative. She received a Joseph Jefferson Award for "Supporting Actress" for her work in WRENS as part of that production's Jeff-winning ensemble. She was nominated the following year for "Actress in a Principal Role" for her work in My Simple City.
Screen credits include Empire (Fox); Boss (Starz); Chicago Fire (NBC); Doubt (CBS/Sony Pictures pilot); Controversy (Fox Pilot); Chicago P.D. (NBC); and Sense8 (Netflix Original series); Steven Soderbergh's film Contagion and most recently opposite Richard Jenkins in The Last Shift.
Tara co-conceived and directed the critically acclaimed world premiere of Women At War, a theatrical exploration of women in today's military that played to sold out houses in the fall of 2014 and is now touring throughout the Midwest. She also directed the Jeff-nominated Midwest premieres of The Electric Baby by Stefanie Zadravec; 26 Miles (in co-production with Teatro Vista); Fighting Words by Sunil Kuruvilla; Psalms of a Questionable Nature by Marisa Wegerzyn; and the co-production of Elliot, a Soldier's Fugue with Stageworks/Hudson in Hudson, New York. Tara is the recipient of a 2017 3Arts Award for her work in Chicago as a theater artist.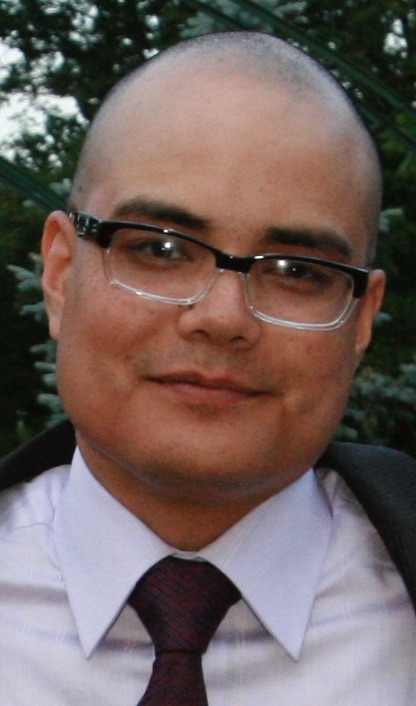 André Pluess
André Pluess is a sound designer and composer specializing in live theatrical performance. Projects include the Broadway productions of The Minutes, 33 Variations, I Am My Own Wife, and Metamorphoses, as well as the Lincoln Center production of The Clean House. His designs/compositions have been featured at regional theaters throughout the country including the Oregon Shakespeare Festival, McCarter Theatre, Center Theatre Group, Seattle Repertory, Yale Repertory Theatre, Arena Stage, Steppenwolf Theatre, the Goodman Theatre, Chicago Shakespeare Theatre, Berkeley Repertory Theatre, Williamstown Theatre Festival, La Jolla Playhouse, The Huntington, South Coast Repertory, The Denver Center, and Playwrights Horizons. He has received numerous awards for composition and sound design including multiple Joseph Jefferson Awards, an Ovation Award, a Barrymore Award, a Helen Hayes Award, and Lortel and Drama Critics Circle Award Nominations. Based in Chicago, André is an ensemble member of Lookingglass Theatre Company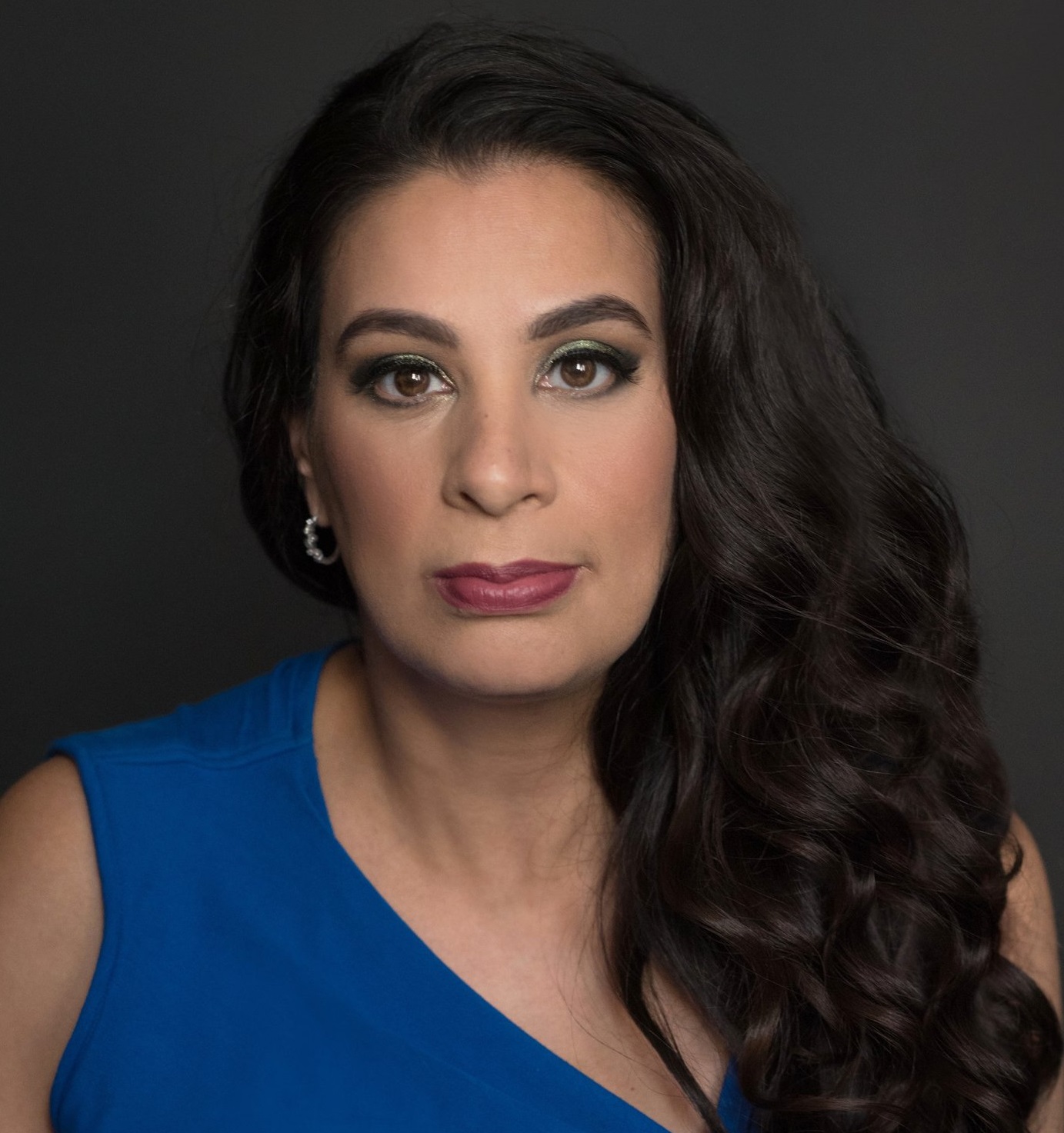 Maysoon Zayid
Maysoon Zayid is an actress, comedian, writer, and disability advocate. She is a graduate of and a Guest Comedian in Residence at Arizona State University. Maysoon is the co-founder/co-executive producer of the New York Arab American Comedy Festival and The Muslim Funny Fest. She was a full-time On Air Contributor to Countdown with Keith Olbermann and is a guest writer for Vice. She has most recently appeared on CNN's New Day, 60 Minutes, and ABC News. Maysoon had the most viewed TED Talk of 2014 and was named "1 of 100 Women of 2015" by the BBC.
As a professional comedian, she has performed in top New York clubs and has toured extensively at home and abroad. Maysoon was a headliner on the Arabs Gone Wild Comedy Tour and The Muslims Are Coming Tour. She appeared alongside Adam Sandler in You Don't Mess with the Zohan and is a recurring character on General Hospital. Maysoon limped in New York Fashion Week and is the host of the web series, "Advice You Don't Want to Hear." She is the author of the bestselling memoir, Find Another Dream and is the creator of the Book of Bay Ann children's graphic novel series.
Visual Arts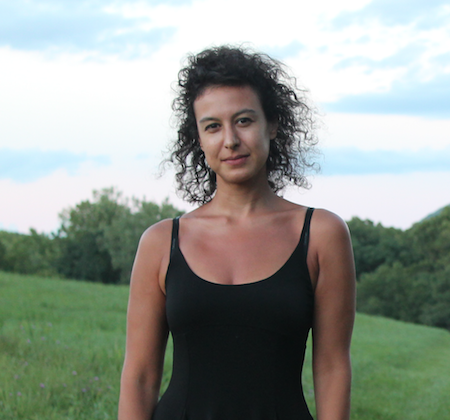 Taraneh Fazeli
Taraneh Fazeli is an Iranian-American curator living between Waawiiatanong/Detroit and Lenapehoking/Brooklyn. In 2016, after a decade working at arts organizations such as Artforum, e-flux, Triple Canopy, The New Museum, and No Longer Empty, she became an independent curator working primarily through residency programs. She teaches at the Center for Creative Studies, lectures widely, and has written for publications including Artforum, Art in America, Hyperallergic, and Flash Art. Fazeli roots her approach to curating and accessibility at the intersection of the disability and diasporic communities she calls home and is currently working on a field guide rooted in her peripatetic group exhibition on the politics of health, disability, and care entitled "Sick Time, Sleepy Time, Crip Time: Against Capitalism's Temporal Bullying" (2017-20). She is co-Director of Poetic Societies, a Detroit Equity Action Lab fellow at Wayne State Law School, and advises on accessibility committees for organizations such as Allied Media.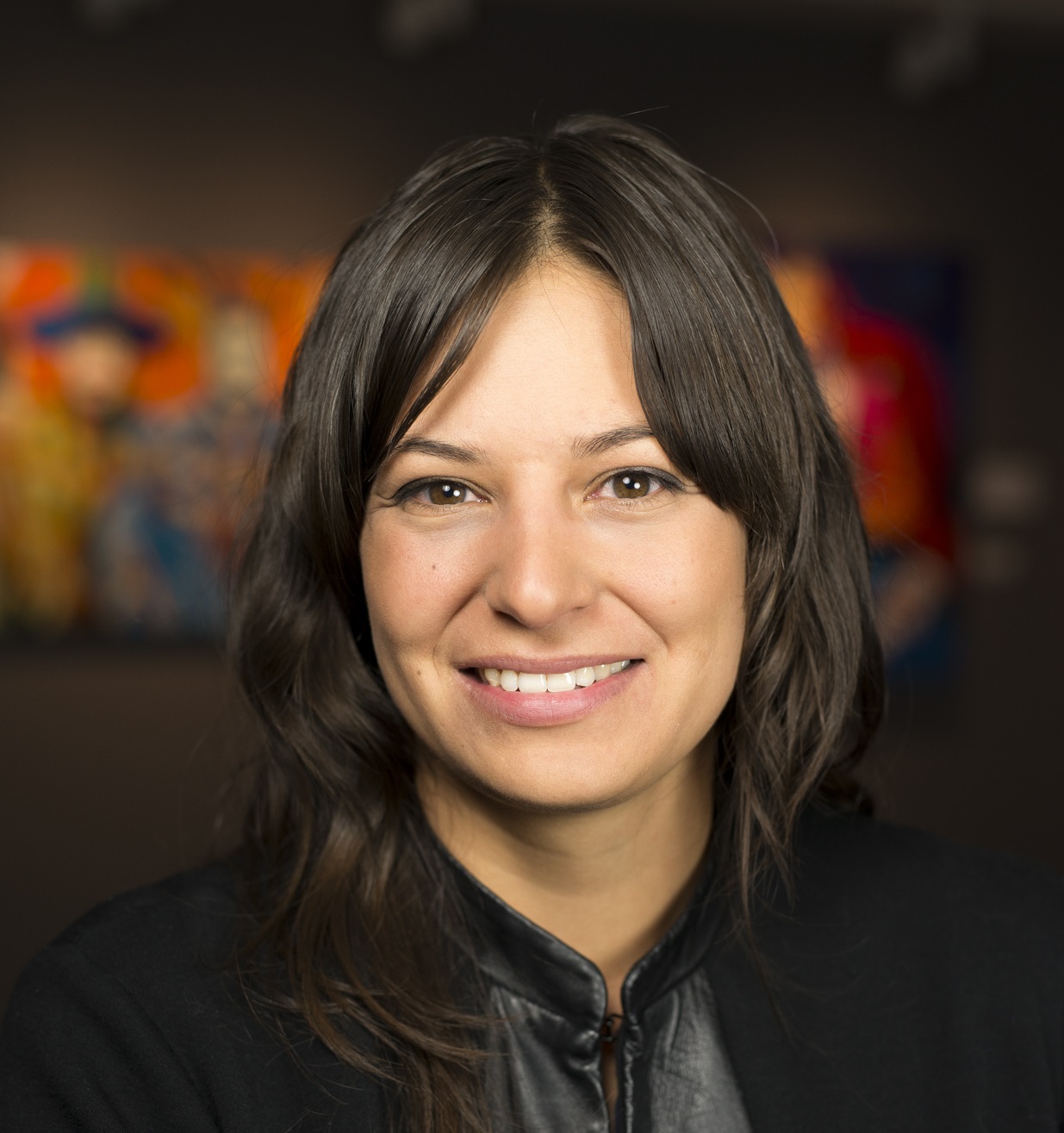 Candice Hopkins
Candice Hopkins is a citizen of Carcross/Tagish First Nation and lives in Albuquerque, New Mexico. Her writing and curatorial practice explores the intersections of history, contemporary art, and indigeneity. She works as a senior curator for the 2019 and 2022 editions of the Toronto Biennial of Art and was part of the curatorial team for the Canadian Pavilion of the 58th Venice Biennale, featuring the work of the media art collective Isuma. She is co-curator of notable exhibitions including Art for New Understanding: Native Voices 1950s to Now; the 2018 SITE Santa Fe biennial, Casa Tomada; documenta 14 in Athens, Greece and Kassel, Germany; Sakahàn: International Indigenous Art at the National Gallery of Canada; and Close Encounters: The Next 500 Years in Winnipeg, Manitoba. Her essays include "The Gilded Gaze: Wealth and Economies on the Colonial Frontier" for the documenta 14 Reader, "Outlawed Social Life" for South as a State of Mind, and "The Appropriation Debates" (or The Gallows of History), for MIT Press.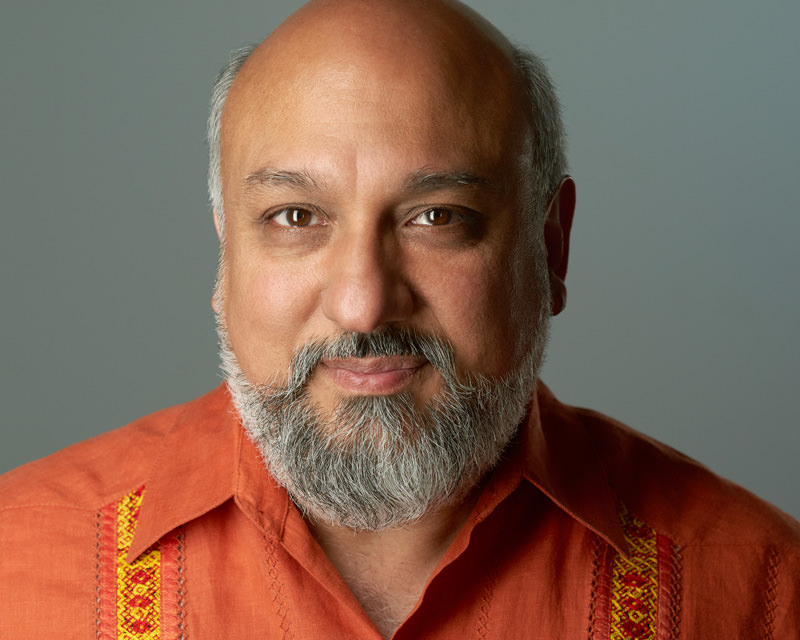 Cesáreo Moreno
Cesáreo Moreno has been with the National Museum of Mexican Art (NMMA) since 1992. He has been the Visual Arts Director since 1995 and was named the museum's first full-time Chief Curator in 2004. Moreno has curated numerous exhibitions for the NMMA, as well as for the El Paso Museum of Art (2013), Smithsonian Latino Center (2011), and the National Hispanic Cultural Center (2015). His most important assignments at NMMA have included curating Arte Diseño Xicágo (2018), A Declaration of Immigration (2008), and The African Presence in México: From Yanga to the Present (2006). Additionally, he has curated fourteen of the annual Day of the Dead exhibitions to date and the permanent exhibition, Nuestras Historias: Stories of Mexican Identity from the Permanent Collection.
Moreno has served as a juror and panelist for numerous groups including the City of Chicago's Department of Cultural Affairs and Special Events, the Art Institute of Chicago Equity and Museum Practice Advisory Committee, Terra Foundation for American Art Advisory Committee, IMLS Grant Advisory Committee, and the National Endowment for the Arts.