2022 Judges
Dance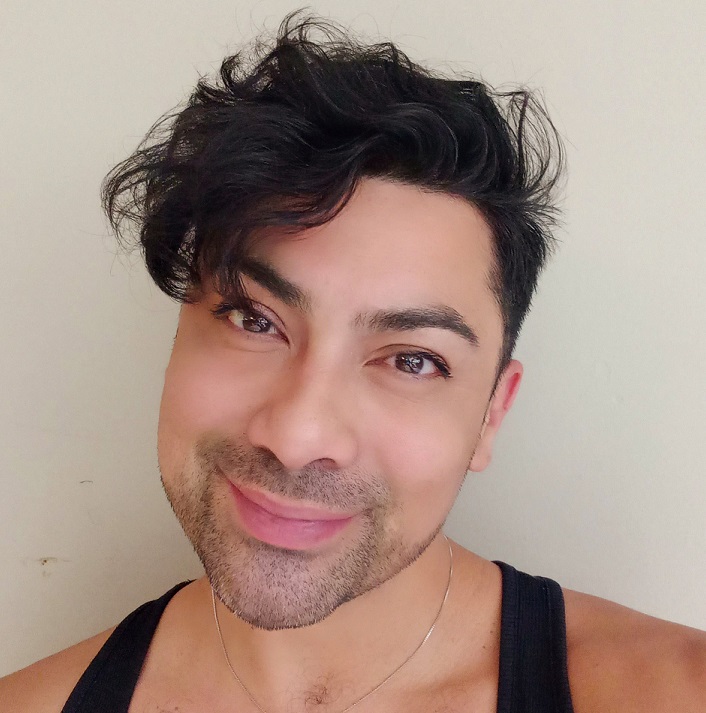 Louie Marin-Howard
Louie Marin-Howard attended the University of Florida New World School of the Arts, under the direction of Daniel Lewis, and on full scholarship. He received his B.F.A. with High Honors in 2005. Louie was a scholarship student of the Martha Graham Center of Contemporary Dance, and Jennifer Muller/The Works School. He has performed with Dance NOW Miami, Freddick Bratcher and Co., Sasha Soreff Dance Theater, Amanda Selwyn Dance Theater, Paskal Rekoert/Flexicurve, Graham II, and Carolyn Dorfman Dance (CDD), for whom he continues to coach and teach. Louie has taught regionally, nationally, and internationally, and is known for classes that explore the power, breath, speed, and passion of contemporary modern dance and the demands of today's repertory. Locally, Louie has taught Masterclasses at Chattanooga Center for the Creative Arts, Chattanooga Dance Theater, The Baylor School, Ballet Esprit, and Chattanooga Theatre Centre. For the last two years, Louie has been working with Hamilton County's Dance Chair (Retired) Karen Wilson and other local teaching artists to curate ProjectDance, a new program aimed at introducing dance to Hamilton County's Elementary Schools. Louie is the Director of Dance at Normal Park Museum Magnet Upper School, where he teaches 4th through 8th grade Ballet, Jazz Dance, and Modern Dance. This Spring, Louie was appointed Director of Outreach and Education for the highly-acclaimed performance art nonprofit organization, The Pop-up Project, in Chattanooga. He is also a teaching artist with Northside Neighborhood House and Hunter Museum of American Art, where he continues to develop and introduce Chattanoogan children to "Speaking Through Dance," CDD's unique and visceral approach to dance education.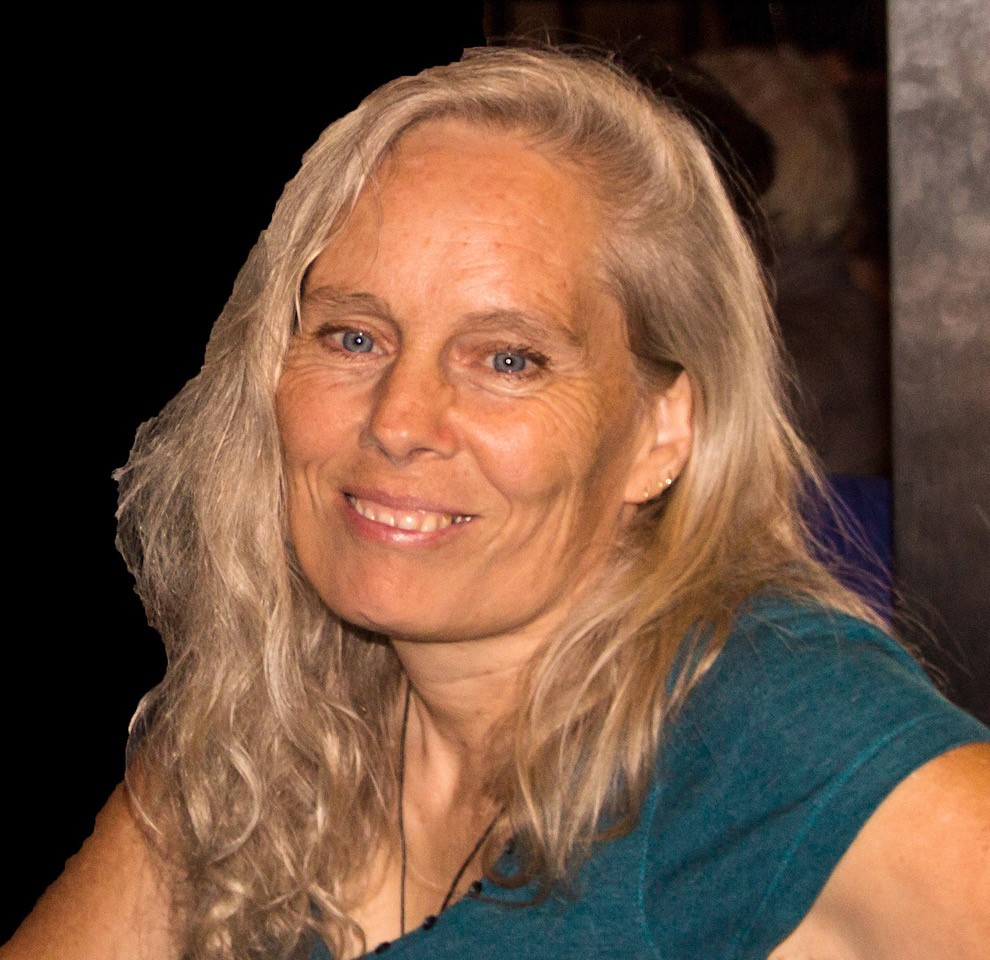 Judith Smith
Judith Smith, founding member and director emerita of AXIS Dance Company, is one of the world's driving forces in physically integrated dance. She was born and raised in the mountains of Colorado. Prior to becoming disabled in a car accident at age 17 in 1977, Judith was a champion equestrian. She transferred her passion to dance after discovering contact improvisation in 1983. Judith helped launch AXIS in 1987 and she grew the Company to be the one of the world's leading physically integrated dance ensembles. She has been instrumental in developing the field of integrated dance and bringing disability into contemporary dance.
Under Judith's direction from 1997-2017, AXIS commissioned more than 35 works from artists including Bill T Jones, Stephen Petronio, Victoria Marks, Ann Carlson, Joe Goode, Remy Charlip, Kate Weare, Marc Brew, and Yvonne Rainier. These critically acclaimed works earned seven Isadora Duncan Dance Awards. During her tenure AXIS toured to over 125 cities and appeared twice on FOX TV'S So You Think You Can Dance.
Judith led the development of the field's most extensive integrated dance education/outreach programs with a range of programs serving all ages and interests from recreation to the pursuit of a professional career. Cornerstone programs she created were AXIS' in-school assemblies, Dance Access Day free in-theater performances, Summer Intensive, and an apprenticeship for dancers with disabilities. She has been on the faculty of Florida Dance Festival and Bates Dance Festival.
A passionate activist, Judith's advocacy and equity work led to the first-ever National Convening on the Future of Physically Integrated Dance in the USA in 2016, followed by six regional townhalls throughout the country. This project culminated in an extensive report and the launch of the AXIS Artistic Advancement Platform to Advance Artistry, Opportunity and Equity for Dancers with Disabilities. She has been instrumental in the creation of the Dance/USA Deaf and Dance Affinity Group.
Judith has received many awards including an Isadora Duncan Dance Award for Sustained Achievement and the inaugural O2 Initiatives Sabbatical Award. She has been one of Theatre Bay Area's 40 People That Have Changed the Face of Bay Area Theatre and was inducted into the Alameda County Women's Hall of Fame. Judith is extremely honored and humbled to have received Dance/USA's Honors Award in 2022.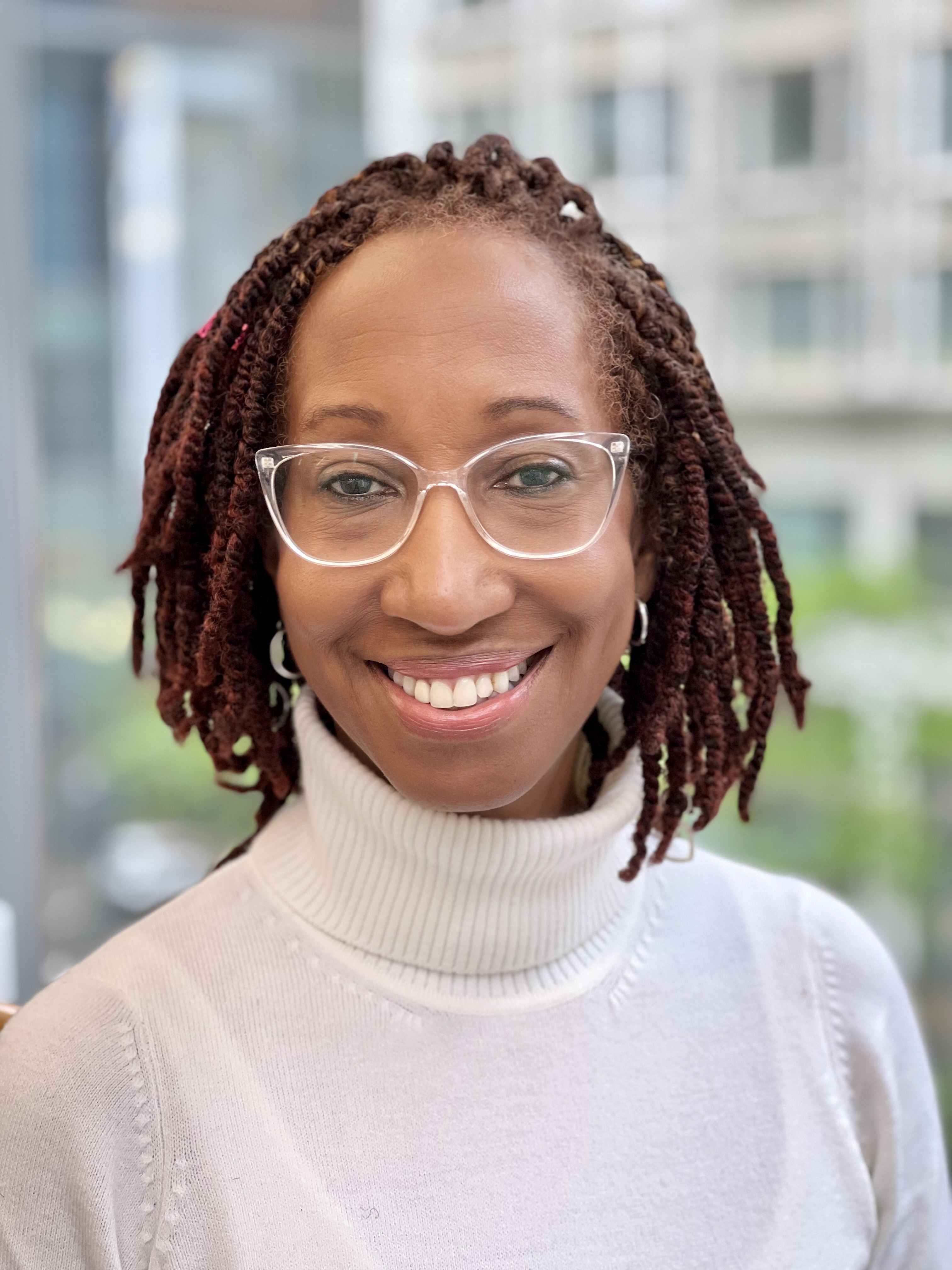 Linda Swayze
Linda Swayze, a native of Chicago, has dedicated her life to the arts as a performer, dance teacher, and arts educator, including a prestigious performance career as an artist with The Dance Theatre of Harlem in New York City for 17 years. Linda joined The Joffrey Ballet's Community Engagement teaching artist staff in 2008 and became program supervisor in 2015. Since taking over the role of Interim Director of Programs in 2020, Linda oversaw a successful leadership transition, accelerated by the arrival of COVID-19 by providing arts enrichment programs at Joffrey Tower and Chicago Public Schools. In August 2020, she was appointed The Joffrey Ballet's Director of Community Engagement, overseeing 93 dance enrichment programs in 50 schools, reaching approximately 5000 students. Linda also serves on the Joffrey's committee for IDEA—inclusion, diversity, equity, and access—along with serving as a member of Dance/USA C.E.E.D Affinity Group USA, which is a national service organization for professional dance professionals and dance companies across the United States.
Music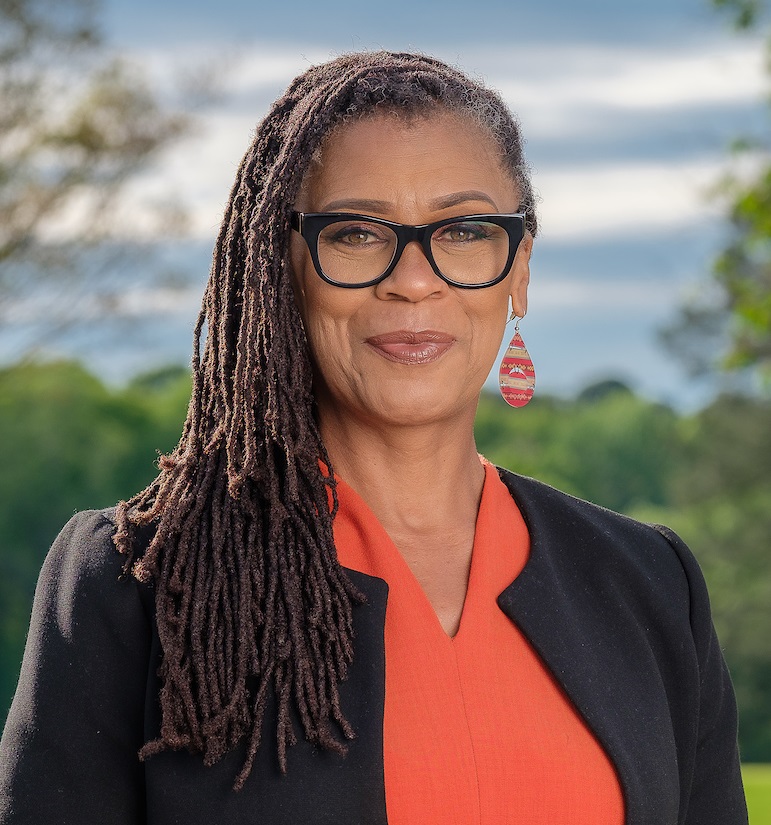 Dr. Lenora Helm Hammons
Dr. Lenora Helm Hammonds is a Chicago native, Former U.S. Jazz Ambassador, two-time Fulbright Senior Music Specialist, and a tenured, Associate Professor in the Department of Music and Jazz Studies Program at North Carolina Central University (NCCU). She teaches undergraduate and graduate courses in vocal jazz performance, jazz ear training, jazz pedagogy and songwriting, is Director of NCCU Vocal Jazz Ensemble, and has authored several academic and student initiatives, including the planning, design, and coordination of an NEA-sponsored Teaching Artist Certificate program.
Academic award highlights include a Duke University-NCCU John Hope Franklin Digital Humanities Fellowship; 2018 Javett Music Award International Jazz Scholar at University of Pretoria, South Africa; a 2018 Lifetime Achievement Award from Marquis Publishing; NCCU's Excellence in Teaching Award; and receiving the highest faculty honor, the 2021 University of North Carolina Board of Governors Excellence in Teaching Award.
Lenora's dream for creating access to under-served global populations interested in vocal jazz education was realized in the creation of a library of online vocal training programs at https://www.lenorahelm.com/. She earned a Bachelor of Music in Film Scoring and Voice from Berklee College of Music, a Master of Music, Jazz Performance from East Carolina University, and a Doctor of Musical Arts in Music Education from Boston University. Her research interests are at the intersection of digital humanities, intercultural competence, and Jazz.
Her achievements in academia are in addition to more than three decades as a recording artist. P/K/A Lenora Zenzalai Helm, she is acclaimed as a jazz vocalist, vocal musicianship coach, lyricist, composer, arranger, and big band bandleader. Her achievements include seven commercially released recordings, her own recording and publishing company, Baoule Works Music Publishing, and an extensive discography with internationally renowned names in jazz and contemporary music. Her indie jazz record label, Zenzalai Music, was elected as a BIMA Accelerator recipient. She is also a 2021-22 Chamber Music America Residency Presenting Jazz Consortium recipient, awarded to present her 11-song suite, Journeywoman, in virtual concerts. Her achievements garnered accolades as "...the voice of her generation," by Jazziz Magazine. She has appeared in renowned jazz festivals and venues worldwide. Currently working on the film score for Native/Wright & Green (about the last project of writer Richard Wright), brief composer highlights include jazz composer awards from Chamber Music America/Doris Duke's New Jazz Works, a MacDowell Colony composer fellowship, and scoring music for ESPN Black History Month ads. Her newest project and seventh recorded release, For The Love of Big Band, features her newly formed ensemble, The Tribe Jazz Orchestra® (twenty musicians, three generations of men and women performing American jazz classics and contemporary favorites utilizing innovative instrumentation) and reached JazzWeek's top 50 radio list. Inspired to change the face of large ensembles usually lacking gender diversity, Tribe Jazz Orchestra® is Lenora's effort to bring together a diverse group of veteran and emerging musicians from around the globe, based in North Carolina. Visit her at www.LenoraHelm.com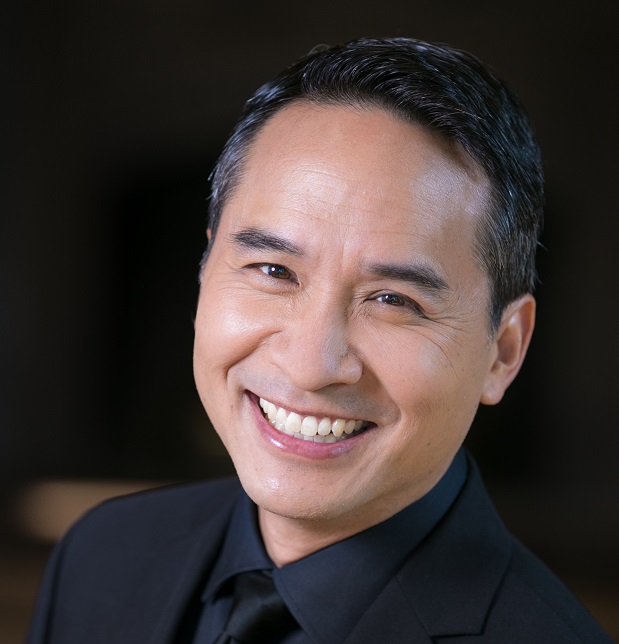 Kuang-Hao Huang
Commended for his "perceptive pianism" (Audiophile) and "playing that is sensitive and wonderfully warm" (American Record Guide), Chicagoan Kuang-Hao Huang is a highly sought-after collaborative pianist whose performances have taken him throughout North America, Europe, and Asia. He has performed in New York City's Weill Hall at Carnegie Hall, Lincoln Center, and Merkin Hall; in Washington, D.C.'s Kennedy Center and NPR's Tiny Desk; and at every major venue in the Chicago area, including the Harris Theatre and Symphony Center. He is often heard live on WFMT and has also performed on WQXR and on Medici.tv.
Mr. Huang has recorded for Aucourant, Cedille, Innova, and Naxos, including a CD of flute fantasies with flutist Mathieu Dufour and a premiere recording of early songs by Alban Berg with mezzo-soprano Julia Bentley. His most recent recordings include Notorious RBG in Song with soprano Patrice Michaels and Songs from Chicago with baritone Thomas Hampson. A strong advocate of new music, Mr. Huang is a core member of Fulcrum Point New Music Project and Picosa. He has premiered numerous works, including pieces by Mason Bates, Jacob Bancks, Kyong Mee Choi, Stacy Garrop, John Harbison, Daniel Kellogg, and Shulamit Ran. Mr. Huang gave the world premiere performances of works by Louis Andriessen and Chen Yi at Weill Hall as part of Carnegie Hall's Millennium Piano Book Project. He has appeared on the Chicago Symphony Orchestra's MusicNOW series.
A dedicated teacher, Mr. Huang serves on the faculties of the Chicago College of Performing Arts at Roosevelt University and Concordia University-Chicago. He has also taught at the Bienen School of Music at Northwestern University. From 2014-2021, Mr. Huang was the driving force behind Make Music Chicago (makemusicchicago.org), a citywide celebration of music every June 21st. He also founded the organization's Pianos in the Parks program, which partners with the Chicago Park District to give all Chicagoans access to outdoor pianos as well as free lessons.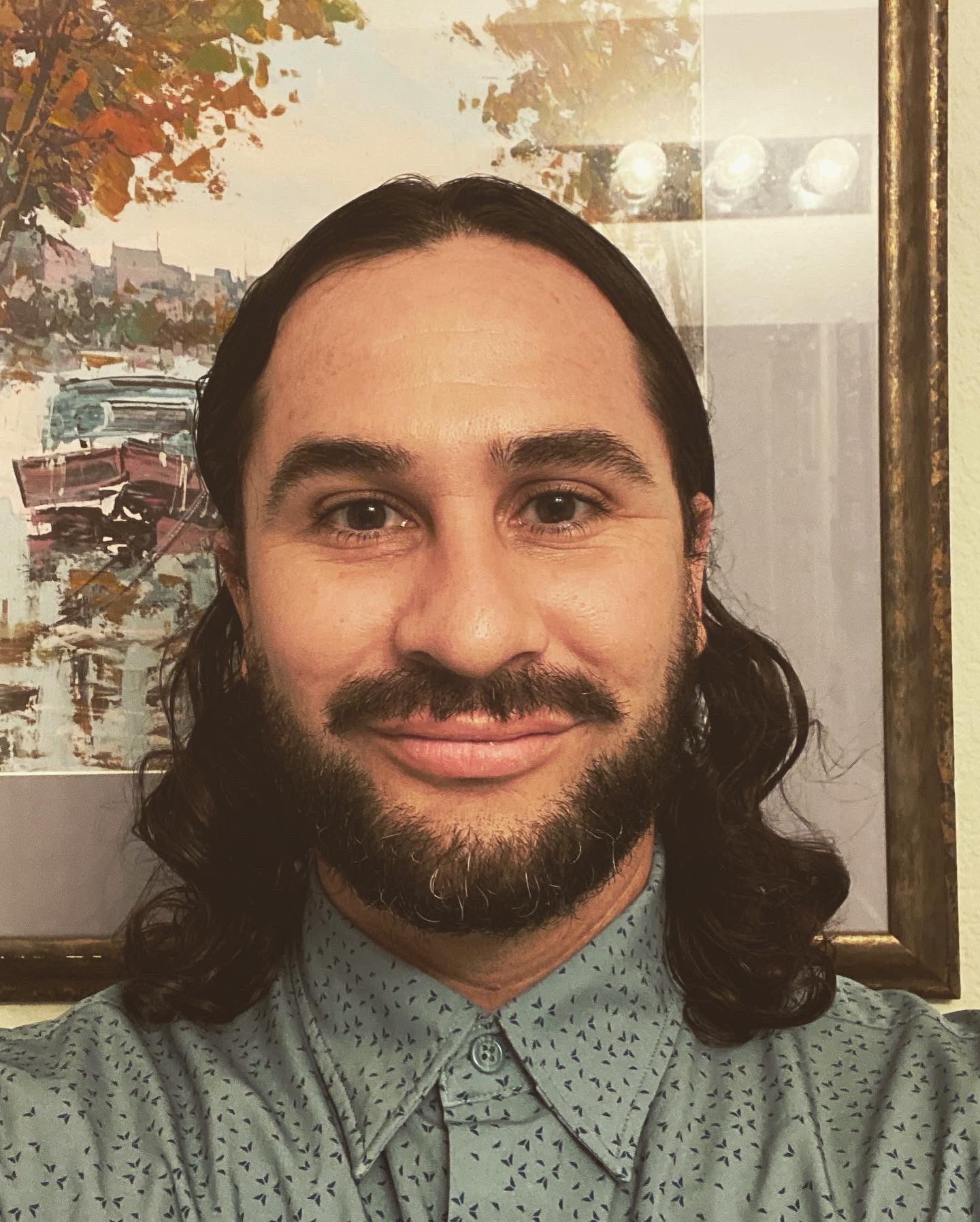 Alberto Mejia
Alberto Mejia is the Deputy Director at National Association of Latino Arts and Cultures (NALAC). He holds a Masters in Public Administration from the University of Washington and a BA in American Cultural Studies and Political Science from Fairhaven College. Prior to joining NALAC in 2020, he served as manager of Cultural Funding & Investments with the City of Austin, a senior director of Community Programs at Creative Action, Manager of the Dougherty Arts Center, Executive Director of Youngstown Cultural Arts Center in Seattle, and Community Engagement Manager at MoPOP in Seattle. Alberto is an alumnus of NALAC's Advocacy Leadership Institute (ALI) and has served as panelist and thought partner for local to national grantmakers and cultural intermediaries including ArtPlace and NEA Our Town, South Arts, WESTAF, and Arts Midwest. Alberto is active in cultural policy issues and dialogue. Alberto is an artist in the in hip-hop genre and devotes time to the practice of indigenous cultural tradition, community building, and dance.
Teaching Arts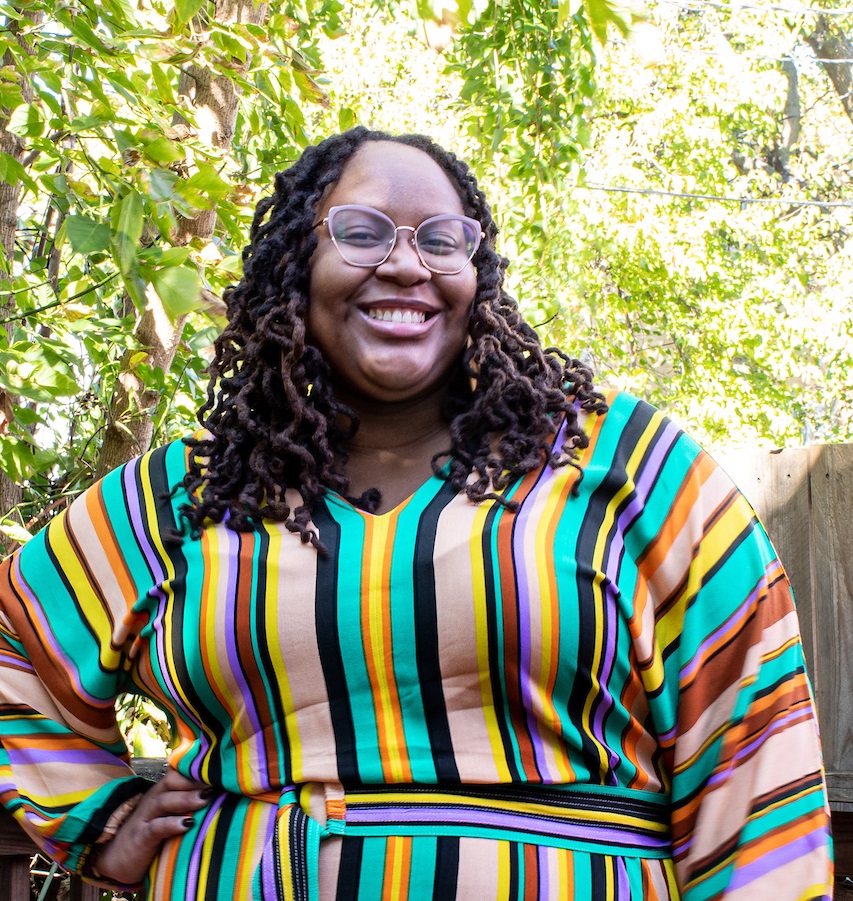 Precious Diamond Blake
Precious Diamond Blake is a visual journalist, arts administrator, and creative synthesizer living in Philadelphia, PA. Precious collaborates with arts, education, design, and cultural practitioners to lead workshops, curate conversations, and co-develop projects that combine her passion for journalism, illustration, holistic wellness, and centering historically marginalized voices. Her latter work began with Creatives of Color, a visual journalism project that collected the stories of culturally diverse Baltimore arts figures through type and illustrations. In addition to her independent artistic practice, Precious has partnered with local and national non-profits, publications, organizations, and artists to create site- or topic-specific illustrative pieces, launch arts-based initiatives, and/or conduct research projects. Collaborators have included the Maryland Institute College of Art, Refugee Youth Project, HYRSTERIA Zine, Towson University, Baltimore Office of Promotion and the Arts, National Assembly for State Arts Agencies, Arts Aspire Consulting, Maryland State Department of Education's Fine Arts Office, Arts Education in Maryland Schools, and Afro Charities, Inc.
Precious has held several leadership roles at arts and arts education organizations in the Baltimore and Washington, D.C. region, including being a member of the design for the wellbeing collective, Black Womxn Flourish where she cultivates joy, co-designs visionary gatherings, and supports special projects. Currently, she is the Senior Operations Manager at The Village of Arts and Humanities based in the Fairhill/Hartranft neighborhood in Philadelphia. At The Village, Precious focuses on aligning deep rooted community values with operational excellence and effective systems management.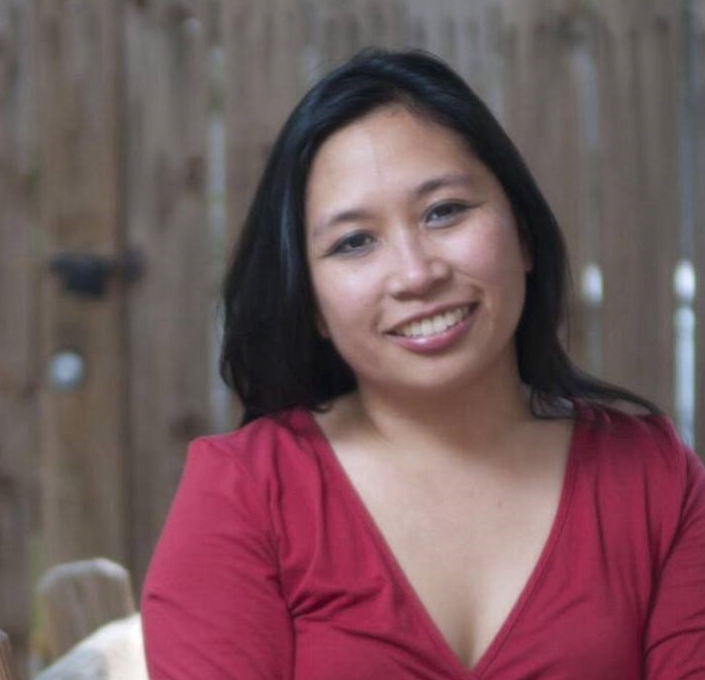 Patricia Joson Cruz
Pat Cruz is founder of the Transcontinental Educator Artist Collective for Humanity (TEACH). Through the TEACH nonprofit, Pat connects her two great passions: the environment and the arts. Pat has been a lifelong activist for environmental issues and served two terms as chair of the Maryland Green Party. As a teacher, Pat helped to pilot a "Reading through the Arts" program that significantly raised student achievement at two high poverty schools. In 2005 Pat joined Arts for Learning Maryland (A4L). As Chief Innovation Officer, Pat designed and directed teaching artist professional development programs and school district partnerships for more than 13 years. She has been recognized as an "Outstanding Arts Educator" and "Visionary Leader" by the Maryland Association of Art Educators and recently received an award for Distinguished Service to the Field from the Teaching Artist Guild. Pat holds a Bachelor's in Art Education and Master's in Teaching from George Mason University.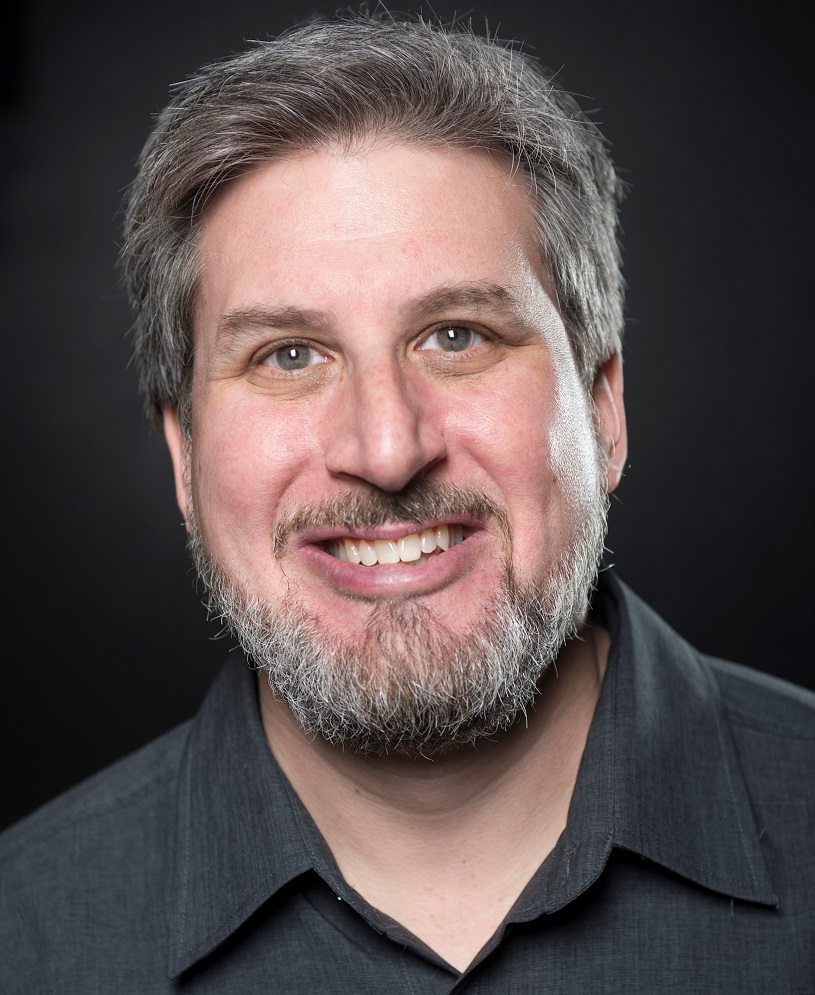 David Feiner
David Feiner (he/him/his) co-founded Albany Park Theater Project (APTP) in 1997 and today serves as the organization's co-executive director with Miguel Rodriguez. David produced APTP's more than two dozen world premieres and team-directed most of them. With APTP, David's honors include Goodman Theatre's August Wilson Award, the Coming Up Taller Award from the President's Committee on the Arts and Humanities, the Midwest Human Rights Award from National Immigrant Justice Center, an Illinois Theatre Alliance Award of Excellence, the Susan F. Berkowitz Award for Outstanding Service to Children, and the David Kellum Award for providing service and encouragement to youth of all races. Prior to co-founding APTP, David worked at Arena Stage and Yale Repertory Theatre. He holds an MFA from the Yale School of Drama.
Theater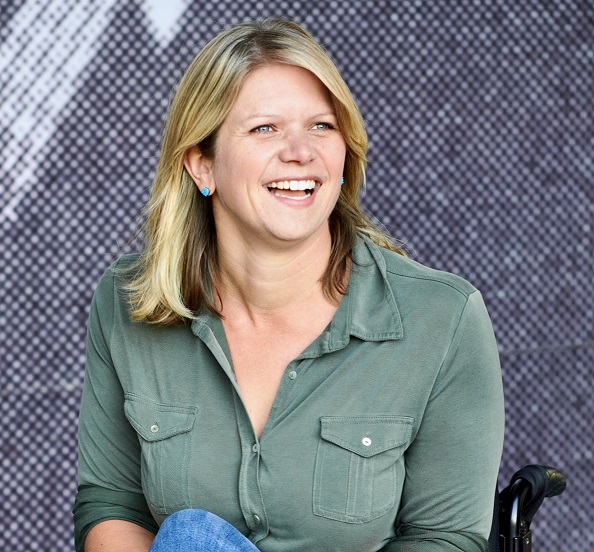 Regan Linton
Regan Linton (she/her) is an actor, director, writer, educator, and disability advocate. She is the former Artistic Director of Phamaly Theatre Company, a premiere professional theater for theater artists with disabilities in Denver, Colorado. She co-directed the award-winning documentary film, imperfect (2021), which follows the actors of Phamaly as they defy stereotypes in staging a major musical production of Chicago. As an actor, Regan has performed at top regional theaters across the US and beyond, including Oregon Shakespeare Festival, Arena Stage, Mixed Blood (MN), Pasadena Playhouse, Denver Center for the Performing Arts' Off-Center, Phamaly, and Apothetae (NY). She is also a voiceover artist who has worked on podcasts, educational projects, and industrials.
Regan is an avid creator of original work and adaptations of established works that upend stale narratives about non-normative humans, often through a lens of disability aesthetics. Her original projects include plays, web-based series, and educational programs for youth. Regan is a regular featured columnist for New Mobility Magazine, covering topics such as body image, sexuality, and self-actualization. She is an internationally-recognized leader in inclusive practices in the arts who has consistently worked toward advancement for the disability community in all areas—onstage and backstage in film/theater/TV, leadership and administration, training/academia, and other social and business communities.
Regan has taught and guest lectured at numerous major academic institutions, including UC San Diego, University of Colorado (Boulder and Denver), New York University, University of Denver, and Randolph-Macon College. Regan has an MFA in Acting from UC San Diego, MSW from University of Denver, and BA from USC. She lives with a T-4 complete spinal cord injury. www.reganlinton.com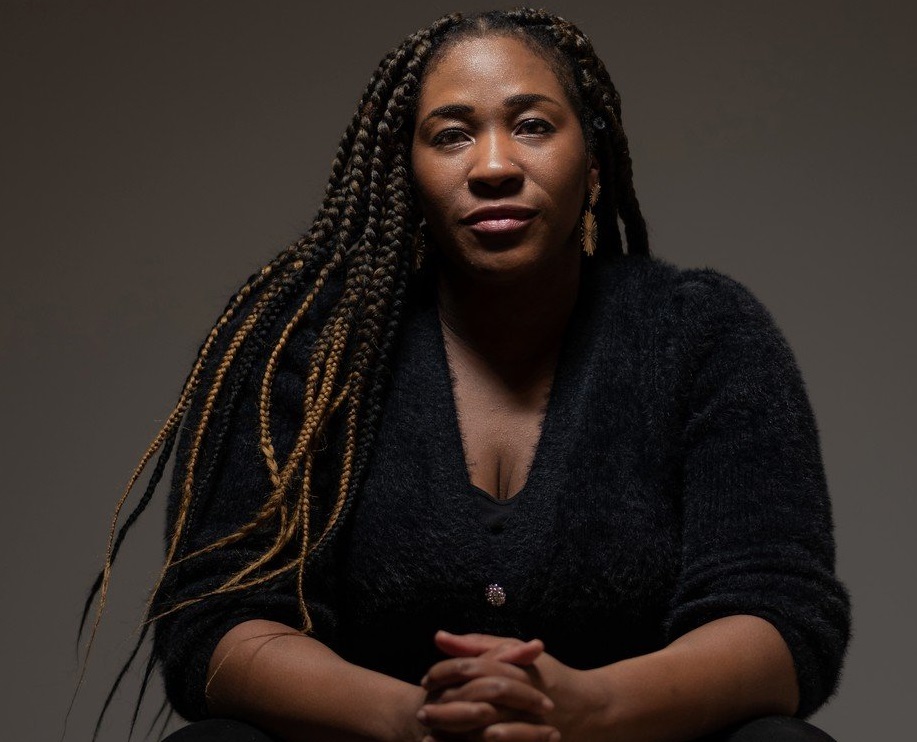 Charlique C. Rolle
Charlique C. Rolle is an arts administrator, performing artist, choreographer, director, producer, and Executive Director of Congo Square Theatre Company. A Bahamas native, Rolle is passionate about seeing the arts thrive, developing artists, ensuring that Black stories are unapologetically and authentically told through our lenses, and ensuring equity in the arts for Black and BIPOC artists. Her personal mission is to build, equip, and develop artists to walk in the fullness of their crafts, to create works that catalyze healing, freedom, and transformation, and to provide resources and structure for artists and organizations that will breed creative freedom, sustainability, and longevity.
Rolle sits on the board of the African American Arts Alliance and the League of Chicago Theatres as an Executive Committee member. She is a member of the Lincoln College Theatre Advisory Board, Chicago Women in Philanthropy, and the Young Nonprofit Professionals Network. She was also named in Newcity's 2022 Top 50 Players.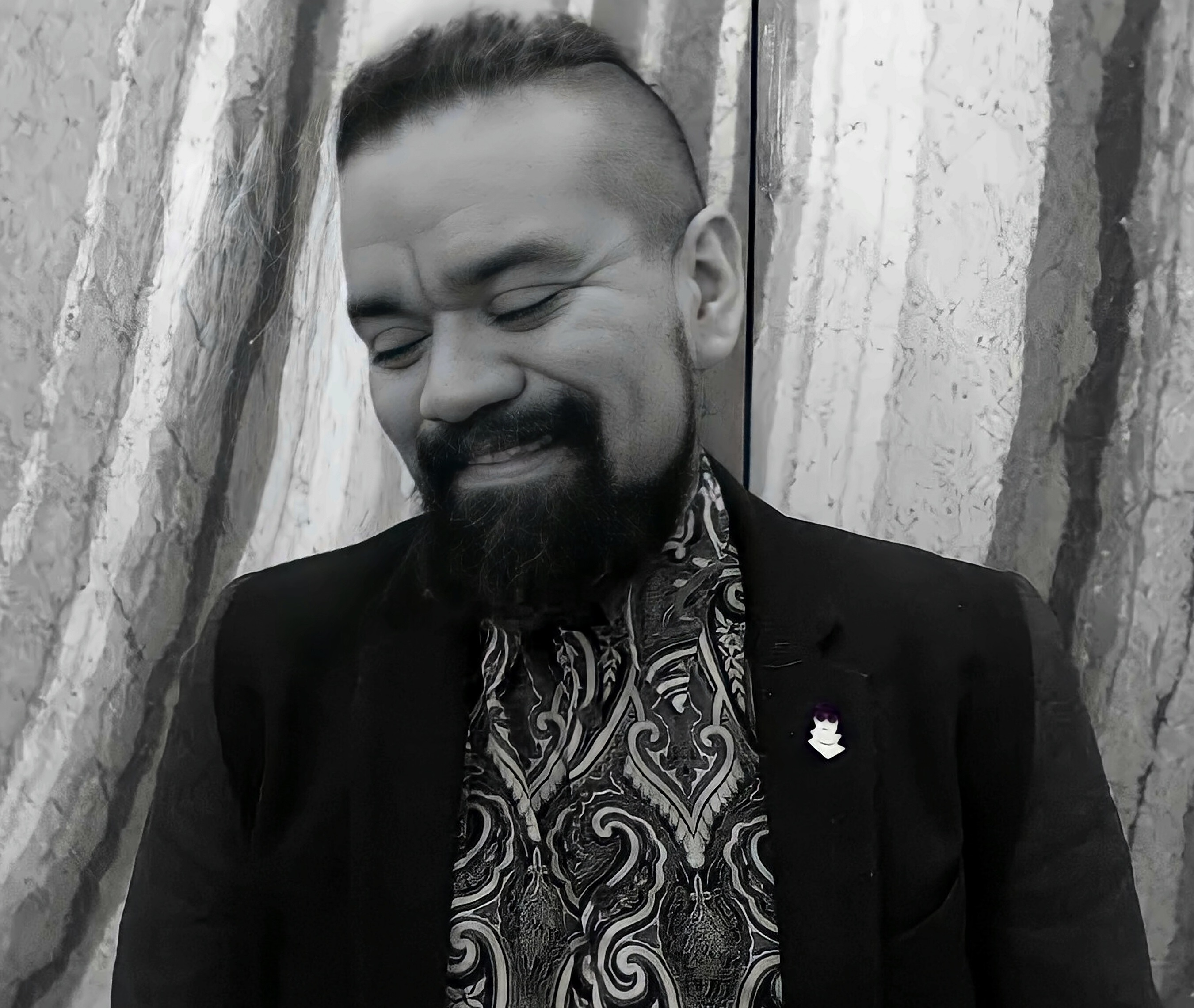 Jose Solís
Jose Solís began his career as a critic at age 16 when he launched a film review website in Honduras, his home country. He began writing about theater while attending college in Costa Rica, and upon moving to New York City in 2012, focused mostly on the stage. His work has appeared in The New York Times, The Toronto Star, The Washington Post, American Theatre, TDF Stages, The National Catholic Reporter, Encore Monthly, Backstage, Salon, Rotten Tomatoes, 3Views, and America Magazine. He created the web series/podcast Token Theatre Friends.
In 2020 Jose was selected as the Floria Lasky Visiting Artist at Hunter College where he hosted the Wed@One series. The same year he founded the BIPOC Critics Lab, a training program for the cultural critics of the future. The second installment of the Lab was hosted by the Kennedy Center for the Performing Arts. In 2021, he was named one of the Kennedy Center's Next 50, "leaders and organizations that, through sustained excellence of artistic, educational, athletic, or multi-disciplinary work, are lighting the way forward." He currently serves as the Critic Cohort Director at Did They Like It, a theater reviews aggregator where he leads a cohort of five critics.
Visual Arts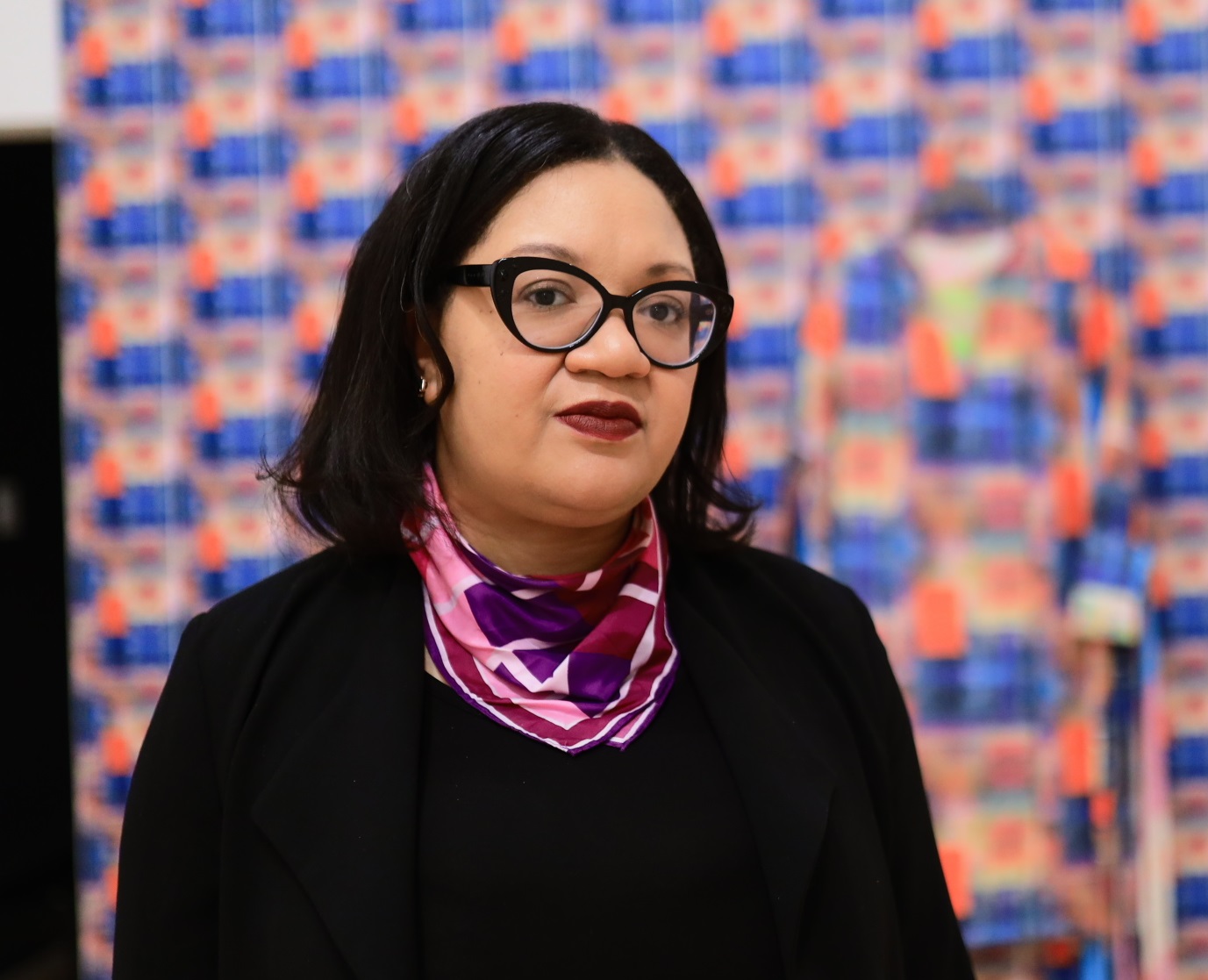 Janet Dees
Janet Dees is the Steven and Lisa Munster Tananbaum Curator of Modern and Contemporary Art at The Block Museum of Art, Northwestern University and holds affiliations with the Department of Art History and the Center for Native American and Indigenous Research. Since coming to the Block in 2015, Dees has curated several exhibitions including A Site of Struggle: American Art against Anti-Black Violence (2022); Hank Willis Thomas: Unbranded (2018); Experiments in Form: Sam Gilliam, Alan Shields, and Frank Stella (2018); Carrie Mae Weems: Ritual and Revolution (2017); and If You Remember, I'll Remember (2017).
Prior to her appointment at the Block in 2015, Dees was curator at SITE Santa Fe. Dees was a part of the curatorial team for Unsettled Landscapes, the inaugural SITElines: New Perspectives on Art of the Americas biennial (2014). She is the recipient of a 2018 Curatorial Fellowship from the Andy Warhol Foundation for the Visual Arts and is editor of and contributor to the publications A Site of Struggle: American Art against Anti-Black Violence (Block Museum of Art/Princeton University Press, 2022) and If You Remember, I'll Remember (Block Museum of Art/Northwestern University Press, forthcoming in 2022), among others.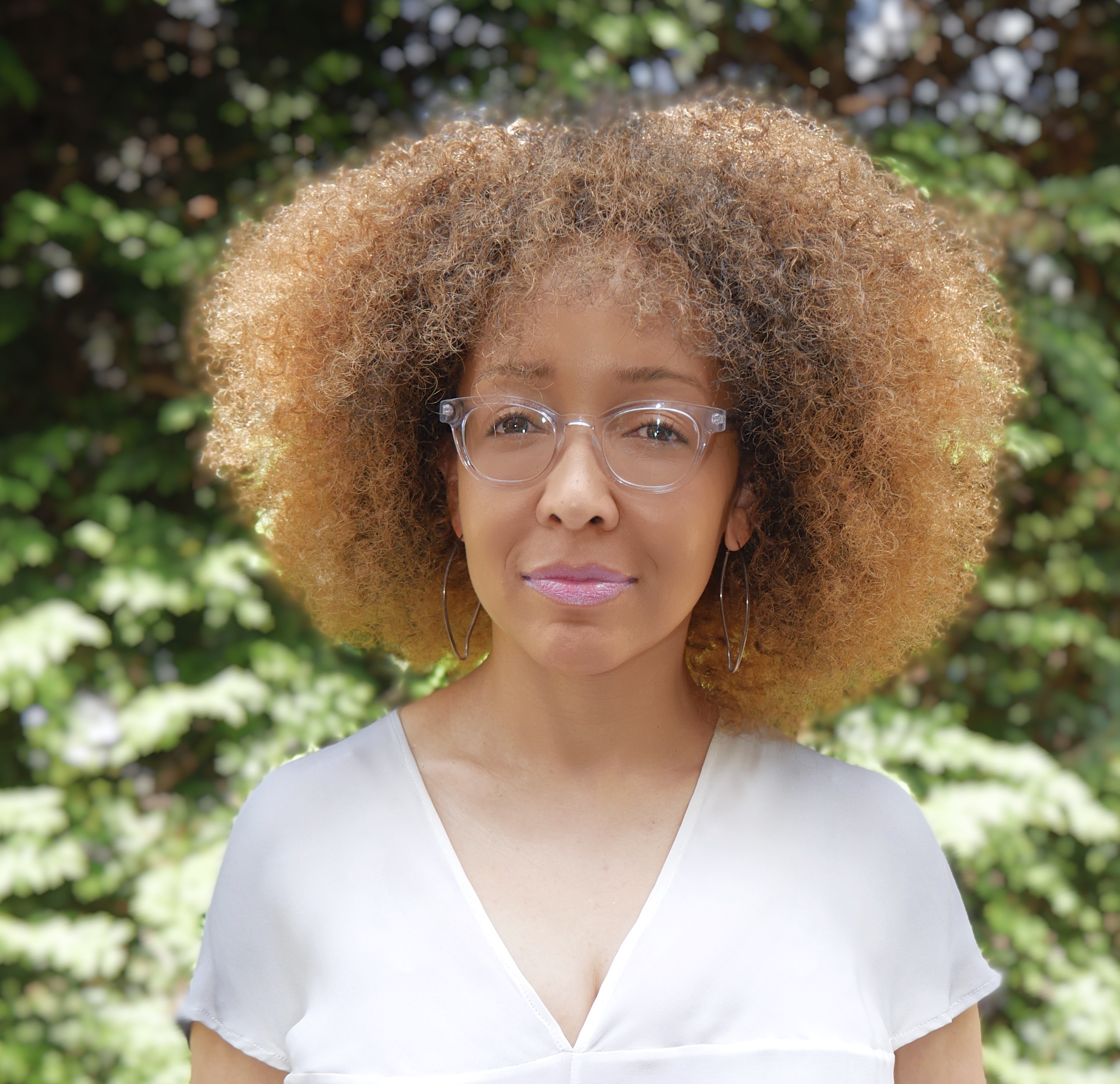 Karen Comer Lowe
For more than 20 years, Karen Comer Lowe has worked in curatorial and education positions at museums, galleries, and arts institutions. She has held positions at the Smithsonian National Portrait Gallery, the Tubman Museum, and the Whitney Museum of American Art. As an art advisor, Lowe has worked with corporations, private schools, universities, and private clients in the Southeast.
In spring 2022, Lowe curated This Is America | The Unsettling Contradictions in American Identity, the first solo exhibition of works by Genevieve Gaignard in Atlanta at the Atlanta Contemporary. In addition, Lowe has lectured on art throughout the region and worked with notable artists including Hank Willis Thomas, Carrie Mae Weems, Radcliffe Bailey, and Elizabeth Catlett on past projects. Her work has been featured in Artsy, Culture Type, Sugarcane Magazine, and she was named "Best Curator" by Creative Loafing in their 2017 "Best of Atlanta" issue. Earlier in 2022, Lowe was invited to co-curate Silver Linings: Celebrating the Spelman Art Collection, an exhibition of work from the permanent collection that is currently on view through June 30. She was recently appointed as Curator in Residence at the Spelman College Museum. The Curator-in-Residence position is a new role that bridges the museum program with the AUC Art History and Curatorial Studies Collective, with support from the Walton Family Foundation. During her tenure, Lowe will organize exhibitions and engage students about curatorial practice.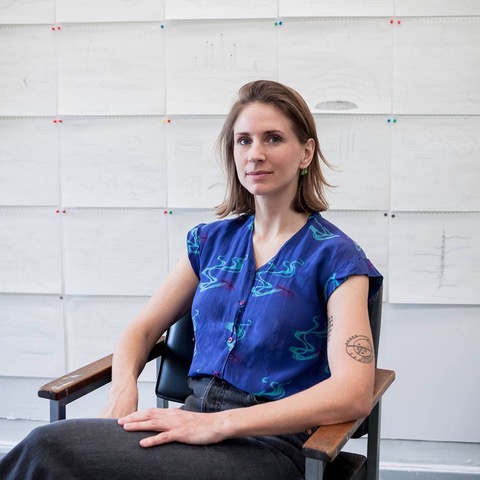 Liza Sylvestre
Liza Sylvestre is a multimedia artist and Research Assistant Professor within the College of Fine and Applied Arts at the University of Illinois Urbana Champaign, where she has co-founded the initiative Crip*: Cripistemology and the Arts. Her work has been shown internationally at venues including the Plains Art Museum (Fargo), Weisman Art Museum (Minneapolis), Roots & Culture (Chicago), Soap Factory (Minneapolis), Soo Visual Arts Center (Minneapolis), John Hansard Gallery (Southampton), ARGOS (Brussels), and MMK (Frankfurt).
Sylvestre has been the recipient of both an Artists Initiative and Arts Learning grant from the Minnesota State Arts Board, a fellowship through Art(ists) on the Verge, a VSA Jerome Emerging Artist Grant, an Art Works grant from the NEA, and a fellowship from the Kate Neal Kinley Foundation. She has been artist-in-residence at the Weisman Art Museum and the Center for Applied and Translational Sensory Science (CATSS). In 2019 she received a Citizens Advocate Award from the Minnesota Commission of the Deaf, DeafBlind, and Hard of Hearing (MNCDHH). Sylvestre's work has been written about in numerous publications and books including Art in America, Mousse Magazine, Ocula Magazine, Art Monthly, and SciArt Magazine.