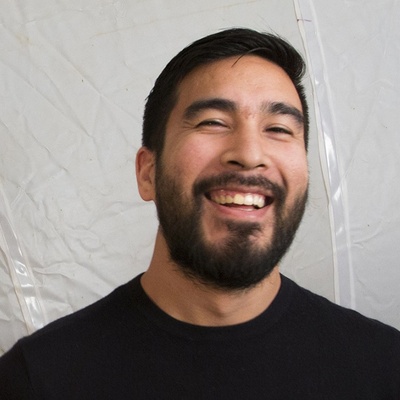 Alejandro T. Acierto
Visual Artist & Musician
3Arts / Denise & Gary Gardner Awardee
Alejandro T. Acierto is an artist and musician whose work is largely informed by the breath, the voice, and the processes that enable them. He has exhibited artworks at the Film Society of Lincoln Center, Issue Project Room, Museum of Contemporary Art Chicago, Art Institute of Chicago, Illinois State University Galleries, SOMArts, and presented performance works at Rapid Pulse Performance Art Festival, the Brooklyn International Performance Art Festival, Center for Performance Research, and Center for New Music and Technology.
Noted for his "insatiable" performance by the New York Times, Alejandro has performed extensively throughout the U.S. and abroad and can be heard on Carrier, Albany, New Focus, Parlour Tapes+, and Avant Media Records. He has also issued a solo record on Prom Night Records and was a recipient of the Kranichsteiner Musikpreis at the Darmstadt Festival for New Music with Ensemble Dal Niente, with whom he is a founding member.
Alejandro has also held residencies at Skowhegan School of Painting and Sculpture, Virginia Center for the Creative Arts, Banff Centre, High Concept Laboratories, Chicago Artists Coalition, and was an FT/FN/FG Consortium Fellow and a Center Program Artist at the Hyde Park Art Center. He received his undergraduate degree from DePaul University, a Masters of Music from Manhattan School of Music, and an MFA in New Media Arts from the University of Illinois at Chicago (UIC).