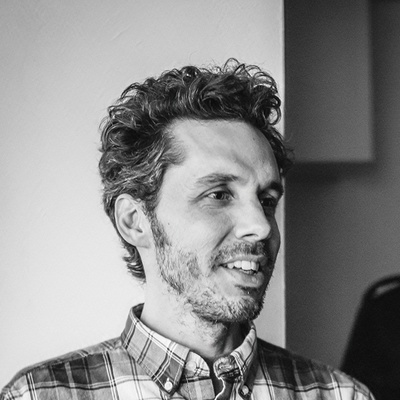 Chris Silva
Multidisciplinary Artist
3Arts / Chandler Family Awardee
Though born in Puerto Rico, Chris Silva's creative pursuits are firmly rooted in Chicago's urban culture. Chris was an innovative figure in Chicago's graffiti and skateboarding scenes and from that foundation proceeded to play a significant role in the development of what is now commonly referred to as "street art". Chris splits his time between working on large-scale commissions, producing gallery oriented work, and leading youth-involved public art projects. A self taught sound artist with roots in DJ culture, Chris anchors a collaborative recording project known as Mixed Meteor, and has integrated those audio compositions into his installation work.
In the early 90s, Silva worked on a mural with the Chicago Public Art Group and was eventually brought on board to help lead community art projects with urban youth. As a result, the act of facilitating art experiences for young people has become an important part of his art practice, and he regularly includes students as collaborators on large-scale artwork that often leans heavily on improvisation. Over the years, Silva has helped orchestrate youth art projects both independently and in partnership with Chicago Public Art Group, Young Chicago Authors, Gallery 37, Yollocalli Arts Reach, After School Matters, and the School of The Art Institute of Chicago.
Silva was awarded a major public art commission by the Chicago Transit Authority to create a mosaic for the Pink Line California Station (2004); created block-long murals in Chicago's Loop "You Are Beautiful" (2006); created a sculpture for the Seattle Sound Transit System (2008); won the Juried Award for Best 3D Piece at Artprize (2012); and created large commissions for 1871 Chicago (2013), the City of Chicago, LinkedIn, CBRE (2014), OFS Brands, The Chicago Public Library (2019), and The Indianapolis Pacers (2022). He has exhibited in Chicago, San Francisco, Los Angeles, New York City, Philadelphia, London, Melbourne, Copenhagen. Chris was the recipient of an Artist Fellowship Award from The Illinois Arts Council (2007), and a 3Arts Award (2015).