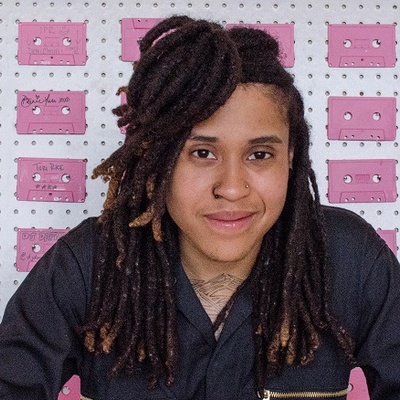 Ciera McKissick
Artist, Curator, Producer
3Arts / Make a Wave Artist
Ciera McKissick is the founder of AMFM, a creative arts brand based in Chicago. She created AMFM, originally a web magazine, as an independent study project during her senior year at the University of Wisconsin-Madison where she studied Journalism and Mass Communications. Her work since then has evolved to support emerging and established artists by offering them a platform to showcase their work and passions on a larger scale through exhibitions, web content, and curated events.
As a curator and producer, she seeks to combine the arts to cultivate community, access, diversity, inclusivity, intergenerational interaction and a dynamic experience. Her work often involves collaboration through many art practices and organizations, seeking to stimulate community engagement with purpose, mission, or cause.
Projects for AMFM have been featured at the Museum of Contemporary Art in Chicago, the Allied Media Conference in Detroit, on Chicago's Fox 32 and ABC 7, and published in the Chicago Reader (where AMFM was named "Best New Gallery"), Chicago Tribune, Chicago SunTimes, Southside Weekly, Afropunk, Millennial Magazine, and more.