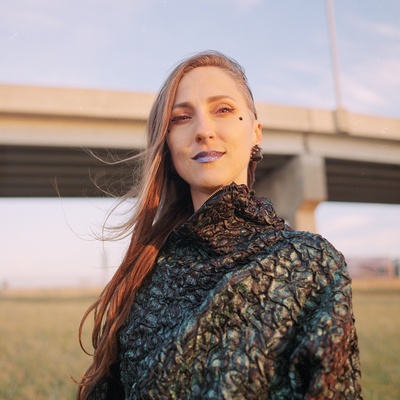 Jenny Kendler
Artist & Activist
3Arts / Chandler Family Award
Jenny Kendler (she/her) is an interdisciplinary artist, naturalist, wild forager, and environmental activist based in Chicago and various forests. Her work aims to reconnect us to the natural world—and asks us to de-center the human, making space for the radical, transformative 'otherness' of our biodiverse Earth. Her practice is also informed by her identities as a queer woman, a Jew, a feminist, and a single parent.
Over the last two decades, her multi-faceted projects centered on climate change and biodiversity loss have been shown at the Hayward Gallery (London), Storm King Art Center (New York), Smithsonian National Museum of Natural History (Washington, DC), MSU Broad Museum (Michigan), Pulitzer Arts Foundation (St. Louis), AKG Museum (Buffalo), Eden Project (Cornwall, UK), Neubauer Collegium (Chicago), Kochi-Muziris Biennial (India), Futurium (Berlin), La Box (France) and Museum of Contemporary Art (Chicago). Kendler's work is included in the collections of The Nevada Museum of Art's Center for Art + Environment, the Dom Museum Vienna, the Victoria & Albert Museum, Yale University, Brown University, and the Joyce Foundation, among others.
Since 2014 she has been the first Artist-in-Residence with Natural Resources Defense Council (NRDC). Kendler sits on the Board of ACRE Residency and the Board Fundraising Committee of the international climate change organization, 350.org. She is also a founding member of Artists Commit, an artist-led initiative to cultivate climate-consciousness and accountability in the art world.
She has been invited to speak about her environmentally-engaged practice at venues including the Smithsonian National Museum of Natural History, University of Chicago, Wexner Center for the Arts (Columbus, OH), South by Southwest, SxSW Eco (Austin, TX), and the Botanical Speculations Symposium (Chicago).
Kendler holds a MFA from The School of the Art Institute of Chicago (2006) and a BFA from The Maryland Institute College of Art (2002, summa cum laude).
Kendler is also the co-founder and owner of OtherPeoplesPixels (OPP), a platform that allows artists to create and maintain their own portfolio websites. The OPP Fund has given numerous grants to socially and environmentally impactful charities as well as grants to individual artists.
Alongside an interdisciplinary team at Gallery 400, she was awarded a major Humanities Without Walls grant for her community-engagement project Garden for a Changing Climate.
Kendler's work has been covered in The New Yorker, The New York Times, Artnet, Art in America, Hyperallergic, and Chicago Tribune—and she has been interviewed for NPR and BBC Radio, among others. Since 2018 she has been included in Newcity's list of Chicago's top artists. Her artwork and writing have been featured in numerous books, textbooks, and publications, including The Brooklyn Rail, An Ecotopian Lexicon, Reload.Earth,Designing a Disaster Resilient World, and Why Look at Plants? Upcoming projects include a large-scale public exhibition for Governors Island, NYC, involving whale instruments and growing pearl sculptures; a collaborative project with Dr. Giovanni Aloi on Bell Bowl Prairie at the Chicago Botanic Garden; a new project for the AKG Museum; and an interactive sound project for the Oxford University Museum of Natural History.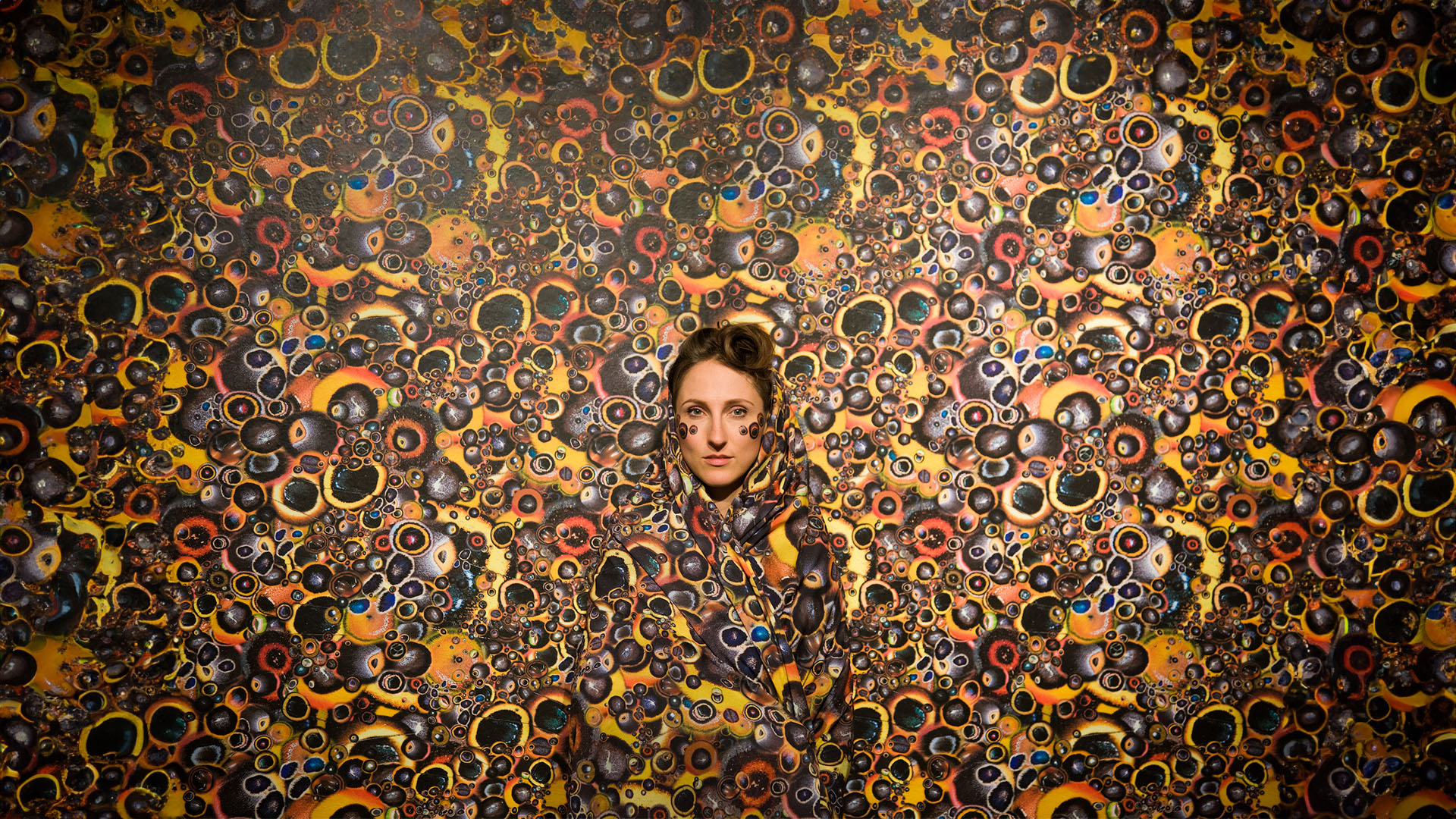 Featured Artworks
"Birds Watching I" as part of "Indicators: Artists on Climate Change" at Storm King Art Center.

"Birds Watching" depicts 100 eyes of birds who are threatened or endangered by climate change and reminds us that when we look at nature, nature looks back. Photo by the artist.

"Amber Archive" at the MSU Broad Art Museum.

"Whale Bells" at the Neubauer Collegium.

"Forget Me Not" in the artist's studio.

"1000 Flags/1000 Waters" as part of "Water After All" at the MCA.