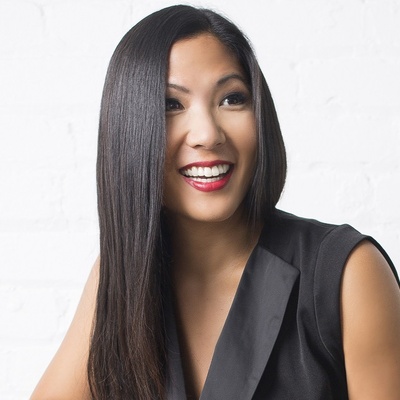 Josephine Lee
Conductor
Born in Chicago, Josephine Lee is a classically trained pianist, conductor, arranger and producer. Appointed in 1999, Josephine is Artistic Director of the multicultural Uniting Voices Chicago (formerly Chicago Children's Choir), serving 3,000 children annually. Under her direction, Uniting Voiceshas toured nationally and internationally, received a Chicago/Midwest Emmy nomination for the 2008 documentary Songs on the Road to Freedom, and has been featured in nationally broadcast television and radio performances, including PBS's From the Top: Live from Carnegie Hall. In 2006, she was recognized as "Chicagoan of the Year in the Arts" by Chicago Tribune.
Josephine has conducted and performed concerts and master classes in Austria, Czech Republic, Germany, South Korea, Thailand, Canada and Japan, in addition to conducting the Chicago Symphony Orchestra, Lyric Opera Orchestra, Grant Park and Oregon symphony orchestras. In June 2008, Josephine and Uniting Voices toured South Korea including a musical reflection at the 38th Parallel in the Korean Demilitarized Zone (DMZ) dividing North and South Korea. In 2007, she music directed the cultural programming featuring Uniting Voices surrounding the Dalai Lama's public talk at Millennium Park.
Josephine received her Bachelor's degree in piano performance at DePaul University studying with Dmitry Paperno, as well as a Master's degree in conducting from Northwestern University.