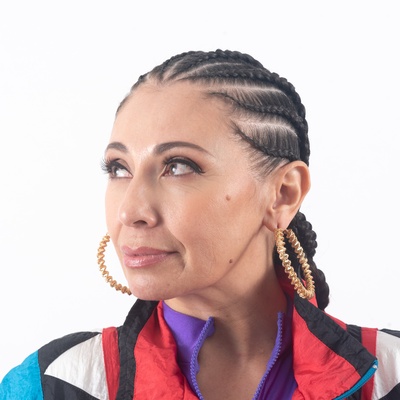 Leyda "Lady Sol" Garcia
Teaching Artist & Mentor
3Arts / RH, Restoration Hardware Awardee
Leyda "Lady Sol" Garcia is a humble Mexican-American-XICANA street dance professional, mother, and wife from Chicago's proudest community, Humboldt Park. She was trained within Chicago and New York City's Black Dance community among greats such as Kamikazi House Dance Crew, Mama Efé McWorter of the legendary Joseph Holmes Dance Theater, Chicago Hip-Hop pioneers Dem Dare, Baba Idy Ciss of Muntu Dance, 90's Hip-Hop choreographer Leslie "Big Lez" Segar, and Reggae/Dancehall giants Jessica Phoenix and Chad "Global Bob" Torrington.
Lady Sol has passionately worked her entire life to become a globally recognized teaching artist, creative director, and a newly selected Hip-Hop ambassador for the Meridian Center for Cultural Diplomacy's Next Level Cohort 10.0.
She has been fortunate to be featured in major media outlets including BET, MTV, NBC, and TBS, alongside super-stars Busta Rhymes, Cedric the Entertainer, Dancehall Queen Patra, Ellen DeGeneres, Elephant Man, Lauryn Hill, Wyclef Jean and Damian Marley. One of her proudest moments includes winning her first award in the teaching arts granted by 3Arts Chicago.
Lady Sol is responsible for professionalizing, mentoring, creatively directing, and presenting Chicago's Footwork/Juke culture on global stages from 2006-2015 via King Charles and the FootworKINGz (FWK). FWK has performed with the Chicago Sinfonietta, IBM, Madonna, Missy Elliott, Nike, Red Bull, and Will.I.Am. Lady Sol also produced and choreographed FWK dance theater shows at New York City's Apollo Theater, Lincoln Center, and the Kennedy Center in Washington, D.C.
While working temporarily in the mainstream has had its privileges, nothing has come easy. Since 1997, Ms. Garcia has served as an independent teaching artist and youth development worker for numerous Chicago and Los Angeles arts education organizations including Inner City Arts, LA's Department of Cultural Affairs, Urban Gateways, After School Matters, and Kuumba Lynx, Chicago's all women led Hip-Hop arts organization co-founded by Jacinda Bullie, Jaquanda Villegas, and Lady Sol. She has worked tirelessly to become a self-titled Professor of Practice who has taught fusions of Afro-Caribbean-Hip-Hop movement guest workshops at Harvard, Northwestern, Stanford, University of Chicago, and the Dance Center at Columbia College.
In 2015, she partnered with Jessica "Phoenix" Brundidge and co-founded FIYAH Fit USA, an Afro-Caribbean music and dance fitness experience that has evolved into "Move Like Goddess" (MLG) w/ Lady Sol in 2020. MLG honors and celebrates all women who seek to ignite their sensuality.
Her newest written work, Lady Sol's Dance Diary (LSDD) welcomes any theater sponsors who are interested in re-developing and presenting an autobiographical solo show that humorously explores the difficulties of navigating a cross-cultural identity, music industry politics, and the growing pains of uncovering self-love. LSDD was presented as a work in progress in 2020 at Kennedy King College under the direction of Sandra Salgado. LSDD monologues were also commissioned into a digital format by Kuumba Lynx in 2021.
Lady Sol's biggest aspiration is the business development of Chicago's first Hip-Hop veteran owned street dance academy taught by pioneers of the culture whose mission is to train and mentor future generations with a commitment that centers peace, love, discipline, gratitude, and respect.
Lady Sol's immense gratitude is endowed to her three mothers Maria Garcia, Maricela Rodriguez, and Efe McWorter, all of whom have granted Lady Sol wisdom and purpose as a teaching artist. In her own words, "I will continue advocating for street culture by teaching, presenting, and promoting it like I only have five summer seasons left."
Profile image by: Photo by David Sabat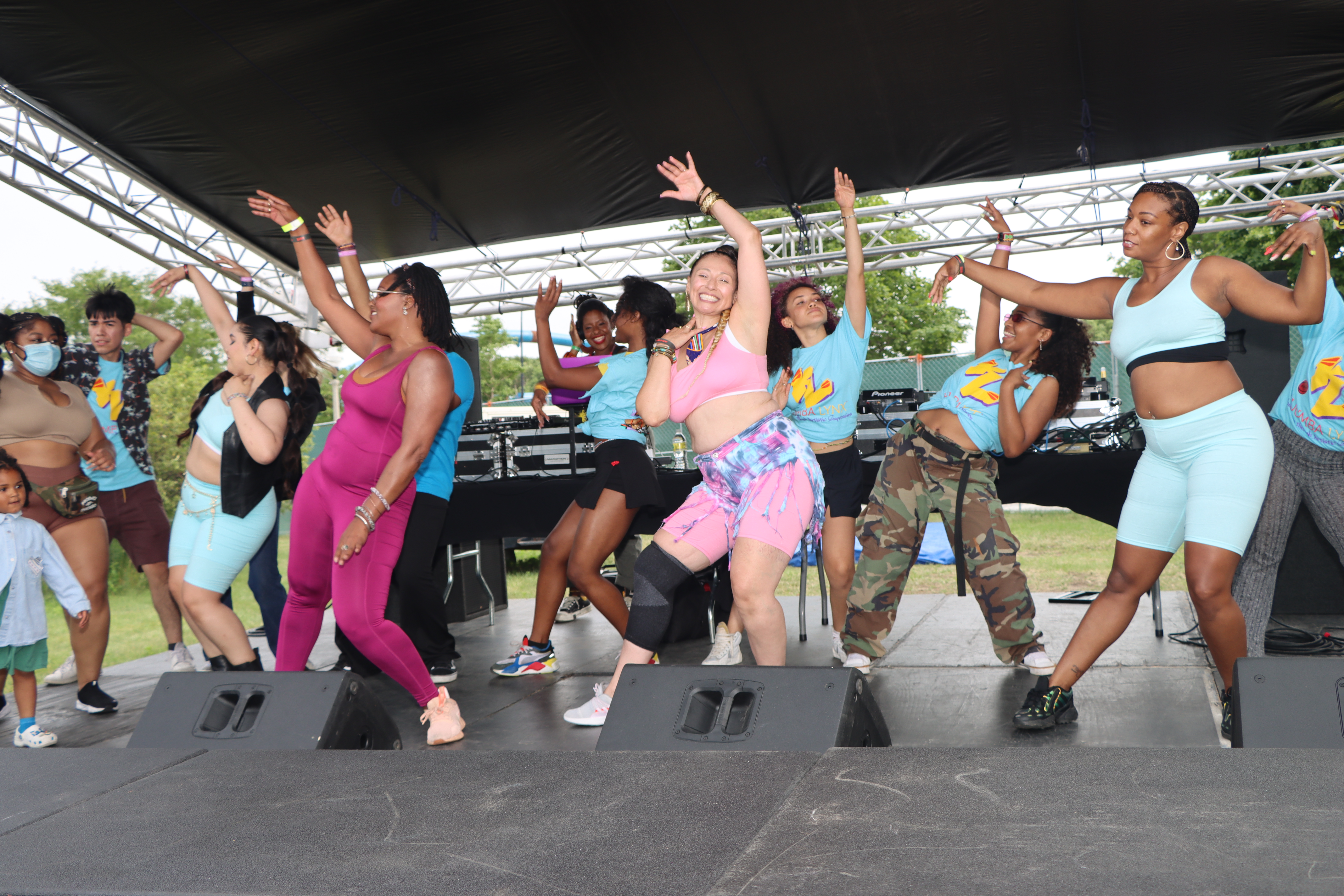 Photo by Ozivell Lamont
Featured Artworks
Photo by Collaboraction

Photo by Melvyn Windmon

Photo by Eric Michael Clarke

Archived Photo by William Frederking