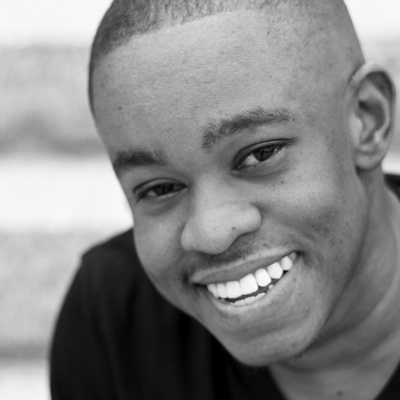 Samuel G. Roberson Jr.
Theater Artist
3Arts / Siragusa Foundation Awardee
In memoriam (December 17, 1982 - May 21, 2017):
Upon graduating from Howard University, Samuel G. Roberson Jr. took a leap of faith and accepted an apprenticeship at The Children's Theatre of Minneapolis, where he spent the next three years defining his desires for acting, writing, directing, and social justice theater. For the past 12 years, he has been teaching art across the country and is proud to be the newly appointed Artistic Director of Congo Square. He has also taught in the city with Victory Gardens, Steppenwolf, American Theatre Company, Northlight Theatre, and 16th Street Theatre. His Chicago stage credits include: Samuel J and K (Steppenwolf Theatre), Civil War Christmas (Northlight Theatre), The Colored Museum and Sanctified (Congo Square), Living Green and The Lost Boys of Sudan (Victory Gardens Theatre), and The Ballad of Emmett Till (Goodman Theatre).
Sam founded an Education and Outreach initiative with Congo Square Theatre Company called Y-BOOM (Young Brothers Owning Our Mission), a literacy-based leadership program that provides a safe environment for adolescent African American men. As a two-time leukemia survivor he has always had a passion for giving back and started a non-profit organization, called Make Me A Match Project, dedicated to saving the lives of patients in need of a bone marrow transplant. He uses theater as a means to raise awareness about leukemia, blood related diseases, and the need for more people to join the marrow donor registry.