3Arts Awards
The 3Arts Awards offer applause and deserved recognition to exceptional Chicago-based women artists, artists of color, and artists with disabilities. Every year, ten artists from the six-county Chicago metropolitan area who are working in the performing, teaching, and visual arts receive 3Arts Awards of $25,000, with no strings attached. Artists may use the awards to defray expenses, pay off debt, purchase equipment, and focus on their creative process—or in any way they see fit. They know what they need. We know that the freedom and security provided by a 3Arts Award is an expression of gratitude for their art and a demonstration of how deeply they are valued in Chicago.
We are grateful for the extraordinary commitment of our Award Partners and Community Award donors in helping to champion local artists.
Read our most recent, in-depth awardee survey looking back at the first six years of the 3Arts Awards program.
Selection Process
3Arts awardees are selected through a nomination and jury process. No unsolicited applications are accepted. More than 100 artists are nominated each year by 35 anonymous nominators. The nominators themselves are Chicago artists, arts advocates, curators, and presenters who are acutely knowledgeable about artists working in a wide variety of communities in the greater metropolitan area. Nominees are invited to submit online applications to be considered for the awards. Discipline-based panels of three judges review the applications and select the award recipients. Each panel consists of one local and two out-of-state judges who convene in Chicago to make their selections. Two awardees are selected within each of the five panel disciplines: dance, music, teaching arts, theater, and visual arts.
3Arts requires judges to disclose conflicts of interest as part of the award selection process. If a strong personal or professional relationship exists between a judge and a nominated artist that might impair the judge's ability to be a neutral evaluator, he/she may not participate in the discussion or the vote related to that artist's application.
Multi-Year Support
An unrestricted cash award is significant on its own, but 3Arts Awards are more than just cash. They are the entry point to an array of tiered, multiyear support structures and programming designed to help artists build momentum in their careers. Once artists receive 3Arts Awards, they become eligible for project funding, residency fellowships, informal and formal professional development, and promotion.
3Arts Projects
Awardees may receive project support through our online 3AP (3Arts Projects) platform, a unique crowdfunding program platform with a built-in match that helps Chicago artists finance new creative work. 3Arts pledges 1/3 of each project's funding goal, charges no fees to artists, and provides mentoring and technical support. Learn more by visiting the Projects page of our website.
An International Network of 3Arts Residency Fellowships
Awardees are eligible to apply for all-expenses paid, monthlong fellowships, which include a stipend and airfare, at some of the most prestigious and beautiful artist residencies located near and far. 3Arts partners with a consortium of residency sites managed by the Alliance of Artists Communities, as well as with The MacDowell Colony and the University of Illinois at Chicago, to make these fellowships possible. Learn more by visiting the Residencies page of our website.
Professional Development
3Arts provides workshops, mentorships, and technical support to help artists gain valuable career-building skills. Financial management, strategic planning, and other workshops are offered in partnership with Creative Capital. 3AP artists participate in a crowdfunding workshop, receive video production support, and are provided with a step-by-step handbook on fundraising and marketing. 3Arts staff also offers informal mentorship to awardees and feedback sessions to applicants of the awards program.
Promotion
Because visibility is important to artists working in every discipline, each 3Arts awardee is given an online gallery on our web site and provided access to update the site as needed. Further, we feature the work of our awardees in e-blasts, advertising, and through social media.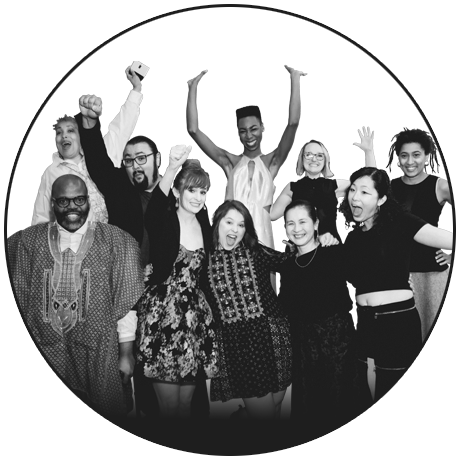 2016 3Arts Awardees