A Chicago Jewish Latina Artist
published: Nov. 2, 2018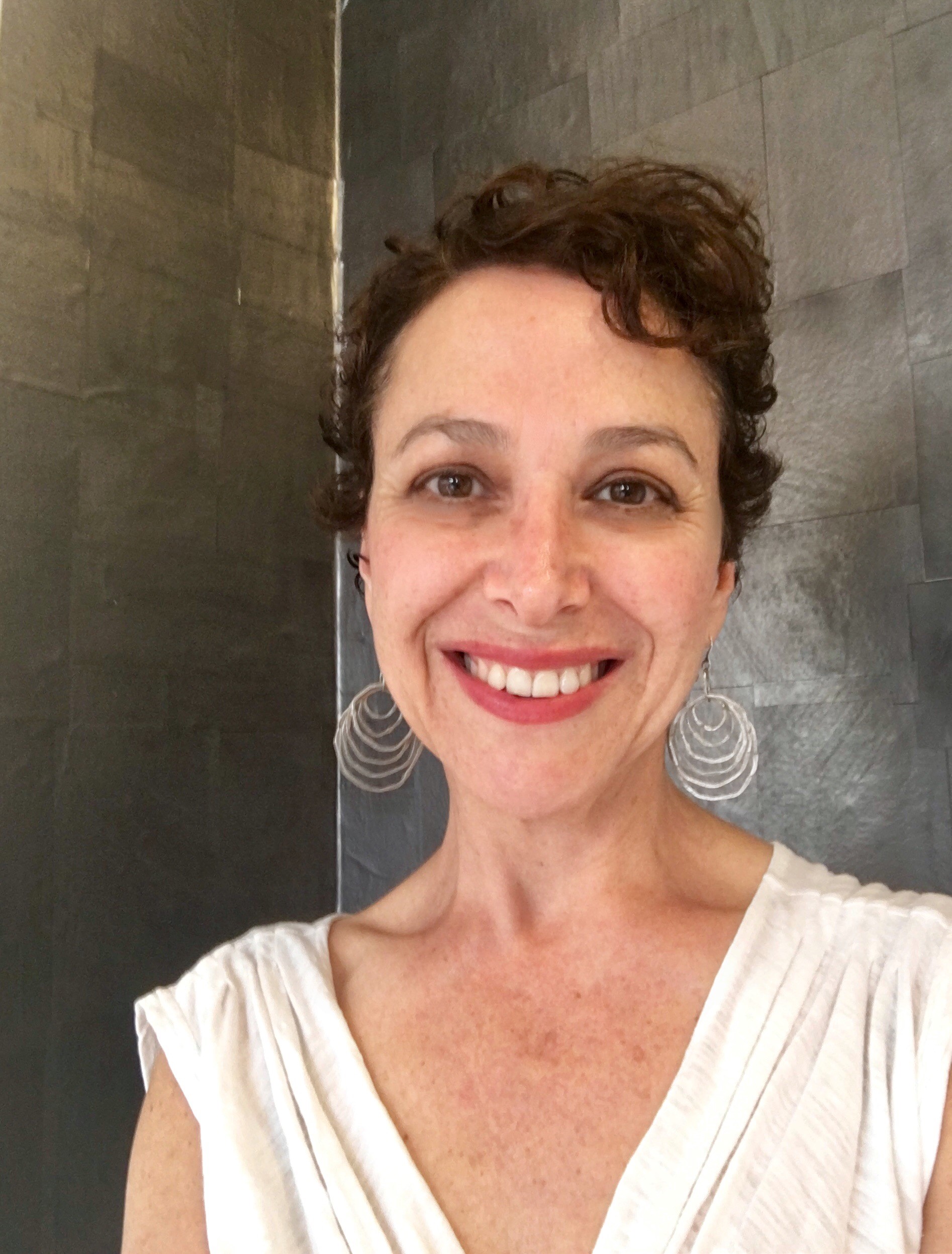 By Ellen Braunstein, Special to Chicago Jewish News
Dianna Frid's art can't be easily absorbed on Instagram or a Tumblr feed. Her works take time to understand and process. The material she uses and the ideas she engages in are so alluring that they need to be experienced in person, her colleagues say.
Frid, a working artist who is an associate professor at the University of Illinois at Chicago, is the recent recipient of a $25,000 unrestricted grant from 3Arts. The nonprofit organization that advocates for Chicago's women artists, artists of color and artists with disabilities will honor 20 artists with cash awards at an event on Nov. 5.
Frid said that reading, writing, sewing, breathing, and thinking are integral to her process as an artist. She makes artist books, drawings and sculptures.
Born in Mexico City, she immigrated with her family to Vancouver, British Columbia where she finished high school. She went on to Hampshire College in Amherst then transferred to the Art Institute of Chicago where she eventually received her master's degree.
"I've been doing art my whole life," she said. "I came from a family where the arts were greatly valued, not market valued, but valued for the capacity to help us think, feel and imagine in verbal and nonverbal ways, where music and literature were greatly inculcated in our lives from very early on."
Her father worked in business six days a week and her mother was a social worker. On his day off, the family would either go to a museum or hiking in the outskirts of the city. "They were parts of paying attention to everything from smells to visual experiences." Her parents handed her papers and pencils from an early age. "To think of it as a life profession or career, that came much later."
Being Jewish informs her work more in culture than in practice of the religion. "I see Judaism as a culture of learning, a culture of asking questions," she says. "It's a culture of being aware of the plight of Jews and joys of Jews throughout history. All of those things enter into my work as much as the fact that I'm an immigrant in the United States. It's not literal in the work. I'm not making menorahs, but Judaism is in my work."
Frid was part of the inaugural cohort of the Chicago Jewish Artist Fellowship of the Spertus Institute of Jewish Learning and Leadership. She is interested in questions of time, textile and language and had the opportunity to learn from Northwestern University scholar David Shyovitz about the mystical sense of the presence of textile in the Torah. She also got the experience of engaging with the Spertus Institute's 15,000-piece collection. She chose embroidered amulets that were worn on the hair of women in Thessaloniki, Greece where her maternal ancestors immigrated from. "I could imagine someone in my family could have worn those amulets. They were against the evil eye. While they were not sacred they were profoundly powerful. That's what also interests me about textiles, that they can carry that kind of meaning of magical power."
She decided to join the Spertus cohort because "I saw this as an opportunity to ask really deep questions along with other artists who are making really interesting work. It was both an intellectual interest and a desire to be amongst other Jewish artists and see what they were thinking."
Claudine Isé, director and owner of Goldfinch Gallery in Chicago, said that Frid "brings an extreme sensitivity toward materials and language and the relation of materials and language to how they operate in the world."
Her influence on students is as a "wonderfully warm presence. She is really engaged with her work and sharing the ideas behind her work with students in a way that is intelligent and also accessible," said Isé.
If her work comments on social or political issues, it does so one viewer at a time, Frid said. "The fact that we need space for contemplation for political issues, in that sense, yes, there's so much noise. There are different ways of thinking what is political, what is social. Art already is social. It needs people. Contemplation is a human need."
There is no element in her art that she enjoys most. "I enjoy every part of it and I struggle with every part of it."
She feels that an artist has a role to play in society. "It's a role that pays attention and reminds people to pay attention, to think about questions of being and questions of belonging, difficult questions of meaning. As far as I know that has been my approach."
She considers herself lucky that she can be an academician and a working artist. "I don't mean that just in terms of livelihood, but in terms of being around working artists, student artists and thinking about different ways of being artists in the world."
article source