Fo Wilson Receives 2015 3Arts Award
published: Oct. 25, 2015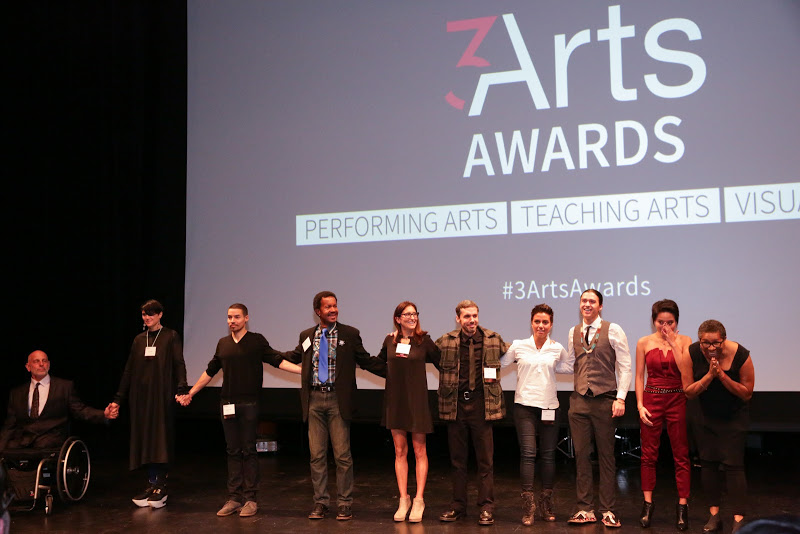 A & AH faculty member Fo Wilson is the recipient of a 2015 3Arts award. Presented to women artists, artists of color, and artists with disabilitiesworking in the performing, teaching, and visual arts, 3arts awardees are selected through a nomination and jury process, with five discipline-based jury panels comprised of judges from across the country convening in chicago to make the selections. Wilson is an artist/maker, educator, independent curator, and writer. Her studio work uses constructed space and furniture forms to create experiences that reposition historical objects and/or aesthetics in a contemporary context and offers audiences new ways of thinking about and interacting with history.
"It is an immense privilege for 3Arts and our Award Partners to support another ten Chicago-area artists whose work energizes and enthralls every corner of our city. It is our profound hope that these artists will feel the applause emanating their way, and never forget how much they are valued here," said 3Arts Executive Director Esther Grisham Grimm.
Wilson has much on the horizon. Her solo exhibition Eliza's Peculiar Cabinet of Curiosities will open at the Lynden Sculpture Garden in Milwaukee, Wisconsin in 2016. Eliza's Peculiar Cabinet of Curiosities constructs a full-scale slave cabin as its central object in imagining what a 19th-century woman of African descent might have collected and stowed in her cabin as her own unique wunderkammer. The cabin, part of an upcoming 2016 exhibition, incorporates found and original objects, furniture and contemporary media with an Afro-Futurist vision that embodies a hopeful version of an African American future. Wilson presents a nuanced dimension of Black representation using Eliza's "collection" to turn the tables on the Eurocentric gaze. This work presents an alternate and surrealist narrative in the past, present and future, that debunks romantic notions of plantation life and uses formalities of collecting to (re)locate and amplify African American historical voices in the American imagination.
She recently co-curated with MFA Book & Paper alumna Krista Franklin ekphest – the festival of art + word (oct 2014 & april 2015), a festival during poetry month that paired 10 chicago poets with 8 chicago museums and institutions. They were asked to respond and create original ekphrastic poetry from a work in their collections (funded by the propeller fund).
Furthermore, she authored an essay in the recently published the New, New corpse, responding to a Jefferson Pinder performance at sector 2337.
Says Wilson, " I just follow my interests and I happen to have a lot of them. Working in academia seemed like the most hospitable to a trans-disciplinary life but I must admit, at times it is very challenging. I want to do everything all the time!"