"Striving Toward Equity." How a New Funding Initiative Reimagines Support for Disabled Artists
published: March 1, 2021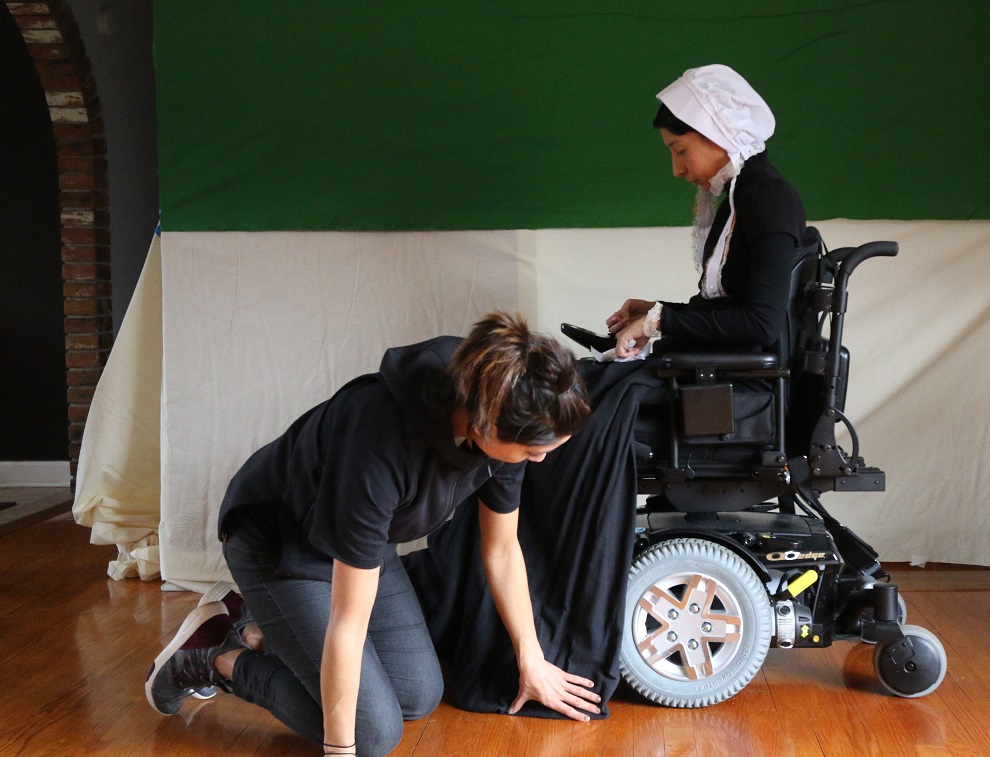 By Mike Scutari, Inside Philanthropy
In a piece on the Pop Culture Collaborative's blog, cultural producer Claudia Alick argued last fall that "disabled artists have not received funding on the same levels as abled artists and institutions."
This statement doesn't quite track with arts funders' professed commitments to boosting inclusion and equity. How could supporting disabled artists not be a huge component of any equity-minded grantmaker's strategy?
A month later, a representative from the largest and most influential arts funder of them all agreed with Alick's take. "Institutional structures have not served disabled artists in the past," said Andrew W. Mellon Foundation Program Director Emil Kang while announcing the Disability Futures Fellows, a national award created in partnership with the Ford Foundation.
None of this comes as a huge surprise to the Chicago-based grantmaker 3Arts, which is emerging as a forceful advocate for disabled artists. Six years ago, the organization partnered with the University of Illinois at Chicago's "Bodies of Work," a network that showcases the disability experience, to establish the 3Arts Residency Fellowship. The goal? Build audiences for disability art and strengthen the professional pipeline.
3Arts recently announced the next phase of its work to elevate disabled artists. Launched with seed funding from the Joyce Foundation and the National Endowment for the Arts, the Disability Culture Leadership Initiative (DCLI) will document the experiences of fellowship alumni, advocate for the artistic and economic mobility of deaf and disabled artists, and "highlight the potential for disability aesthetics to expand and enrich every artistic discipline."
While 3Arts acknowledges the crucial importance of things like compliance with the Americans with Disabilities Act (ADA), this initiative centers the unmet needs of disabled artists themselves. "While there is certainly movement in increasing accessibility services for audiences, especially in larger venues that have the resources to make that happen, there is less advancement in terms of direct funding, professional development pipelines and training programs," said 3Arts' Executive Director Esther Grimm.
Grimm hopes other funders will step up to move the field forward. "If disability, which is an intersectional identity, is left out of the conversation and work around equity, it will remain sidelined in general."
Read the full article here:
https://www.insidephilanthropy.com/home/2021/3/1/striving-toward-equity-how-a-new-funding-initiative-reimagines-support-for-disabled-artists
download PDF ↓