Julie Rodrigues
Julie Rodrigues is currently the executive director of UC Berkeley Art Museum and Pacific Film Archive (BAMPFA), where she leads a strategic vision centered on transformational learning, community building, and institutional change through art and film. Prior to BAMPFA, Rodrigues was director and chief curator at DePaul Art Museum (2015–20) and a curator at the Museum of Contemporary Art (MCA) Chicago (1999–2015), specializing in international contemporary art. She has organized more than one hundred solo and group exhibitions that have been presented at museums across the United States, such as DePaul Art Museum, MCA Chicago, Solomon R. Guggenheim Museum, Perez Art Museum Miami, Nasher Museum at Duke University, MIT List Visual Arts Center, and Nasher Sculpture Center.
With a focus on international contemporary art, she has authored or contributed to more than twenty-five publications including Tropicalia: A Revolution in Brazilian Art; Escultura Social: A New Generation of Art from Mexico City; Rashid Johnson: Message to Our Folks; Amalia Pica; Doris Salcedo; Kathryn Andrews: Run for President; Barbara Jones-Hogu: Resist, Relate, Unite; Brendan Fernandes: As One; Julia Fish: Bound by Spectrum; among others. In 2018, she launched a multi-year Latinx Art Initiative at DePaul Art Museum to generate greater visibility and critical discourse for U.S.-based artists of Latin American descent in art museum collections, exhibitions, and public programs.
In 2019, Rodrigues was named Chicagoan of the Year in Museums by the Chicago Tribune and was recognized as one of Chicago's "ART50 Visual Vanguard" by Newcity in 2015, 2017, and 2019. During the 2016-2017 academic year, she was a Senior Fellow in the Institute for Curatorial Research and Practice at the School of the Art Institute Chicago. She has been an instructor, visiting critic, and graduate advisor at national universities and has given numerous public talks. She holds a BA in Art History and Political Science from the University of Illinois at Urbana-Champaign and an MA in Art History, Theory and Criticism from the School of the Art Institute, Chicago. She was a Getty Leadership Institute Fellow at Claremont Graduate University in 2019.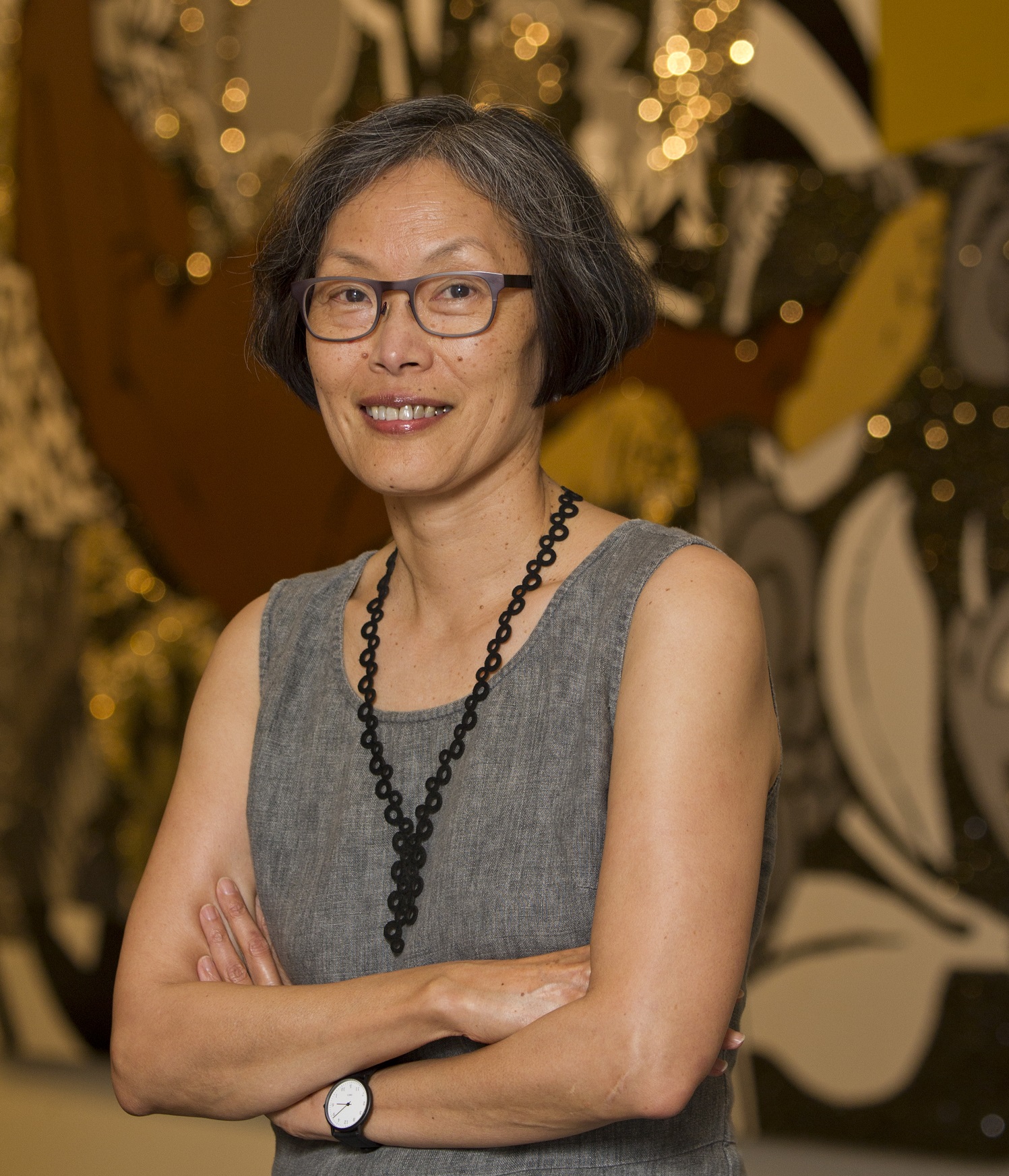 Eugenie Tsai
Eugenie Tsai is a curator and writer based in New York. From 2007 to 2023, she was the John and Barbara Vogelstein Senior Curator, Contemporary Art, at the Brooklyn Museum where she oversaw the Contemporary collection and organized loan and collection exhibitions. Exhibitions she organized include Oscar yi Hou: East of Sun, West of Moon (2022-23), Guadalupe Maravilla: Tierra Blanca Joven (2022), The Slipstream: Reflection, Resilience, and Resistance in the Art of Our Time (2021-2022) and KAWS: WHAT PARTY (2021). She also curated Kehinde Wiley: A New Republic (2015), co-curated Crossing Brooklyn: Art from Bushwick, Bed Stuy and Beyond (2014), and Toya Ruby Frazier: A Haunted Capital (2013).
Prior to joining the Brooklyn Museum, she organized Robert Smithson (2004), which appeared at MOCA LA, the Dallas Museum, and the Whitney Museum of American Art, and received the International Art Critics first place award for best monographic show of 2005, and Robert Smithson Unearthed (1999) at the Wallach Art Center, Columbia University. Eugenie worked at PS1 Contemporary Art Center in Queens as Director of Curatorial Affairs (2006-2007), and at the Whitney Museum (1994-2000) in various curatorial positions including her last, Associate Director for Curatorial Affairs.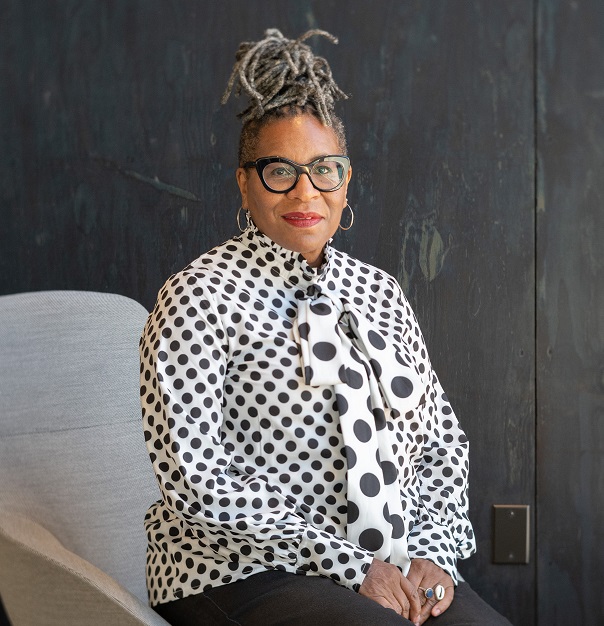 Folayemi Wilson
Folayemi Wilson is an object and image maker whose work celebrates the Black imagination as a technology of resistance and self-determination. Her work explores the Black Atlantic experience though sculptural and multimedia installations presenting speculative fictions that reference history, integrating inspiration from American vernacular architecture, literature, and science fiction. Using original sculpture, found objects, archival media, sound and video, her process utilizes training in art history and critical theory employing the archive and other research methodologies to mine history for use as material in her creative practice.
Wilson earned a MFA in Furniture Design from the Rhode Island School of Design with a concentration in Art History, Theory & Criticism and holds a MBA from New York University's Stern School of Business. Wilson is a co-founder and principal of blkHaUS studios, a socially focused design studio founded in Chicago, now based in Philadelphia. Earlier in her career she worked as a graphic designer and art director in New York, founding Studio W, Inc., working for clients such as Condé Nast Publications, Time Warner, The New York Times, Black Entertainment Television (BET), and Williams Sonoma. She has been a grant recipient of the National Endowment for the Arts, the Propeller Fund, and a two-time recipient of an individual artist grant from the Graham Foundation for the Advanced Studies of the Fine Arts. Her writing and reviews have appeared in NKA, Journal of Contemporary African Art, among other publications. Wilson has been awarded residencies or fellowships at ACRE, Anderson Ranch Arts Center, Djerassi Artist Residency, Kohler Arts/Industry program, Haystack, MacDowell, and Purchase College/SUNY Purchase, New York. She is Professor of Art and Associate Dean in the College of Arts & Architecture at Penn State, and Wilson's design work is included in the collection of the Cooper Hewitt National Museum of Design. She was honored as a 3Arts awardee in 2015 and a 3Arts Next Level /Spare Room awardee in 2020. (Photo by Nathan Keay.)