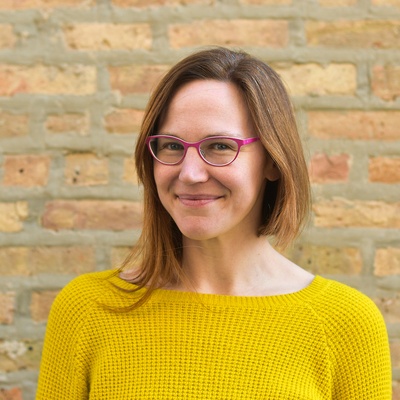 Marya Spont-Lemus
Writer, Interdisciplinary Artist, Informal Educator
3Arts / Make a Wave Artist
Marya Spont-Lemus (she/they) writes fiction and personal narratives, critically re-makes objects, and educates/facilitates/collaborates, often in public spaces. Questions guiding Marya's work across these realms include: How does experience impact interpretation? How do personal choices, structural forces, and chance occurrences interact to create our lives and those of our characters? What kinds of experiences can effect transformations? Across her connected practices, Marya believes that greater understanding of one's own life, as well as each other's, can raise consciousness and plant seeds toward social change. She credits the deep, supportive relationships developed through informal writers' groups as giving her the confidence to invest in and share her own work.
Marya co-founded
¡Anímate! Studio
and the
Mobilize Creative Collaborative
. She works as a teaching artist and also contributes to Sixty Inches from Center. A longtime resident of the McKinley Park neighborhood, recent organizing efforts have included Neighbors for Environmental Justice, Chicago Community Jail Support, MCAccountable, and others. Marya is a white U.S. American of Polish, Irish, and Swedish descent. She has a BA in Cinema and Media Studies (University of Chicago) and an MA in Art Education (Community track; University of Texas-Austin). Trainings through Chicago Freedom School, among other experiences, have significantly informed her ongoing work toward building a just society, an intentionally anti-oppressive practice, and a less harmful life.
Marya Spont-Lemus has crowd-funded a project with 3AP