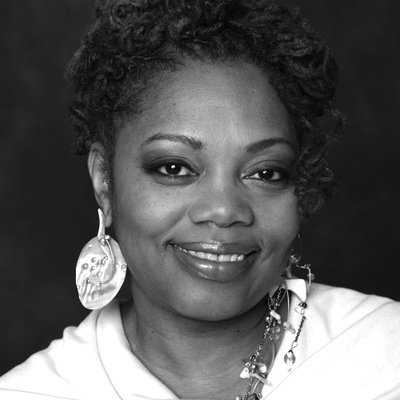 Dee Alexander
Vocalist
3Arts / Southwest Airlines Awardee
Born on Chicago's west side, Dee Alexander is one of Chicago's most gifted and respected female vocalist/songwriters. Her talents span every music genre, from Gospel to R&B, from Blues to Neo-Soul. Yet her true heart and soul are experienced in their purest form through her performance of Jazz music. From a soft, sultry ballad to a scat-filled romp, Dee delivers each style with a passion for music that comes across in every note and a grace that is truly her own.
Growing up in a household that was steeped in recordings of Dinah Washington, Dee names Sarah Vaughan and Ella Fitzgerald among her major influences, as well as Chicago saxophonist Henry Huff, who encouraged her to take risks and cross boundaries. This helped set her on the path to becoming one of the most accomplished voice improvisers in the world today.
Dee's commission from the Jazz Institute of Chicago to create a tribute to Nina Simone and Dinah Washington, entitled "Sirens of Song," introduced her to a larger audience and marked the beginning of worldwide recognition. The Millennium Park performance on the Pritzker Pavilion stage also began a period of frequent European touring. Dee boasts long and fruitful associations with Chicago's jazz elite, including Ramsey Lewis, Orbert Davis, Nicole Mitchell, Chicago Jazz Orchestra, Metropolitan Jazz Octet, and the Association for the Advancement of Creative Musicians (AACM). She leads her own Dee Alexander Quartet and the Evolution Ensemble, whose music ranges from original compositions to renditions of James Brown and Jimi Hendrix. She recently formed a collaboration with guitarist/composer/arranger John McLean to form the Alexander/McLean Project.
Dee has received the Chicagoan of the Year in Jazz award and the 2012 3Arts Award for Music. Her CD Wild is the Wind was named the "Album of the Summer" in France, earned her top votes in Downbeat's readers and Critics polls, received 5 stars in Downbeat, and was chosen as one of its top ten recordings in the first decade of the new millennium. Her performance at the 2013 Newport Jazz Festival was selected by the New York Times as one of the best concerts with staying power. She has garnered accolades in African, Australian, European, and North American press.
Dee's CD project Songs My Mother Loves has received rave reviews and is intended not only to express thanks and pay tribute to Dee's mother for her inspiration and influence, but also to pay homage to the music that has become such a significant part of her life. She was recently featured on the Metropolitan Jazz Octet's latest recording It's Too Hot for Words, celebrating Billie Holiday.
Dee Alexander is currently a host on the WFMT Jazz Radio Network.
[Image below, left: courtesy of Raymond W. Mays.]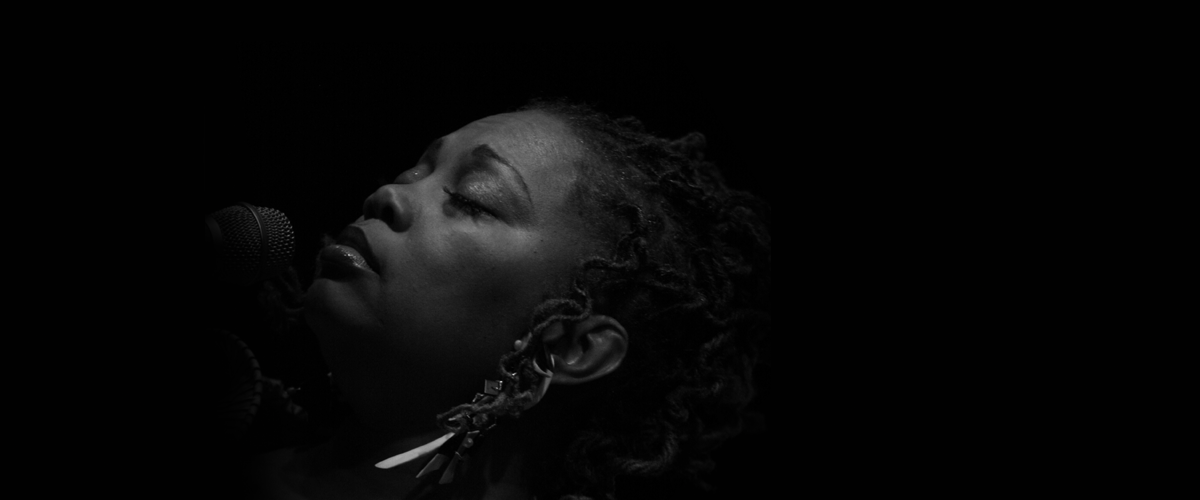 Dee Alexander has crowd-funded a project with 3AP
$6,720 raised of $5,000 goal
0 Days 0:00:00 LEFT

3Arts matched
134% funded

Celebrating the role of music in my life and my mother's creative influence, "Songs My Mother Loves" will be a new CD recording of favorite jazz compositions as a way of paying tribute and giving thanks.

Read more about Songs My Mother Loves

$8,777 raised of $5,000 goal
0 Days 0:00:00 LEFT

3Arts matched
176% funded

Throughout my career it has been my privilege to collaborate with many of Chicago's most accomplished and respected artists. My long and fulfilling relationships with such organizations as the Association for the Advancement of Creative Musicians, The Chicago Jazz Orchestra, …

Read more about Alexander McLean Project: It's All About Love