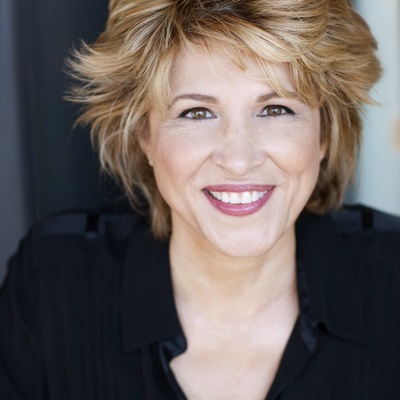 Arlene Malinowski
As a playwright and actor, Arlene views her solo work as an artistic extension of the social justice work she has been committed to for the last twenty-five years. She has performed her five critically-acclaimed solo shows across the country and abroad. These autobiographical works look at the intersection of disability culture and the world at large. She believes that these experiences have allowed her a view of ethnocentrism from a unique perspective.
Her solo work has been honored with a LA Theater Ovations Award, a nomination for a 3Arts award, LA Garland Award, and LA Weekly Award. As an actor, she has appeared on stages in Chicago and LA including "Love Person" at Victory Gardens and "The Music of the Spheres" at the Goodman Theatre. As a teaching artist she has worked at Chicago Dramatists and Victory Gardens, and has conducted Master Classes at colleges nationwide. She is a Resident Playwright at Chicago Dramatists since 2008 and an Associate Artist at 16th Street Theater in Berwyn, Illinois.
Her newest solo show, "A Little Bit Not Normal," chronicles her journey through mental illness and naming it, claiming it, and standing to be counted. It is the cornerstone of her 5-year initiative to become part of the national conversation around the stigma of mental illness.