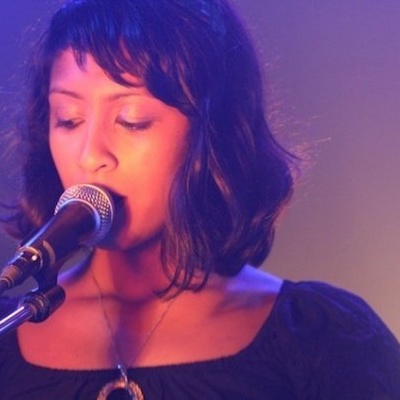 Arthi Meera
Arthi Meera is a Chicago-based singer, songwriter and multi-instrumentalist. Her songs, described as "pop lullabies," are at once dark and sweet, her voice hypnotic and alluring.
Growing up, Arthi studied piano and North Indian classical voice, but had never before developed such a love affair with an instrument as when she discovered guitar. After graduating from college on the west coast, it was in the city by the lake where Arthi found a supportive community of artists encouraging her to record her first songs, which resulted in her self-titled debut album in 2006.
In 2007 Arthi returned to Los Angeles to collaborate with her brother, Anand Subramanian. Their efforts culminated in the formation of their band, Fair and Kind, and the recording of their critically beloved debut album, A Little Past Twilight, with producer Jamie Seyberth (Hot Hot Heat, The Autumns). Fair and Kind was named one of 10 Bands to Watch by popular Chicago blog Loud Loop Press.
Arthi found her way back to Chicago in 2008 and joined pop/rock band 1997 (Victory Records), criss-crossing the country for nearly two years, stopping only for a few months to record the band's third and final album, Notes From Underground. With 1997, Arthi performed at such prestigious Chicago music venues as Metro, Schubas and Lincoln Hall.
Arthi has shared the stage with artists as diverse as Company of Thieves, We Are Scientists, Alice Peacock, POPO and Garrison Starr.
She is currently writing for a new Fair and Kind album, as well as a solo album.