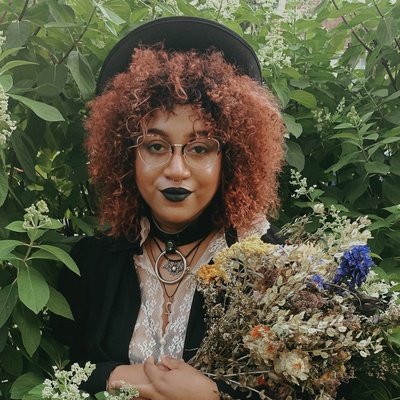 Bianca Xunise
Bianca Xunise is a cartoonist based in Chicago, Illinois. In 2017, Xunise earned an Ignatz Award for Promising New Talent for their comic Say Her Name, an autobiographical story of police brutality and social justice. In 2020, Xunise earned their second Ignatz Award for their contribution to Be Gay, Do Comics published by IDW. Xunise has collaborated with Vogue, Washington Post, The Nib, and Believer Magazine. They are also a contributor to the book How We Fight Supremacy: A Field Guide to Black Resistance along with Ta-Nehisi Coates, Tarana Burk, and Harry Belafonte. Bianca became the first nationally syndicated, non-binary cartoonist when they joined the comic strip Six Chix in 2020 as their first Black creator.
Featured Artworks
"Angry Black Girl: Panel One"

"July 28, 2020"

"January 26, 2021"

"November, 24, 2020"

"It's Okay to be Both"

"Goth Night"