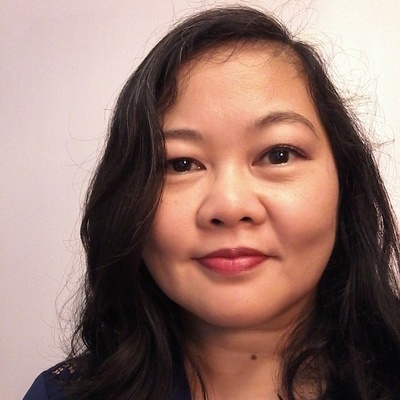 Christine Pascual
Costume Designer
3Arts / Lakeside Bank Awardee
Christine Pascual is a costume designer based in Chicago since 1994. She was born in New York City and grew up on Long Island in Dix Hills, New York. She is the oldest of seven children whose parents immigrated to the US from the Philippines. She graduated from SUNY at Stony Brook with a Bachelor of Arts degree and earned a Master of Fine Arts in costume design from University of Illinois at Urbana-Champaign.

Christine began her career in costume design with daring, innovative storefront theaters, including Defiant and Onyx. Since then she has been working with storefront, mid-size, and large theaters. Recent productions in Chicago include: The Displaced at Haven Theatre; Fade at Victory Gardens Theater; East Texas Hot Links at Writers Theatre; The Light Fantastic at Jackalope Theatre; and Traitor at A Red Orchid Theatre; in addition to Simpatico at McCarter Theatre Center in Princeton, NJ and The Royale at the Repertory Theatre of St. Louis.

Christine is drawn to and passionate about new theatrical works that deal with real life human experiences and the human condition. She is an advocate for a theater community that tells the stories of all Americans, and she aims to continue to work towards that goal. In 2010 she was a nominee for a Hewes Design Award for notable effects in costumes for The Elaborate Entrance of Chad Deity at Victory Gardens Theater.