Make a Wave
Make a Wave is an artist-to-artist giving program that erases the traditional gatekeeper by inviting each of the previous year's 3Arts Award recipients to select another artist to receive a surprise grant from 3Arts—in effect sending a wave through Chicago's brilliant cultural core.
In 2017, we inaugurated the Make a Wave program to celebrate our organization's 10th anniversary by inviting all past awardees at that time (2008-2016) to select another Chicago artist to receive a surprise $1,000 grant from 3Arts. At our annual 3Arts Awards Celebration we announced Make a Wave would be an annual initiative.

Three cheers to the individuals, circles of friends, and institutions who made generous contributions to our 10th anniversary Make a Wave program in 2017.
2017 Make a Wave Champions
Anonymous, The Field Foundation of Illinois, The Joyce Foundation, The Siragusa Family Foundation. Sydney Sidwell & the Lloyd A. Fry Foundation, Lisa Yun Lee Circle (Adam Bush, Henry Ewing, Josephine Ewing, Theaster Gatees, Dedrea Gray, Jim & Lydia Lee, Barbarra Ransby) Rose Parisi & Donald James Meckley, Cat & Gregg Tager, The Arts Circle Hosts: Antonia Contro & Rose Parisi (Pamela Crutchfield, Ginger Farley, Melissa Franklin, Tony Grant, Jason Kalajainen, Kate Lorenz, Julia Perkins, Angelique Power, Caitlin Strokosch, Jacqueline Terrassa, CHristy Uchida, EEllen Placey Wadey) The Past Board Circle Hosts: Laurel Appell Lipkin & Phoebe Chandler Turner (Bruce Doblin & Lisa Wainwright, Lloyd A. Fry III, Barbara Leland, Beth Loeb, Christy MacLear, Lynn Lockwood Murphy, David Pinkereton, Cynthia West Podmajersky, Kristine RUll, Phyllis S. Thomas, Melissa Weber & Jay Dandy)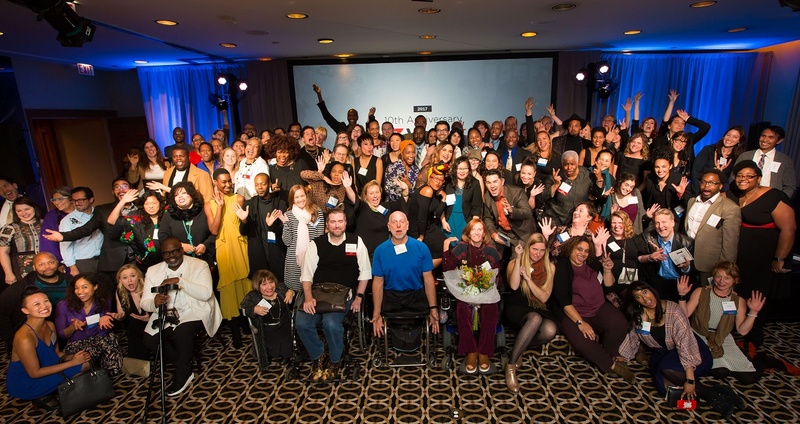 2017
More Award Years