Dianna Frid
Visual Artist
3Arts / Chandler Family Awardee
Dianna Frid was born in Mexico City. At the age of fifteen her family emigrated to Canada. She's lived and worked in Chicago since 1999 and and presently is Associate Professor at the University of Illinois. Frid writes: "My place of birth gave me the awareness of distinctive historical periods marking the blueprint of urban topography. The process of examining old and new side-by-side is an engagement that sustains my understanding of art as always already in relation to objects from different prehistoric and historic periods. In my own work, I process time—the prehistoric, the historic and the recent—with a sobering sense of perspective. I gravitate to manually and slowly composed artworks because in light of this perspective the manual is not truly slow."

With her recent work, Frid examines the relationships between material texts and textiles. The Latin root of these words is texere: "to weave." This etymology illuminates how weaving is a seven-thousand-year-old method of coding akin to writing.

Her approach is technically closer to drawing and needlework than it is to weaving, and it embraces the interconnected experiences of the linguistic, the visual, and the physical in ways that cloth has done across time. Thread, as she uses it, lends itself to reinvigoration without losing its connections to important feminist lineages of craft. In understanding craft and art as interrelated disciplines, Frid engages with their dissimilarities and correspondences in a non-hierarchical way. This helps her encounter material and conceptual practices openly and experimentally. It is also a stance through which she asserts the YES/AND co-emergence of the sensual and the analytical, of the legible and the elusive.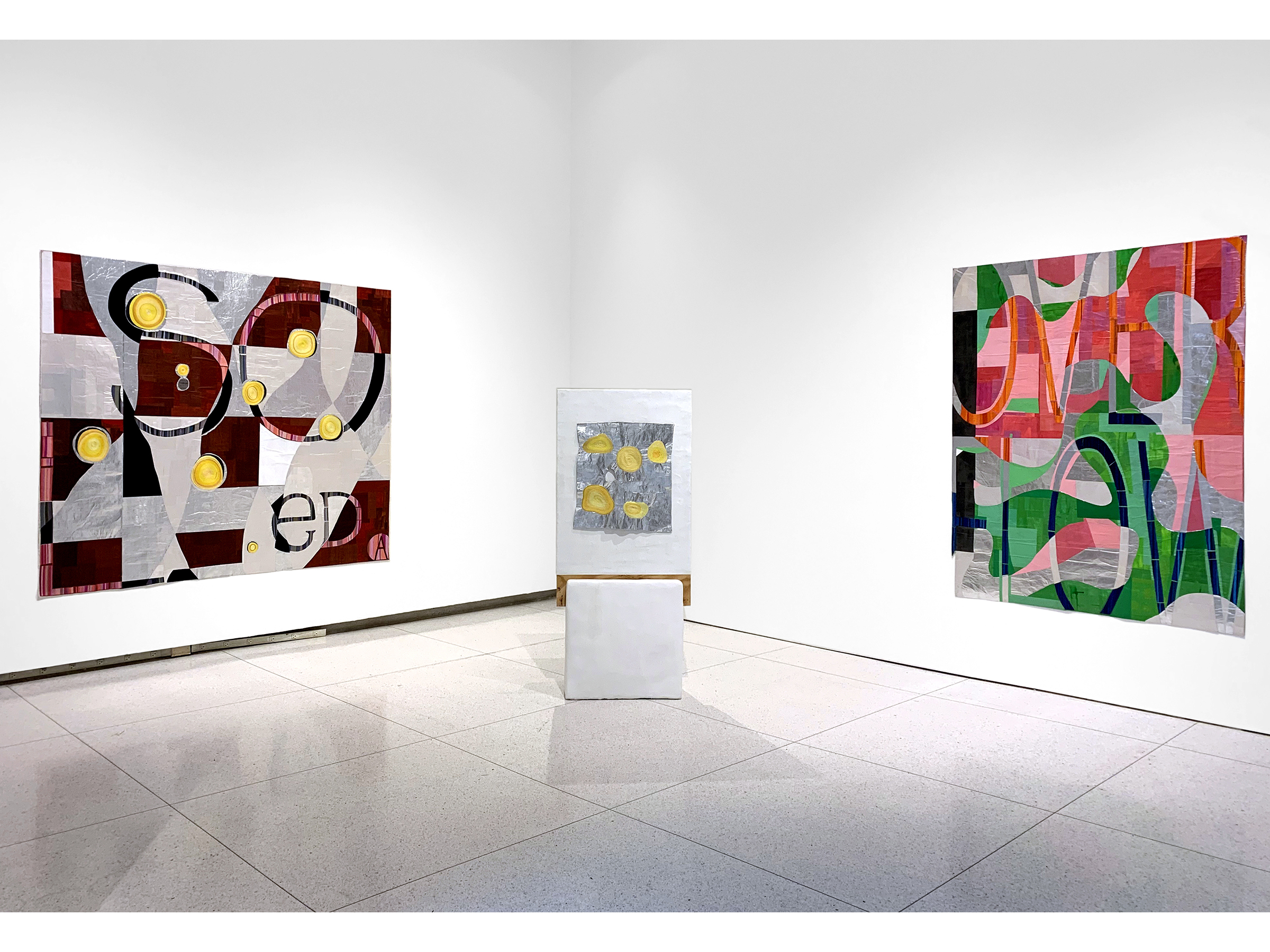 Dianna Frid
Featured Artworks
All Days Are Counted exhibition view

Esta Mina

Artist's Book, "Transmission and Reception"

From the "Words From Obituaries" series

Exhibition view of "It Takes Time" at ISU Galleries, 'Words from Obituaries' in the background

Desbordar / Overflow

Exhibition view of Materias at the Biblioteca Francisco de Burgoa

THE LIGHT EMITTED NOW WILL REACH THE OBSERVER IN THE FUTURE / THE LIGHT EMITTED IN THE PAST COULD HAVE REACHED THE OBSERVER AT ANY GIVEN TIME

Void and Splendor from the series "Text Textile" made with embroidered text, coloring pencil and graphite on paper.

Exhibition view of "Dianna Frid: It Takes Time," Illinois State University Galleries, Winter 2017.

View of a selection of works from the series "Text Textiles," made with embroidery, graphite and coloring pencil.

Deucalion