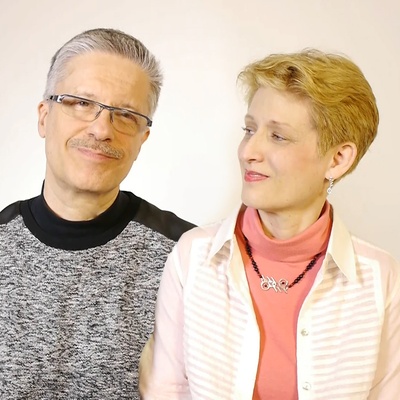 DOEprojekts
DCASE Artist
DOEprojekts is a socially-engaged artist collaborative practice led by Deborah Adams Doering (MFA, School of the Art Institute of Chicago) and Glenn N. Doering (MS, Loyola University). DOEprojekts invites art-knowledgeable and art-curious groups and individuals to interact with site-responsive artifacts and experiences related to cultural Coreforms and Keywords.
Deborah's work has been honored by Sotheby's International Young Art Competition and juried in two Exhibitions of American Art, by James Rondeau, curator of Modern and Contemporary Art at the Art Institute of Chicago, sponsored by the Rehabilitation Institute of Chicago. Deborah has attended artist residencies in the US and abroad, including Ragdale/Lake Forest and Public Art Residency, Kassel/Berlin. Her work is in US and international collections, including the Art Institute of Chicago.
Deborah has performed collaboratively at the Museum of Contemporary Art, Chicago. The Foundation for Contemporary Arts (NYC), the Puffin Foundation, the United States Artists Fund, the Department of Cultural Affairs and Special Events (DCASE), the Illinois Arts Council, and the Chicago Artists' Assistance Program (CAAP) grants have supported her work.
Glenn's artistic background includes exhibition work, both as curator and artist, in Finestra Art Space, an alternative art space in Chicago. He also directed a 40-person design staff for catalog production for an international scientific equipment company for many years before dedicating his time and energy to creating experiences and artifacts as part of DOEprojekts. Glenn is currently a Returning Scholar at the University of Chicago, Department of Art and Art History.
DOEprojekts has crowd-funded a project with 3AP
$6,650 raised of $5,000 goal
0 Days 0:00:00 LEFT

3Arts matched
133% funded

"Gestures of Hybridity" is a series of large drawings that are a hybrid of visual forms and sound. People of any age, gender, or culture are invited to "play" the drawings by following along the graphite paths, which alters the …

Read more about Gestures of Hybridity