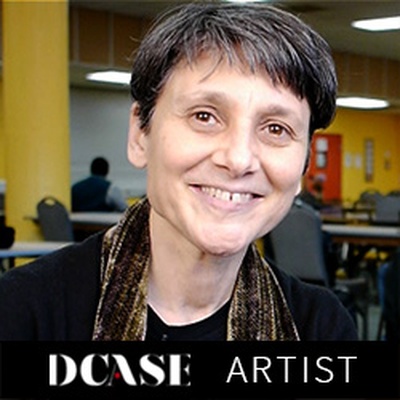 Lisa DiFranza
DCASE Artist
3AP DCASE Artist
3AP is expanding to serve even more Chicago artists. In addition to past 3Arts awardees and residency fellows, 3AP is now open to individual artists who have received grants from the Department of Cultural Affairs and Special Events' (DCASE) Cultural Grants Program.
The most recent DCASE individual artist grant recipients who also fit the mission of 3Arts receive invitations to participate in 3AP on a first-come first-served basis during the year following the receipt of their grant.
Lisa DiFranza is a Senior Lecturer at Columbia College Chicago. She has an extensive background as a theater director, in professional, community-based and educational settings. She is an Affiliate Artist at Portland Stage Company (PSC), a LORT D theater in Maine, where she has served as Literary Manager and Education Director, directed main-stage productions and produced/directed numerous festivals of new plays, including The Little Festival of the Unexpected. Lisa maintains a longstanding partnership with the International Writing Program (IWP) at University of Iowa, where she has collaborated with writers from all over the world. Lisa received a master's degree in Theology and the Arts in 2001 from Andover Newton Theological School (ANTS), and gone on to teach graduate courses and workshops, blending theater techniques for voice, body and text with the study of religion, at ANTS, Vanderbilt University, Bangor Theological Seminary and numerous conferences. Her work includes serving as adjunct faculty in English at the University of New England, and as a Consultant at Maine College of Art. At Columbia College Chicago, Lisa was the recipient of the 2010 Faculty Award for Outstanding Contribution to the First Year Experience, and she has received Faculty Development grants for her collaborative work with playwright Lisa Schlesinger (Columbia College Fiction Department), as well as for the development of THE LIVING NEWS: SHELTER/CHICAGO.
Lisa DiFranza has crowd-funded a project with 3AP