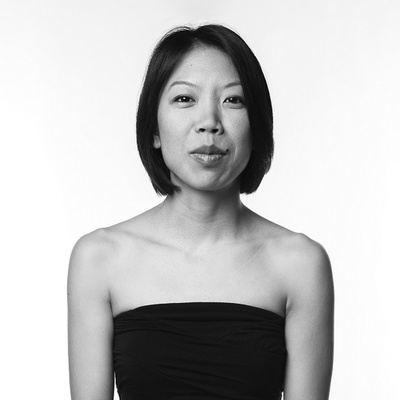 Mabel Kwan
Pianist
3Arts / RH, Restoration Hardware Awardee
Pianist Mabel Kwan is a performer of classical, improvised, and experimental music. She is fascinated by sound, contradictions, and our perceptions of what is familiar or strange.

Mabel regularly tours the U.S. with improvised music group Restroy, synthesizer duo Mega Laverne and Shirley, and electronic/instrumental trio ULUUUL. She sings vocals for the Lucky Bikes, plays piano with Fifth Season, and is a chamber musician for Bridging Memory through Music, a therapeutic intervention for patients with dementia. Mabel volunteers for TECHNE, an organization that works with young girls to build electronic instruments and improvise using music technology.

A founding member of Ensemble Dal Niente, Mabel champions the music of living composers and has performed in festivals and universities throughout North America, South America, and Europe. She performed with Dal Niente at the Darmstadt International Summer Courses when the ensemble received the 2012 Kranichstein Music Prize for interpretation. She has worked with Hans Abrahamsen, Carola Bauckholt, Chaya Czernowin, Brian Ferneyhough, Augusta Read Thomas, George Lewis, and Enno Poppe among others.

Since 2009 Mabel has lived in Chicago. She is a 2018 High Concept Labs Artist, 2017 3Arts Awardee, and received 2016 and 2013 Individual Artist Project grants from the Chicago Department of Cultural Affairs for commissioning new works and producing concerts throughout the city.

Mabel's 2016 debut solo album, one poetic switch (Milk Factory Productions) features works written for her on piano and clavichord. In the same year she released a solo clavichord album, Inventions (Parlour Tapes+) in collaboration with composer Danny Clay and artist Andrew Barco. In 2019 Mabel released the premiere recording of the complete Trois Hommages (New Focus) by Georg Friedrich Haas. Mabel plays on Ensemble Dal Niente's albums Balter/Saunier (New Amsterdam) with rock band Deerhoof, and on the George Lewis portrait album Assemblage (New World).

Performance recognition includes Best of Classical Performances 2016 in Albany, NY for a "most impressive" live performance of Haas's Trois Hommages. Her performance with percussionist Gregory Beyer and composer Francisco Castillo Trigueros of Stockhausen's Kontakte was named Top 10 Performances of 2013 by Chicago Classical Review, praising the trio for "stunning virtuosity, musicality and resourcefulness that was almost as enjoyable to watch as to hear."

Mabel has performed solo and collaboratively at the Palacio de Belles Artes, Museo Nacional del Arte, MusicArte Festival (Panama City), Guangzhou Symphony New Music Project, Sonic Fusion Festival (Edinburgh), No Hay Banda (Montreal), SALT Festival (Victoria), Omaha Under the Radar, Minneapolis St. Paul International Film Festival, EMPAC, Ravinia, Millennium Park, Library of Congress, Walt Disney Hall, Metropolitan Museum, and Art Institute of Chicago.

A native of Austin, Texas, Mabel studied piano with Eun Young Lee, Danielle Martin, and Timothy Woolsey. She received piano performance degrees from Rice University studying with Brian Connelly, and Northern Illinois University with William Goldenberg. She enjoys fashion, literature, and camping trips with friends and family.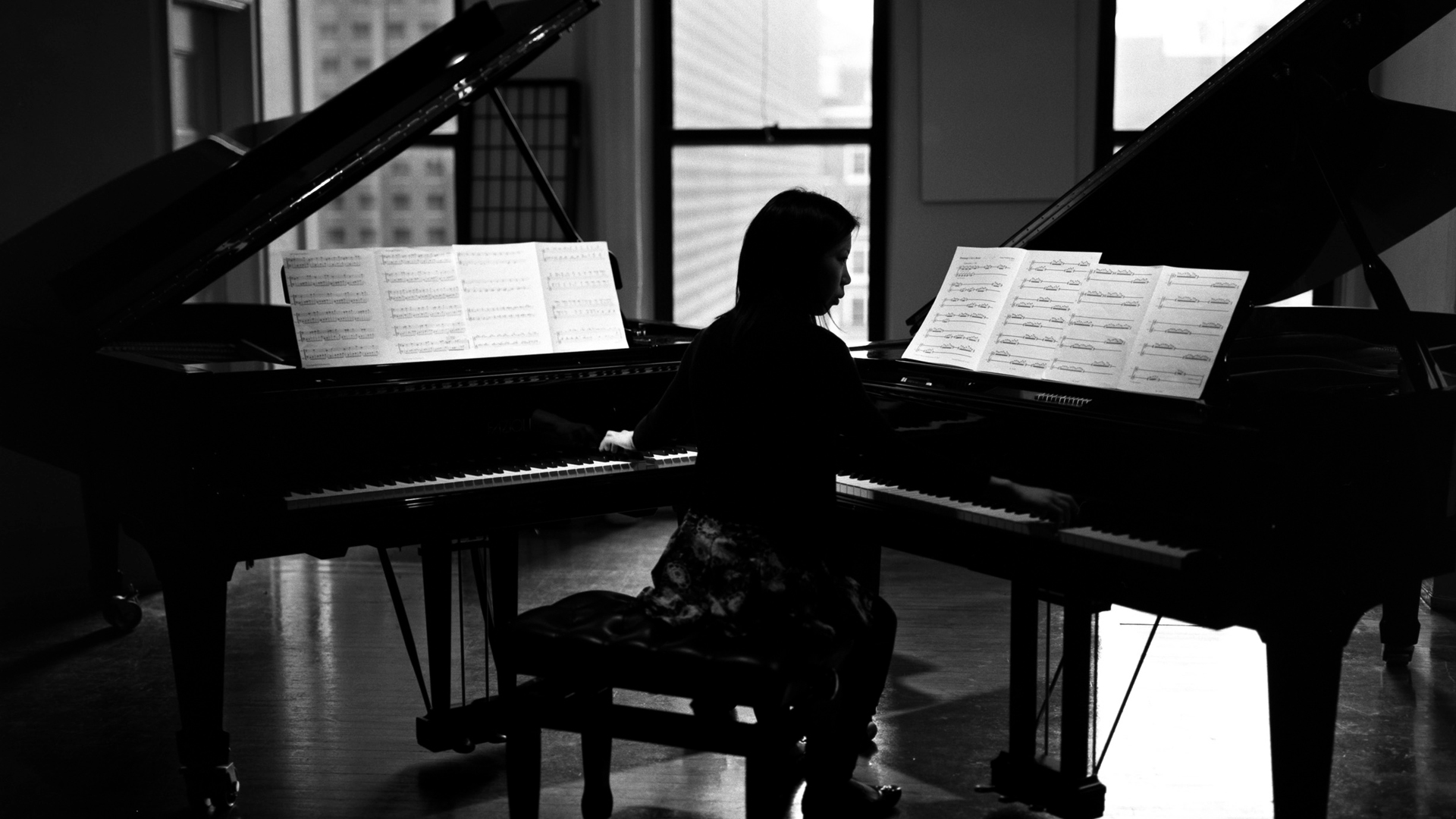 Featured Artworks
EDN

MLS
Mabel Kwan has crowd-funded a project with 3AP
$5,120 raised of $5,000 goal
0 Days 0:00:00 LEFT

3Arts matched
102% funded

My project, Compass, will be a music album of vibrant new works for piano, harpsichord, and clavichord, written by young composers from Chicago and abroad. As a pianist specializing in contemporary music, I am drawn to the work of emerging …

Read more about Compass