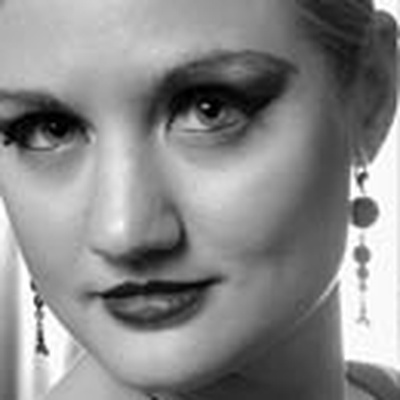 Meredith Miller
Meredith Miller is a Chicago-based designer and performer of original object-based theatrical works. In 2011 Meredith's work was featured in a two month run of her critically acclaimed evening of cabaret and puppetry "Madness in Miniature" at The Chopin Theatre, The Abduction", as well as in Collaboraction's Sketchbook Festival, for which her work was awarded "Best Production" and "Best Devised Piece". Previously, Meredith's solo performance "The Abduction" was featured in Great Small's Works' 9th Annual Toy Theater Festival in New York (following the performances in "The World is Flat! A Weekend of Toy Theater" at Chicago's Links Hall, and at Open Eye Theater's annual "Toy Theater After Dark" festival in Minneapolis. Additionally, Meredith created new song-based works (Pale Hands I Loved) for "Banners and Cranks: a Festival of Cantastoria", also at Chicago's Links Hall, and "Random House: Origins" installation event. In 2012 Meredith will complete an evening length work as a LinkUp resident at Links Hall, as well as direct and perform in a long-format devised piece for Collaboraction's Sketchbook 12.
In addition to her performance work, Meredith is one of the Midwest's leading puppet and mask designers, as well as an accomplished specialty props and costume creator whose skills are widely utilized in regional theater. Her creations have recently been featured in productions at Chicago Shakespeare Theater (as puppet designer for The Adventures of Pinocchio, Short Shakespeare! A Midsummer Nights Dream, Aladdin, and Willie Wonka) as well as Court Theatre, The Goodman, Writer's Theater, The Paramount Arts Center, Congo Square at The Goodman, DePaul University, Trap Door, and with Blair Thomas and Co., where she was a company member for several years. Meredith received a Joseph Jefferson nomination for her puppetry design work for Blair Thomas/Victory Gardens production of The Snow Queen in 2007.
Meredith is a graduate of The School of the Art Institute of Chicago where she studied puppet animation with Jim Trainor and Chris Sullivan.