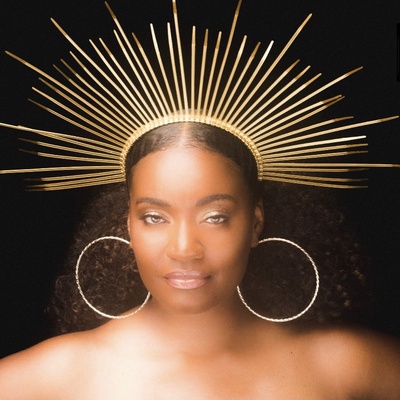 Rashada Dawan
Singer, Actress, Mother
3Arts / Walder Foundation Award
Rashada Dawan (she/they/them) is a native of the South Shore neighborhood of Chicago. When she was 3 years old, her mother was killed in a hit-and-run by a drunk driver. And because she was raised by her amazing father and a wonderful village of family members, she believes her mother died saving her life to make something good of it. This is why her life's mission is simply, "make it worth it."
While singing and dancing in Chicago Public School talent shows, church choirs, and praise dance ministries, she fell in love with the arts. She first performed for a parent-teacher conference at Ruggles Elementary School, then graduated from Beasley Magnet School and went on to be the first female gospel choir director at Curie High School. After being accepted into Florida A&M University (FAMU) at 17, she majored in psychology and minored in theater while polishing her live performance skills in several soul bands, including the Phat Cat Players (where she performed for three years on the Tom Joyner Cruise), Odyssey, and Conceptlive (where she wrote and recorded her first single, "Late Night Rendezvous"). While serving as a campus queen as Ms. Black and Gold of Alpha Phi Alpha and Senior Attendant, she was a member of the world renowned FAMU Gospel Choir and went onto pledge Delta Sigma Theta Sorority, Incorporated.
After graduating from Florida A&M University, Rashada returned home to be a case manager in community mental health. She was blessed to serve under the esteemed leadership of Dr. Carl C. Bell, MD at Community Mental Health Council (CMHC). By day, she worked on cases ranging from anti-bullying to restorative justice. By night, she worked in music and theater.
After getting laid off from the Board of Education, she gave herself one year to pursue acting full time. In exactly that year, she was cast in Disney's The Lion King as "Shenzi." She went on to join the Las Vegas cast and Gazelle tour for four years. She and her daughter, Genesis, would go on to travel and perform in more than 40 states throughout the nation.
Upon returning home from the tour, Rashada reestablished her non-profit organization, B.Fli Productions, Inc. Her inspiration was to give her daughter and other youth in the community access to quality arts programming and a pathway to pursue the craft professionally. Her daughter is now a re-occurring character, "Maisha" on Showtime's hit series, The Chi, and her 4-year-old daughter is a blossoming sunflower with a spirit and power all her own.
Rashada is still performing throughout the nation, on stage and screen, while raising her two beautiful daughters. Her dream is to sing on her own European and South African tour, see her daughters graduate from the college of their choice, and to play in her dream role, "Ursula," in The Little Mermaid.