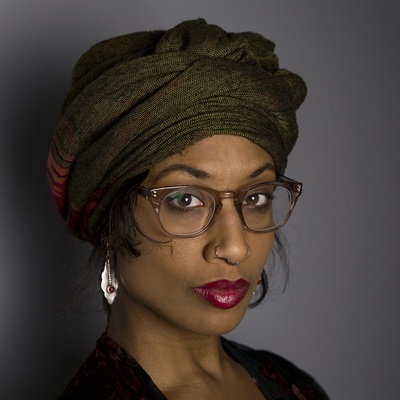 Sophia Nahli Allison
Documentary Filmmaker
3Arts / Southwest Airlines Awardee
2014 3Arts Awards / 2019 The Camargo Foundation Fellow
Teaching Arts
Sophia Nahli Allison is an experimental documentary filmmaker. She disrupts conventional documentary methods by reimagining the archives and excavating hidden truths. She conjures ancestral memories to explore the intersection of fiction and non-fiction storytelling.
Her short documentary A Love Song For Latasha will world premiere at the 2019 Tribeca Film Festival. The film received support from Glassbreaker Films and Sundance Institute New Frontier Lab Programs.
She was a 2018 Artist-In-Residence at The Center for Photography at Woodstock. Accolades include a Getty Bursary Creative Grant and Student Video Photographer of the Year by the White House News Photographer Association in 2017. She has been a contributor for Pop Up Magazine and was a participant of the Eddie Adams Workshop, the New York Times Student Journalism Institute, and the 2nd Annual New York Times Lens Blog Portfolio Review. As an educator she's taught photo and video to youth in Chicago and Los Angeles and is a grateful recipient of a 2014 Chicago 3Arts Award.
She received her master's in Visual Communication from The University of North Carolina-Chapel Hill as a Roy H. Park Fellow and a Bachelor's in Photojournalism