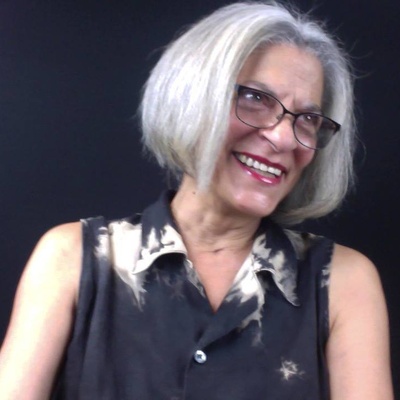 Tsehaye Geralyn Hébert
Tsehaye Geralyn Hébert is a self-described "bona fide gumbo girl." The nationally acclaimed playwright triaged between her grandparents' rural Louisiana family seat, her Baton Rouge birthplace, and her mother's beloved New Orleans. Steeped in her African-Creole culture, she relishes quiet world-changing moments that live on stage alongside the hyperbole and spectacle of Mardi Gras. With a rich polyglot larger-than-life-world full of music, dance, activism, and storytelling, there's no wonder Hébert found her way to the theater.
The Northwestern University and School of the Art Institute of Chicago alum penned The Chicago Quartet, a series of works set across 19th and 20th century Chicago. Fearless in scope, Hébert's work is highly imaginative and might include Lucy Parsons, Ida B. Wells, Jane Addams, Chicago's Black avant-garde arts communities, or the lady sitting next to her at the salon.
The citizen artist is committed to inclusivity and sustainability. Hébert's writings and performances center race, gender, disability, and the economics and geography of making art. She brings communities and demographics together to grieve, heal, celebrate, and move boldly forward.
Featured Artworks
The C.A. Lyons Project

Heart of the Matter: True Stories About Race

The C.A. Lyons Project

Tale of the Lychee Woman