Read What Artists Are Saying
published: Feb. 11, 2018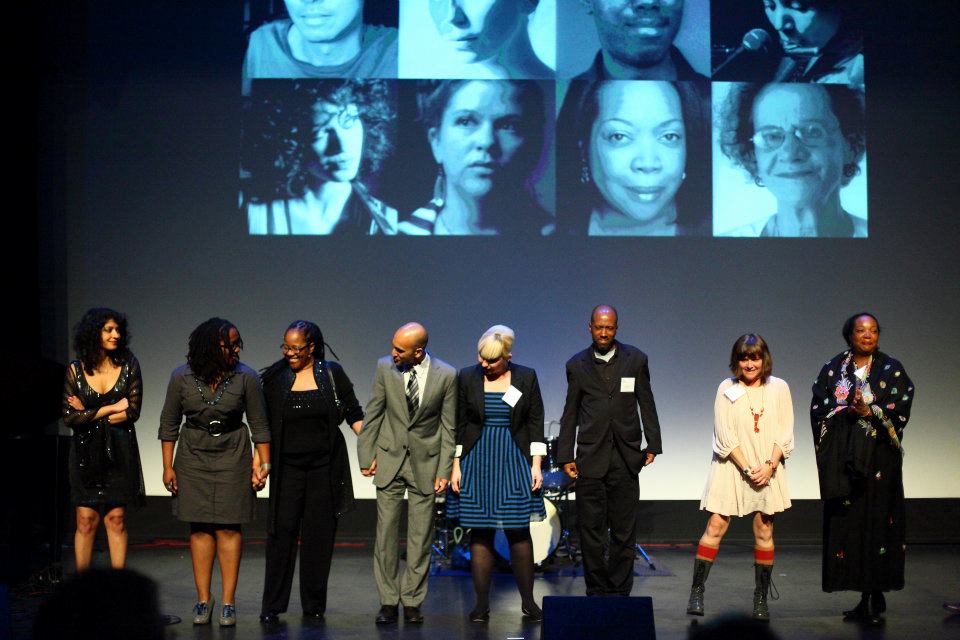 Each year we ask for feedback from artists who have been supported through our programs to ensure that we are responsive to contemporary issues and fully activating our mission. In three more focused surveys, we hoped to learn more about the long-term impact of the 3Arts Awards and the "ripple effect" of our 3AP program.
In 2016, we surveyed 56 artists who received an award from 2008 to 2013, the first six years of our grantmaking program. We wanted to know if 3Arts support made a difference in artists' lives, if it led to creative and professional leaps, and if the award made artists feel more connected to Chicago. The feedback we received gave even more depth to what we were asking. Artists shared with us the impact of the award on them personally, in their careers, and in their artistic practices.
"Receiving the 3Arts Award was one of the most important markers in my career. Not only because of the monetary help, but because the community viewed me differently. I was taken more seriously as an artist. It made all the difference."
Further, 93% of artists reported feeling more valued in the community. 100% say the award boosted their confidence, and 82% say it boosted their career. 89% feel they have made notable career gains since receiving the award.
Our 3AP Impact Study is refreshed annually with accumulating feedback and data from artists after their 3AP campaigns have been funded and the projects completed. Some projects come to fruition quickly, while others take months to fully develop. The most recent study covers 111 projects supported between 2012 and 2018. It provides a summary of the types of work produced, how the funds were used, where the projects took place, and estimates of the number of community members served by the projects. The projects included in this study reached 41,000 audience members in the Chicago region, and 42,000 in 22 U.S. cities and 17 countries.
"I know so many artists with brilliant ideas who are stifled by meager means. The only thing they lack is opportunity, which usually boils down to money and mentorship. Grant programs like those provided by 3Arts are invaluable because they help to equalize this disparity, especially among people of color. I am so glad I applied. Producing this project has changed my life."
Read: Artist Reflections, 2014-2017 (published March 2020).
Read: 3AP Impact Study (published February 2020).
Read: Artist Survey, 2008-2013 (published June 2016).