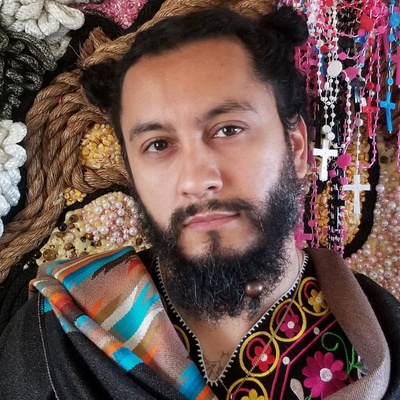 Luis Álvaro Sahagun Nuño
Artist & Educator
3Arts / Reva & David Logan Foundation Awardee
2020 3Arts Awards
Teaching Arts
Luis Álvaro Sahagun Nuño was born in Guadalajara, Jalisco, Mexico in 1982. His grandfather came to the United States in the 1940s under the Bracero Program, working in Chicago Heights' steel industry. His mother and father found work in the fields in the late 1970s, and Luis was brought to this country in 1985, living undocumented until naturalized in 1995 under Reagan's Immigration Reform and Control Act.
Luis is an artist and educator who creates paintings and sculptures confronting the palpable inescapability of race, transforming them into an act of cultural reclamation. Like DNA strings of mestizaje, his practice confronts contradiction—indian/conqueror, violence/unity, and ancient/contemporary. As an immigrant and former laborer, Luis seeks to reveal the aesthetics of relocation and transgenerational trauma by utilizing building materials such as silicone, lumber, drywall, concrete, and hardware as symbols that represent working class immigrants in this country.
Luis cultivates educational experiences for students and other educators alike. A unique element fueling his student-led pedagogy is his experience growing up feeling invisible to society because he was Brown, undocumented, and poor, making him privy to perceptions that most educators in academia or institutions have not been exposed to. He uses the residue of those traumas to guide the development of meaningful discussions, lesson plans, and workshops. Luis has worked as an educator at the Museum of Contemporary Art in Chicago, The Smart Museum of Art, Chicago Public Schools, and The School of the Art Institute of Chicago.
As a visual artist he has exhibited at venues including the Chicago Cultural Center; Museum of Contemporary Art, Chicago; Anderson Museum of Contemporary Art, Roswell, NM; The National Museum of Mexican Art, Chicago; DePaul Art Museum, Chicago; and EXPO Chicago; among others. Additionally, his work has been featured in publications such as ArtForum, Chicago Magazine, Newcity, MundoFOX, New American Paintings, and Chicago Tribune. He has had residencies at Arquetopia Oaxaca, Roswell New Mexico, Chicago Artist Coalition, Mana Contemporary in Miami, and Michigan State University. He received his undergraduate degree from Southern Illinois University-Carbondale, and an MFA from Northern Illinois University.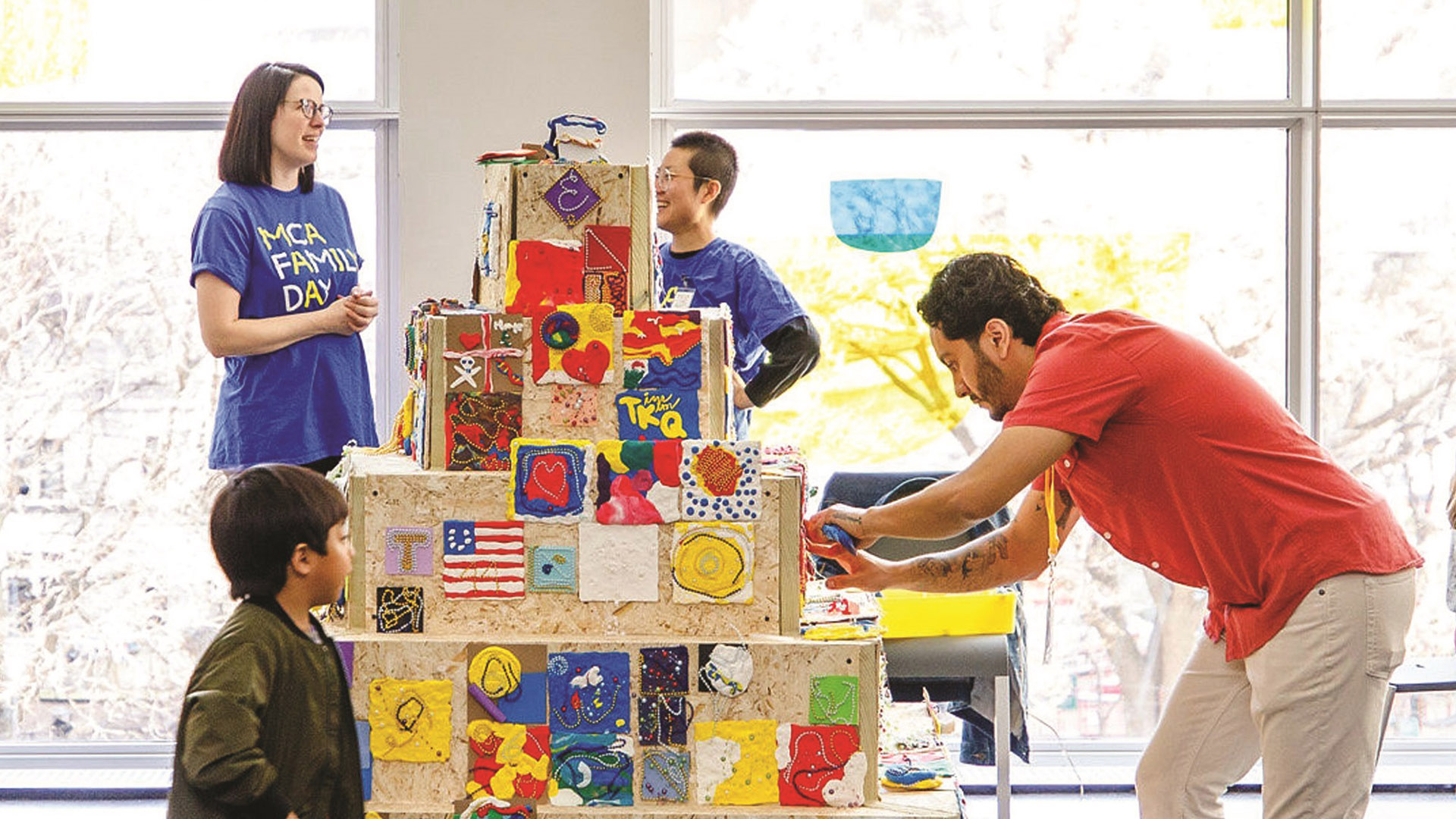 MCA Family Day, April 13, 2019. Photo: Grace DuVal
Featured Artworks
Summer Teen Program in collaboration with Chicago Housing Authority

Photo: Jordan Campbell

Smart Museum of Art, Summer Teen Program in collaboration with Chicago Housing Authority

Photo: Jordan Campbell

Luis Álvaro Sahagun Nuño

Luis Álvaro Sahagun Nuño