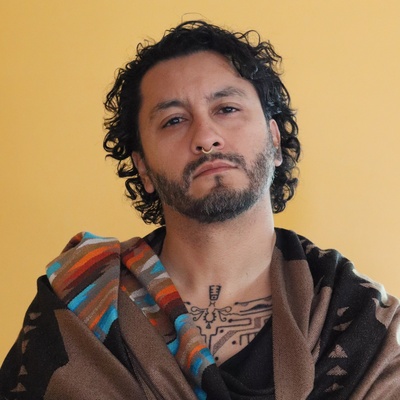 Luis Álvaro Sahagun Nuño
Artist & Educator
3Arts / Reva & David Logan Foundation Awardee
Luis Álvaro Sahagun Nuño was born in Guadalajara, Jalisco, Mexico. He creates drawings, paintings, sculptures and performances that confront the palpable inescapability of race and transform art into an act of cultural and spiritual reclamation. Sahagun grew up undocumented and disconnected, and his practice is in part a response to this. As the grandson of a Curandera and himself a practitioner of Curanderismo, when he makes art he conjures indigenous spiritualities to embody the aesthetics of personal history, cultural resistance, and colonial disruption.
Sahagun spent ten years as a construction worker, pushing his body to its limits as he poured concrete and installed drywall. Now, he uses the skills of the construction worker to create objects in homage to the undocumented laboring class, a lineage his family is part of. His materials are silicone, lumber, drywall, concrete, and hardware. These atypical fine arts materials, when mixed with beads, sea shells, rope and maize, create artworks that celebrate the craft of brown labor while immortalizing Luis' stories and the stories of his communities.
Like DNA strings of mestizaje, Sahagun's practice confronts contradiction — indian/conqueror, violence/unity, ancient/contemporary, and artist/artisan. His craft celebrates the complexities of Latinidad/Latinx identity, immigration/migration, and decoloniality, connecting his rich ancestral history, lived experience and creative practice to intervene in this racially charged moment.
Sahagun has exhibited widely at venues including the Museum of Contemporary Art Chicago, Anderson Museum of Contemporary Art, Roswell, NM, The National Museum of Mexican Art Chicago, International Exposition of Contemporary Art (EXPO) Chicago, IL, and the Chicago Cultural Center, among many others. His work has been covered in publications such as ArtForum, Los Angeles Times, NewCity Magazine, New American Paintings, and the Chicago Tribune. His practice has also been spotlighted on the radio, podcasts, and television networks such as MundoFOX, UNIVISION and WBEZ-NPR. Sahagun has held residencies in Roswell, NM; Oaxaca, MX; Chicago Artist Coalition, Mana Contemporary in Miami, and he was an Artist in Residence for Critical Race Studies at Michigan State University. A 3Arts Awardee, he received his undergraduate degree from Southern Illinois University - Carbondale, and an MFA from Northern Illinois University.
Profile image by: Photo courtesy of the artist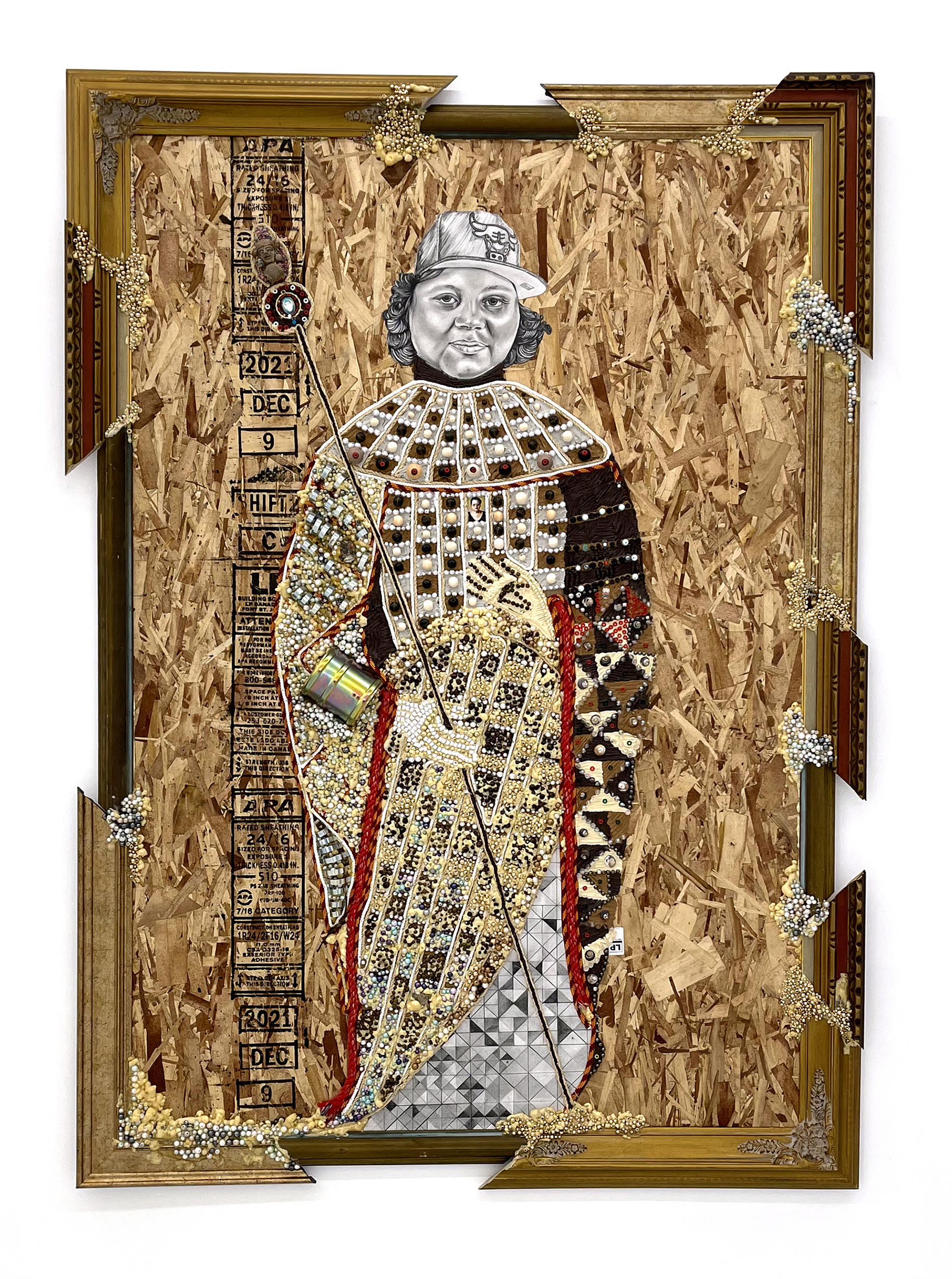 Photo courtesy of the artist
Featured Artworks
Limpia no. 5 (Hector "El Tito" Chang Nuño), Limpia no. 7 (Luis Alvaro "Huicho" Sahagun Nuño), Limpia no. 6 (Hector "El Hugo" Gonzalez Nuño)

Photo courtesy of the artist

Contemporary portraiture allied with Mesoamerican indigenous healing practices to serve as a limpia or spiritual cleansing.

Smart Museum of Art, Summer Teen Program in collaboration with Chicago Housing Authority

Photo: Jordan Campbell

Participants in the Smart Museum's Summer Teen Program, led by artist Luis Sahagun worked with architects, arts professionals, and community members on Phase 1 of a project to transform the Washington Park Chalet into a community art space. When the rehab is complete, it will provide space for teen-led cultural programming on Chicago's South Side and will be capable of hosting a variety of events, including poetry readings, film screenings, theatrical performances, and visual art displays.

Luis Álvaro Sahagun Nuño

Luis Álvaro Sahagun Nuño
Luis Álvaro Sahagun Nuño has crowd-funded a project with 3AP
$6,045 raised of $6,000 goal
0 Days 0:00:00 LEFT

3Arts matched
101% funded

Blending my art practice and lineage with Curanderismo, a traditional medicine system, I'm developing a project called Alivio y Asilo that introduces the curative properties of portraiture as a means of helping people move through trauma. This project focuses on …

Read more about Alivio y Asilo