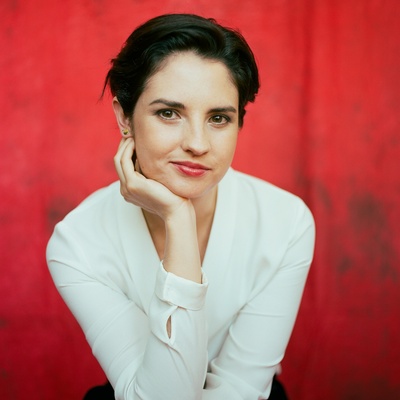 Mary Tilden
Theatre Artist, Filmmaker, Actor, Director, Writer
3Arts / Make a Wave Artist
Mary Tilden is a queer, Southern-born writer, director, actor, producer, and educator. Past work as an actor includes The Wolves at Goodman Theatre, which won a 2018 Jeff Award for Best Ensemble. She has developed new work with The Kennedy Center, The Latinx Theatre Commons, Sideshow Theatre, Jackalope Theatre, The Neo-Futurists, and Steep Theatre. She is a proud member of the long-running improv team Devil's Daughter.
In 2018, Mary co-starred in and co-produced the short film Cool for Five Seconds, written by Calamity West. The short has been featured at 22 festivals and received the Grand Prize at the Midwest Film Awards and Best Ensemble at the Milwaukee Shorts Fest in 2021. Mary's short film script Rough River Lake was a semifinalist for the 2020 Chicago Community Builders Grant and received fiscal sponsorship from Full Spectrum Features. Her feature-length version was a semifinalist for the Mass Epiphany Script Competition in Chicago. Mary is passionate about stories that uplift queer, feminist perspectives.
Featured Artworks
"Cool for Five Seconds"

"The Wolves"