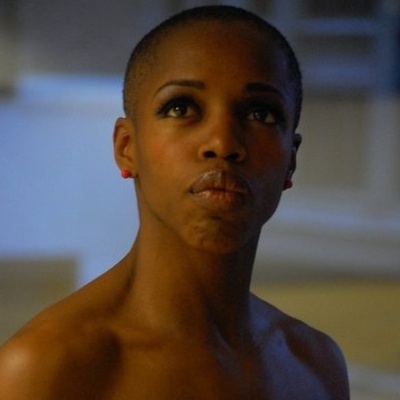 Cat Mahari
Artist & Black Being
3Arts / Walder Foundation Awardee
Cat Mahari's practice is built from a richly layered body history, stemming from an archive of research and physical training with the intent of manifesting an intellectual, material, and informal grammar of liberation via documentation, video, and live performance. Through an examination of personal cultural markers and social genealogies, Cat explores the in-between of inner and outer environments.
Her 2021 work, Loving Each Other, is a cinematic investigation into Blackness, intimacy, trust, and vulnerability. In 2021, she was a City of Chicago Esteemed Artist Award recipient in Dance. Her upcoming work, Esentaye, will be developed through a Links Hall residency in autumn of 2021 with an anticipated premiere in June 2023. Her solo work, the mixtape series entitled Violent/Break, has been in development at festivals and residencies in London, Chicago, and Norway. She conceived and directed the Afrofuturist Krump dance film, Imprints & Traces, and was named a Charlotte Street Foundation Generative Performing Artist Fellow in 2017.
Cat is a culture bearer of Hip Hop and House, and former member of the Krump family Gool, with a BFA in dance performance from the Conservatory of Music and Dance and an MA in Performance, Practice, and Research from the Royal Central School of Speech and Drama.