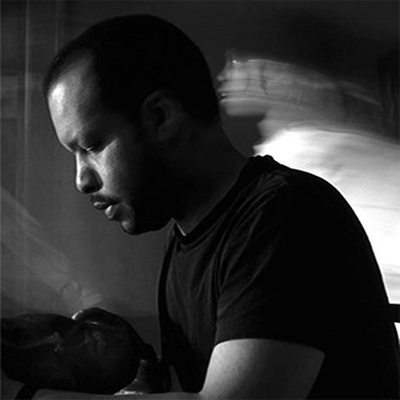 Cecil McDonald Jr.
Visual Artist
2010 3Arts Awards / 2019 The Rauschenberg Residency Fellow
Teaching Arts
Cecil McDonald Jr. uses photography, video, and text to explore the intersections of masculinity, familial relations, and the artistic and intellectual pursuits of black culture. He studied fashion, house music, and dance club culture before receiving a MFA in Photography at Columbia College Chicago, where he currently serves as an adjunct professor. He also is a teaching artist at Nicholas Senn High School through the School Partnership for Art and Civic Engagement (SPACE) program at the Museum of Contemporary Art Chicago.
Cecil's work has been exhibited both nationally and internationally, with works in the permanent collection of The Cleveland Museum of Art, Chicago Bank of America LaSalle Collection, and the Harris Bank Collection. He was awarded the Joyce Foundation Midwest Voices & Visions Award, the Artadia Award, The Swiss Benevolent Society Residency, and a 2010 3Arts Teaching Artist Award. In 2016, the first edition of his monograph In The Company of Black was published and subsequently shortlisted by the Aperture Foundation for the 2017 First Photo Book Award. In 2019 he had a major solo exhibition of his work at the Chicago Cultural Center.
Cecil McDonald Jr. has crowd-funded a project with 3AP
$5,692 raised of $5,000 goal
0 Days 0:00:00 LEFT

3Arts matched
114% funded

In the Company of Black is a photography publication that will bring together images of black people who represent everyday folks. For the past seven years, I have developed a body of work that focuses on portraits of extraordinarily, ordinary …

Read more about In the Company of Black