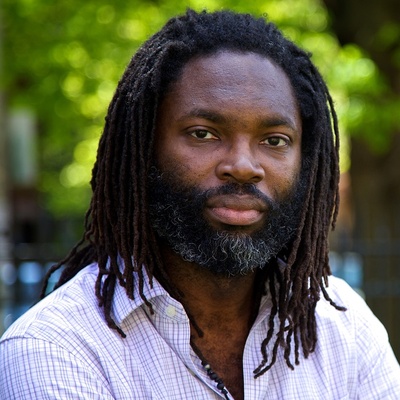 Dana Hall
Drummer, composer, educator
2022 The Camargo Foundation Fellow / 2011 Ragdale Fellow
Music
Drummer, percussionist, composer, bandleader, ethnomusicologist, and educator Dana Hall has been an important musician on the international music scene since 1992, after leaving aerospace engineering for a life in music. Hall has professional performance and tour credits on six continents and extensive concert, club, and festival experience throughout Africa, Europe, and Asia with the ensembles of others. He has performed, toured, and/or recorded with such luminaries as Branford Marsalis, Nicholas Payton, Curtis Fuller, Joe Lovano, Horace Silver, Benny Golson, Marcus Belgrave, Bobby Hutcherson, Michael Brecker, Betty Carter, Roy Hargrove, Joshua Redman, Jackie McLean, Jimmy Heath, Clark Terry, Maria Schneider, and Joe Henderson, among others. Former Artistic Director of the Chicago Jazz Ensemble and permanent member of The Carnegie Hall Jazz Band, Hall was a member of the Terell Stafford Quintet from 2002–2015, touring extensively with the group and featured on its last four recordings. His work is primarily influenced by many of the masters in the music, including Art Blakey, Elvin Jones, 'Philly' Joe Jones, Max Roach, and Roy Haynes, with whom he shares a birth date. He is also directly influenced by the work of Jeff 'Tain' Watts, Ralph Peterson, and Kenny Washington, among others.
In addition to his work in groups led by others, Hall is also the leader of a number of ensembles and projects including The Dana Hall/Nick Mazzarella Duo; The Dana Hall Quintet; Polyglot, a quartet devoted to creative improvised music; Black Fire, a project dedicated to the music of pianist and composer Andrew Hill; Black Ark Movement, which premiered in September 2014 at the Hyde Park Jazz Festival; and spring, a dynamic musical endeavor featuring two multi-instrumentalist woodwind specialists, acoustic bass, and his own drums, cymbals, and mbira. His debut CD, Into the Light, was released to great critical acclaim. Neil Tesser has noted that, "even among modern drummers, Dana Hall stands out." Described by Howard Reich as "viscerally exciting, intellectually formidable" with a "seemingly bottomless well of ideas", Hall presented a newly commissioned, multi-disciplinary work in June 2015 as part of the 2014—2015 Jazz at Symphony Center Series. The work, Hypocrisy of Justice: Sights and Sounds from the Black Metropolis – Riffin' and Signifyin(g) on Richard Wright's Native Son, was given its world premiere at Symphony Center followed by a thunderous standing ovation which was, in turn, followed by a standing room only crowd in Grainger Hall for a discussion of the performance.
As a scholar, Hall is principally interested in issues of ethnicity, identity, and temporality; popular musics of the world; music as protest and resistance; and musics of both the African continent and the African Diaspora. His dissertation is a historical ethnography of Philly Soul during the Black Power Movement.
As an educator, Hall is a tenured Associate Professor of Music and the Director of Jazz Studies at DePaul University. There, he teaches courses in Jazz Studies and Ethnomusicology, in addition to serving as Coordinator of the Jazz Combo Program. Professor Hall was formerly on the faculty of the Undergraduate College at the University of Chicago teaching courses in world music; at Columbia College Chicago, teaching private drumset instruction; and an Associate Professor of Music at the University of Illinois in Urbana-Champaign, teaching courses in jazz studies and ethnomusicology.
Hall uses and endorses Yamaha Drums, Zildjian Cymbals, Remo Drumheads, and Vic Firth Drumsticks.
Dana Hall has crowd-funded a project with 3AP
$5,132 raised of $5,000 goal
0 Days 0:00:00 LEFT

3Arts matched
103% funded