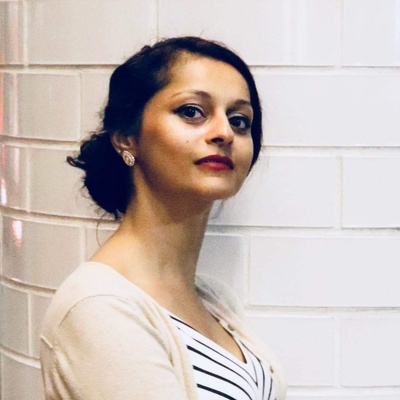 Grishma Shah
When talking about something can get you in trouble, find a safer way to bring it up. Grishma learned this mantra while embracing her identities of: cancer patient, amputee, and (angry) woman of color. Through art and academia, Grishma found a safe place for her activism. An opportunity to ruffle some feathers leaves her both anxious and excited, every time.
Grishma is also known as Dr. Grishma Shah. The forever student, it took her 9 years to complete her bachelor's while kicking cancer's butt. To belong in the room where transformation happens, she first needed to be invited, so Grishma spent more years getting a master's degree and a PhD.
From 9am to 5pm she works as an Entertainment Community Psychologist, working with indie filmmakers and folks in Hollywood to create authentic stories about the human and intersectional experience that is disability. From 5pm to 5am she's an artist, emptying out experiences that haunt her mind and heart -transforming pain into something beautiful and healing.
As a visual artist, Grishma enjoys infusing heritage of her culture and components of mixed media into her paintings- paintings that share a glimpse of a lived experience. Her new exhibit to be displayed in early 2023 is called "BadA$$ Identities" which is an homage to the identities that label us as "other" and inferior. While the reality is very different-our identities make us Badass and authentically us.
To learn more about Grishma's dissertation, which is in the form of a podcast/audio story, visit: www.lagrish.com/dissertation. Each chapter explores people's worth and value in the community they believe they belong to based on their identities (skin tone, religion, gender, caste, and disability). ​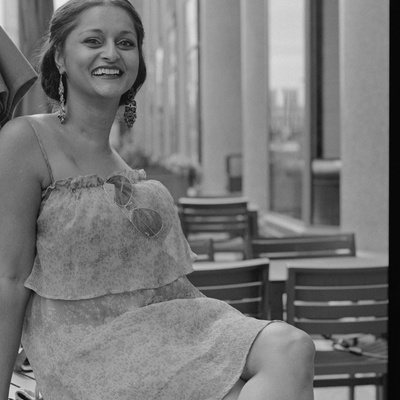 Featured Artworks
Dulhan (Bride)

A bride is ready for her big day. Never has she or will she look as royal as her wedding day.

Canvas

Like an unpainted canvas, we enter this world with an infinite palette of colors to explore. As time goes by, we are painted with brush strokes, called experience.

Sapne (Dreams)

Sapne (dreams): are we dreaming as big of a dream for her, as she is for herself?