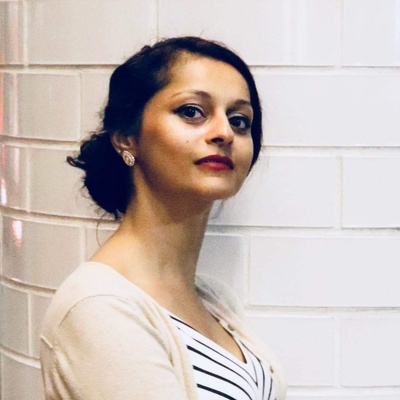 Grishma Shah
2021 Bodies of Work Fellow
Visual Arts
Dr. Grishma Shah is a South Asian visual artist, producer, and Entertainment Community Psychologist based in Chicago. Consulting with filmmakers, film festivals, and production companies in various stages of the creative process, Grishma also works with an organization in Hollywood to help make the industry more inclusive. Grishma's objective is to bring out beauty where it has been forgotten, so it can be noticed again. She does this by exploring where old stories come from and championing new ones about beauty and worth in the local and global market.
As a visual artist, Grishma enjoys infusing heritage and components of mixed media into her works to create 3D like paintings. Most of her paintings tell a story of a lived experience. As an artist, Grishma believes storytelling can be entertaining, educational, and can shift perspectives. Her daily affirmation is "As an artist, storyteller, and leader, I can plant a seed in the mind of individuals—that a woman of color with a disability can be a powerful and influential person."
To learn more about Grishma's dissertation, which is in the form of a podcast/audio story, visit: www.lagrish.com/dissertation. Each chapter of the podcast dissertation explores the experiences of being South Asian, aka "Desi" from the perception of 12 different storytellers (her being one of them). ​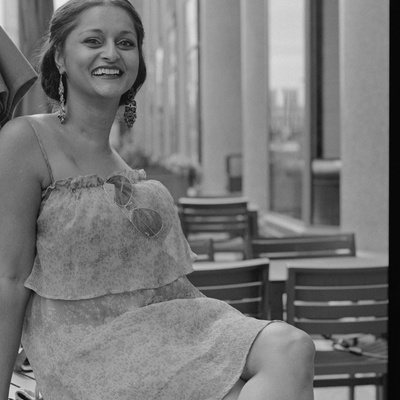 Featured Artworks
Dulhan (Bride)

A bride is ready for her big day. Never has she or will she look as royal as her wedding day.

Canvas

Like an unpainted canvas, we enter this world with an infinite palette of colors to explore. As time goes by, we are painted with brush strokes, called experience.

Sapne (Dreams)

Sapne (dreams): are we dreaming as big of a dream for her, as she is for herself?