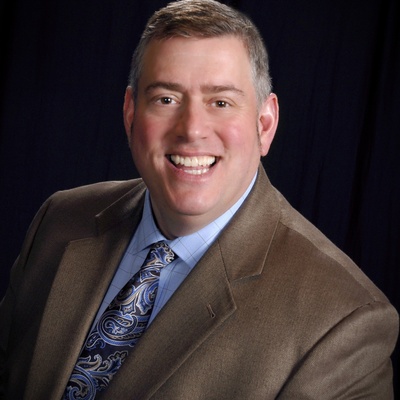 Jamil Khoury
Playwright
Jamil Khoury is the Founding Artistic Director of Silk Road Rising, a Chicago-based, nonprofit theater and media arts organization that tells stories through primarily Asian American and Middle Eastern American lenses. Promoting playwrights of Silk Road backgrounds is a passion that dovetails well with Khoury's experiences living in the Middle East and his eleven years as a cross-cultural trainer and international relocations consultant. A playwright, essayist, filmmaker, and theater producer, Khoury's work focuses on Middle Eastern themes and Diaspora communities. He is particularly interested in the intersections of culture, national identity, religion, and citizenship.
Khoury's most recent play, Mosque Alert, received its professional world premiere at Silk Road Rising in spring 2016. The play emerged as part of an online interactive new play development and civic engagement project (also called Mosque Alert) launched in 2011. Both project and play explore resistance to the building of mosques in communities across the U.S.
Previously, Khoury's short play 63rd and Kedzie: The Arab American Cultural Center was commissioned and produced as part of Theatre Seven's The Chicago Landmark Project (2011). He also conceived of and was a featured playwright in Silk Road's production of The DNA Trail: A Genealogy of Short Plays about Ancestry, Identity, and Utter Confusion (2010) which featured his short play, WASP: White Arab Slovak Pole, alongside the short plays of six other playwrights. Khoury's play Precious Stones (2003) was Silk Road's inaugural production, and it has since been performed in ten cities across the U.S. His play Azizati (1997) was performed at Café Voltaire, and his play Fitna (1995) was performed at the University Theatre of The University of Chicago. He also conceived of and devised two critically acclaimed cabarets: Broadway Sings the Silk Road (2009) and Re-Spiced: A Silk Road Cabaret (2012).
Video and film work includes Khoury's animated short film The Four Hijabs (2016), which he co-wrote with Dr. Manal Hamzeh of New Mexico State University. His video plays include Multi Meets Poly: Multiculturalism and Polyculturalism Go On a First Date (2014), The Balancing Arab (2012), and both/and (2011). Khoury's documentary films include Sacred Stages: A Church, a Theatre, and a Story (2014), co-directed with Malik Gillani, and Not Quite White: Arabs, Slavs, and the Contours of Contested Whiteness (2012), co-directed with Stephen Combs. His newest video play, Obstacle Course, is in production and will be released in 2019.
Khoury regularly contributes to the field through publications. Most recently, he and Torange Yeghiazarian, Founding Artistic Director of Golden Thread Productions, each wrote a foreword to The Selected Works of Yussef El Guindi, edited by Michael Malek Najjar (Bloomsbury, 2018). Khoury's essay "Beyond First Responders: Politics, Racism, and the Aesthetics of Arab American Theatre" appears in Arab American Aesthetics: Literature, Material Culture, Film, and Theatre, edited by Theri A. Pickens (Routledge, 2018). His play Precious Stones is included in Four Arab American Plays: Works by Leila Buck, Jamil Khoury, Yussef El Guindi, and Lameece Issaq & Jacob Kader, edited by Michael Malek Najjar (McFarland, 2014); Khoury also penned an Afterword for the anthology: "Toward an Arab American Theatre Movement."
Khoury holds a M.A. degree in Religious Studies from The University of Chicago Divinity School and a B.S. degree in International Relations from Georgetown University's School of Foreign Service. He is a Kellogg Executive Scholar (Kellogg School of Management, Northwestern University) and has been awarded a Certificate of Professional Achievement in Nonprofit Management. Khoury has also been resident playwright at numerous academic institutions, including Tufts University (2018), Benedictine University (2017), North Central College (2016), Valparaiso University (2015), and Knox College (2015).
Throughout the years, Khoury has received numerous awards. He was the 2017 recipient of Diversity Leadership Alumni Award from The University of Chicago; the 2015 recipient of the Community Leader Award from the Association for Asian American Studies; the 2013 recipient of the Kathryn V. Lamkey Award from Actor's Equity Association for promoting diversity and inclusion in theatre; the 2013 recipient of the ChangeMaker Award from South Asian Americans Leading Together (SAALT); the 2010 recipient of a 3Arts Award in Theater; and the 2003 recipient of the After Dark Award for Outstanding New Work (Precious Stones). In 2014, Silk Road Rising, under the leadership of Khoury and his husband, Malik Gillani, was inducted into Chicago's Gay and Lesbian Hall of Fame for "showcasing works that address themes relevant to Silk Road peoples and their Diaspora communities, including LGBTQ stories."
Jamil Khoury has crowd-funded a project with 3AP
$6,370 raised of $5,000 goal
0 Days 0:00:00 LEFT

3Arts matched
127% funded

A new theatrical piece and video play in one, "The Balancing Arab" explores tensions that exist between political cultures and the pitfalls of messaging that gets either lost in translation or stranded in context.

Read more about The Balancing Arab