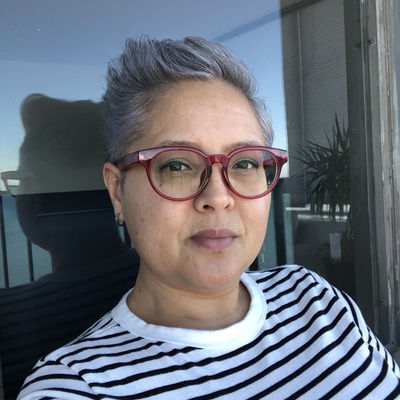 Laura Kina
Painter
3Arts / Make a Wave Artist
Laura Kina is a queer, mixed-race Uchinanchu artist-scholar whose artistic and scholarly projects address Asian American and Okinawan diasporic art. Her latest body of work "Over the Rainbow, One More Time" is about surviving breast cancer and coming out during the pandemic. She is a Vincent de Paul Professor at The Art School at DePaul University. Kina was born in Riverside, CA (Cahuilla, Tongva, Luiseño, Serrano territory), grew up in Poulsbo, WA (Suquamish and Port Gamble S'Klallam territory), and is based in Chicago (traditional lands of the Three Fires Confederacy--Potawatomi, Ojibwe, and Odawa nations as well as the Ho-Chunk, Myaamia, Menominee, Illinois Confederacy, and Peoria).
Kina received her BFA in Painting and Drawing from the School of the Art Institute of Chicago in 1994 and MFA Studio Art from the University of Illinois at Chicago in 2001. Her artworks have been exhibited nationally and internationally in galleries and museums including the Chicago Cultural Center, India Habitat Centre, India International Centre, Japanese American National Museum, Nehuru Art Centre, Okinawa Prefectural Art Museum, Riverside Art Center, Rose Art Museum, the Smithsonian Archives of American Art, Spertus Museum, and the Wing Luke Museum of the Asian Pacific American Experience. Her work is in private and public collections in the US and Japan including the Okinawa Prefectural Art Museum, the Smithsonian Archives of American Art, DePaul University, Northeastern Illinois University, and Heiwa Terrace.
Kina is an Art Matters Foundation Grantee, and through 3Arts– 3AMP Mentorship artist, a Make a Wave artist, Joan Mitchell Center Fellow, 3AP Project awardee, and Ragdale Fellow. Kina is a 2022-2023 Public Voices Op-Ed Project Fellow through DePaul University. Her illustrated children's book Okinawan Princess: Da Legend of Hajichi Tattoos, written by Lee A. Tonouchi (Bess Press, 2019) was awarded a 2020 Skipping Stones Honor Award for Multicultural and International Books.
Kina and Wei Ming Dariotis co-edited War Baby/Love Child: Mixed Race Asian American Art (University of Washington Press, 2013). Along Jan Christian Bernabe, Kina co-edited Queering Contemporary Asian American Art (University of Washington Press, 2017). She is a curator for the Virtual Asian American Art Museum; a co-founder of the Critical Mixed Studies conference, journal, and association; visual art section editor for Bridge; and a series editor for The University of Washington Press for the Critical Ethnic Studies and Visual Culture book series. Kina has co-edited special journal issues for the Asian Diasporic Visual Cultures and the Americas and Verge: Studies in Global Asias. Kina and Jave Yoshimoto co-edited, illustrated, and curated Word of Mouth: Asian American Artists Sharing Recipes - a cookbook and 2023 special exhibition for the Virtual Asian American Art Museum.
Instagram: @laura.kina
Twitter:@laurakina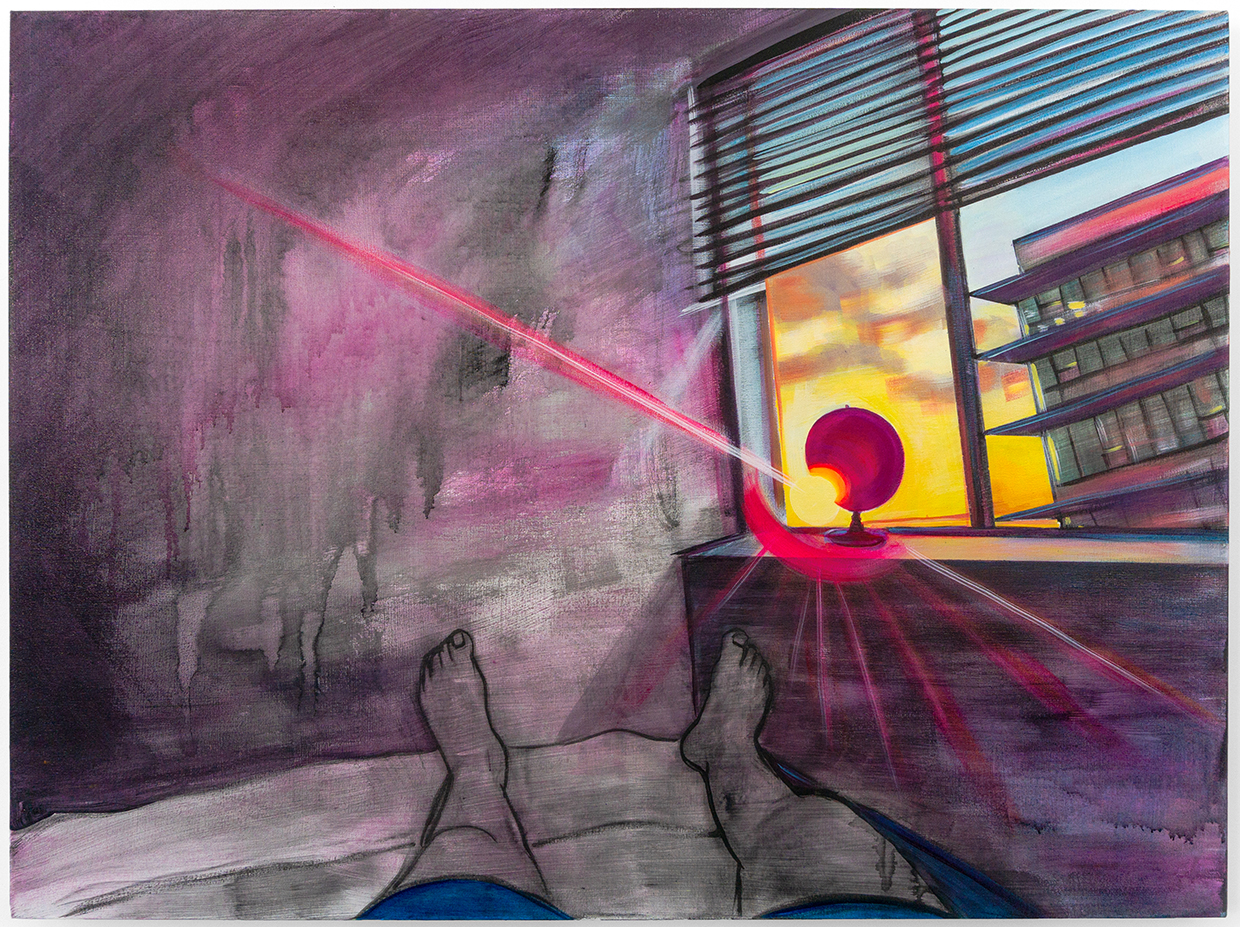 Photo by YoungSun Choi
Featured Artworks
Ufushu Gajumaru (giant banyan tree), Valley of Gangala, Okinawa, Japan

Gama

Over the Rainbow, One More Time

Photo by YoungSun Choi

Exam Room

Photo by YoungSun Choi

Sick Bed

Photo by YoungSun Choi

Chemo Bay

Photo by YoungSun Choi

ER

Photo by YoungSun Choi

Cancer: Call and Response

Photo by YoungSun Choi

Homeostasis

Photo by YoungSun Choi

Can You See Me, Auntie Laura?

Photo by YoungSun Choi

S'more Nightcap

Photo by YoungSun Choi

Beauty on the Edge (Big Fir Tree in My Parents' Backyard)

Photo by YoungSun Choi
Laura Kina has crowd-funded a project with 3AP
$7,268 raised of $4,000 goal
0 Days 0:00:00 LEFT

3Arts matched
182% funded

I am illustrating my first children's book, Okinawan Princess: Da Legend of Hajichi Tattoos. This is a bilingual feminist fairy tale set in Hawai'i and Okinawa that illuminates an ancient tradition and pushes back against white normative standards of beauty. …

Read more about Okinawan Princess: Da Legend of Hajichi Tattoos